California officials aim to halt book bans to "preserve freedom"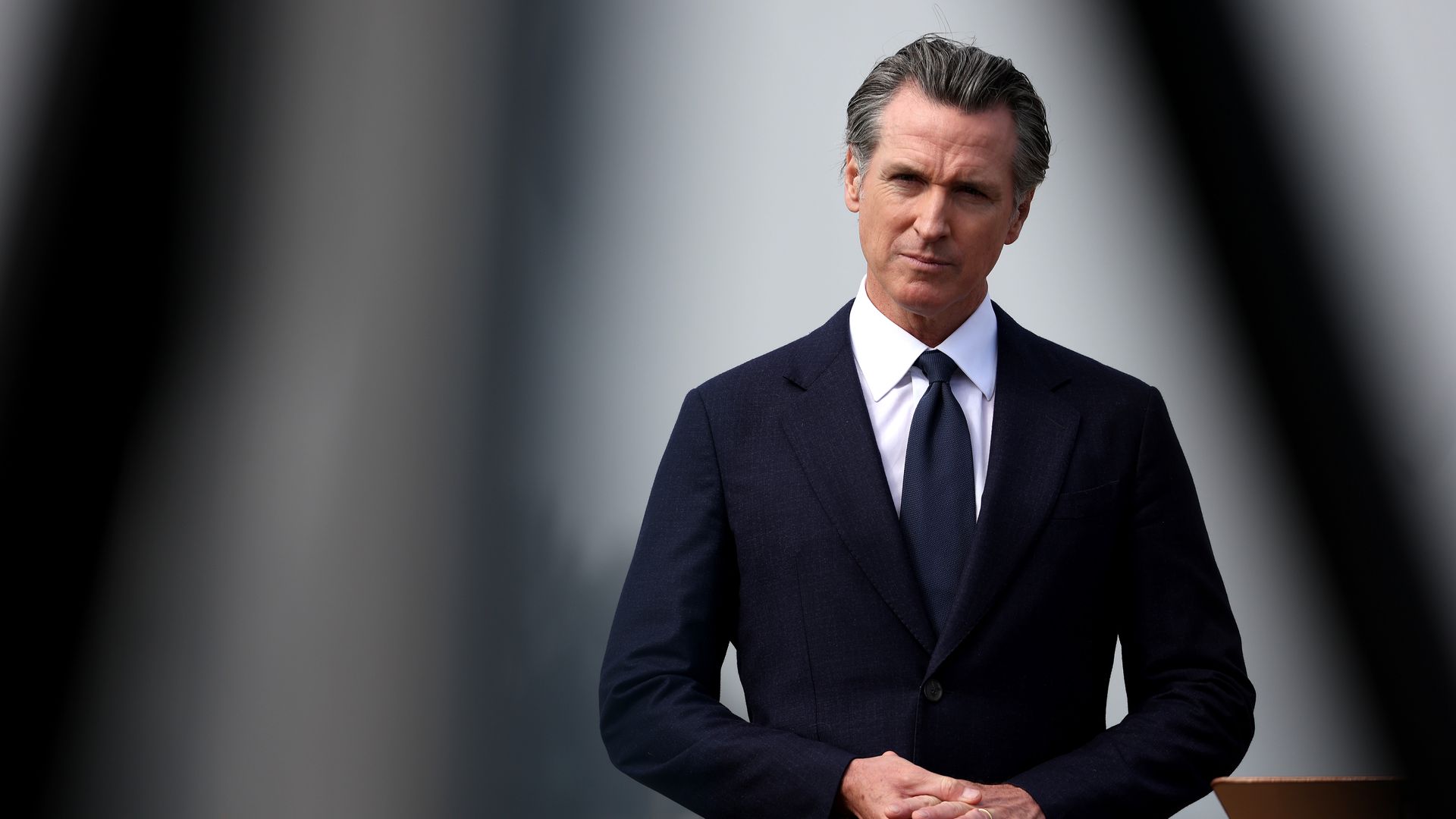 Top California leaders released a letter Thursday cautioning educators in the state against book bans and highlighting constitutional protections against such actions.
The big picture: The move comes amid an unprecedented wave of book bans in other states, particularly in Florida, and reflects the ongoing culture war between liberals and conservatives about the role public institutions play in the lives of children.
Illinois, too, is seeking to end books bans, with Gov. J.B. Pritzker (D) poised to sign a bill that would block state funding for public institutions that censor literature.
Driving the news: The joint letter from Gov. Gavin Newsom (D), Attorney General Rob Bonta and state Superintendent Tony Thurmond was addressed to all county and district school superintendents and charter school administrators.
The letter outlines civil rights and legal mandates that school administrators must follow to "preserve freedom and ensure access to diverse perspectives and curricula," a news release from the governor states.
In some cases, removal of materials "may constitute unlawful discrimination," per the letter.
If an educational agency removes or bans instructional material, the AG's office may analyze the case.
What they're saying: "As state leaders elected to represent the values of all Californians, we offer our response in one shared voice: Access to books-including books that reflect the diverse experiences and perspectives of Californians, and especially those that may challenge us to grapple with uncomfortable truths-is a profound freedom we all must protect and cultivate," the letter states.
By the numbers: Book bans jumped 28% in the first half of the 2022-23 school year compared to the prior six-month period, a PEN America report found.
They hit an "unparalleled" 20-year record in 2022, per the American Library Association.
There were more than 1,250 book challenges at school and public libraries last year, suggesting that the recent surge in attempted book bans is not abating.
Zoom in: A vast majority of the targeted books were written by or were about members of the LGBTQ community and people of color, according to the American Library Association.
Even in California, a liberal haven, almost all of the top 10 books targeted for censorship in schools and libraries last year included LGBTQ themes.
"California is seen as this almost sanctuary state, but we have huge swaths of very conservative parts of the state," California Library Association president Gary Shaffer told Axios in April.
Between the lines: Newsom has often taken aim at Florida Gov. Ron DeSantis (R), a 2024 GOP candidate who has made a name for himself challenging COVID protocols and pursuing an aggressive conservative agenda on race, gender and education.
Last month, Newsom demanded records from Florida to find out whether any of the companies designing California's textbooks are the same ones "kowtowing to Florida's extremist agenda."
"The extremists in Florida and textbook companies that are colluding with them are about to be exposed," Newsom said. "You don't get to erase basic facts around segregation, the holocaust, or Rosa Parks' story."
The California governor pointed out last week that "Florida had 566 bans across 21 school districts" last school year.
Meanwhile, President Biden is attempting to capitalize on the unpopularity of GOP-led book bans, pushing them alongside abortion rights and Social Security as key issues for his fledgling re-election campaign, Axios' Ivana Saric reports.
Go deeper: Florida school restricts inauguration poem access: Amanda Gorman "gutted"
Go deeper