Trump-DeSantis feud turns vicious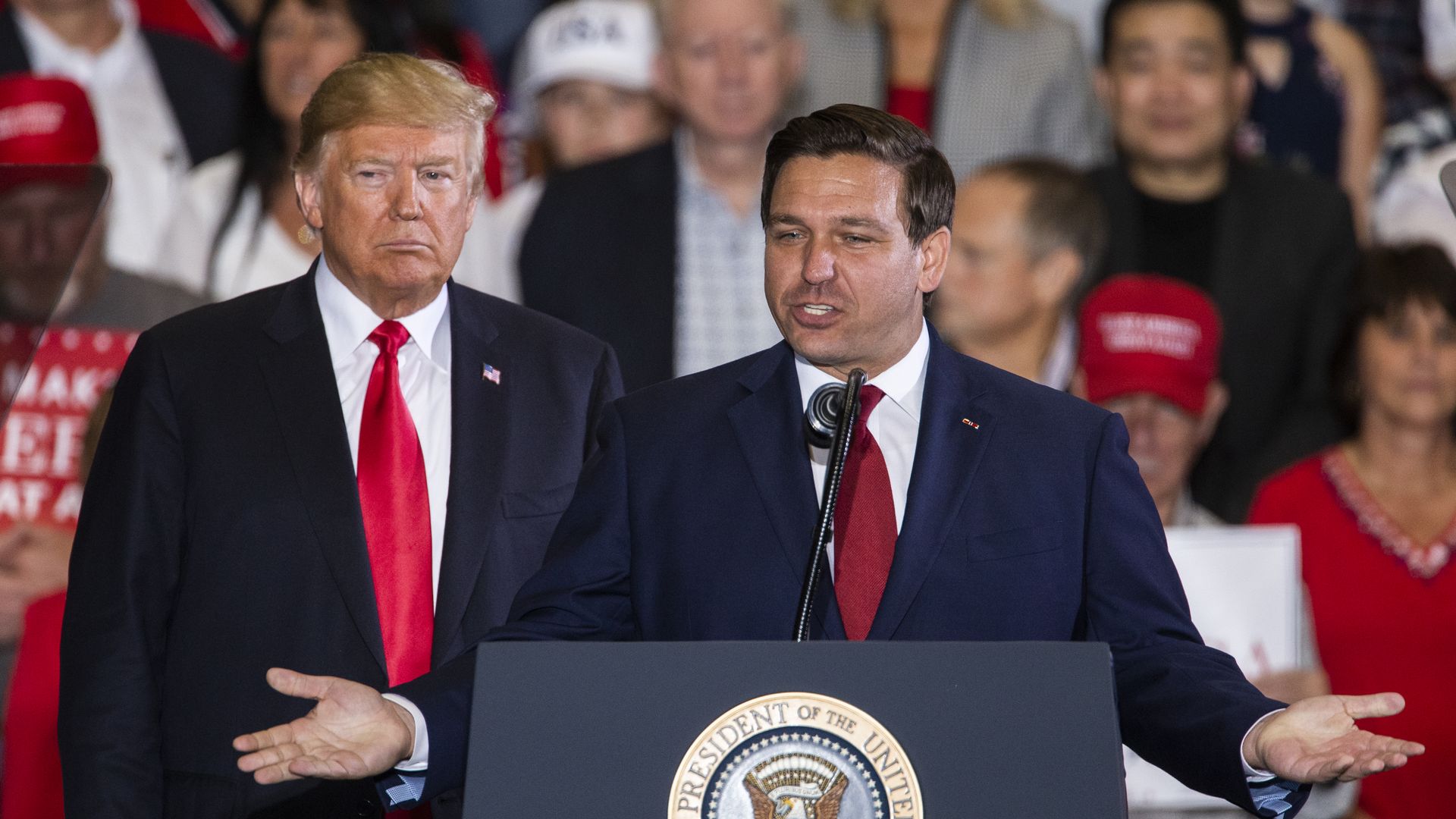 A ruthless war between the Trump and DeSantis campaigns is unfolding in increasingly personal terms, sucking in top surrogates and raising new skepticism about the likelihood of post-primary reconciliation.
Why it matters: Former President Trump doesn't just want to defeat Florida Gov. Ron DeSantis — he's out to destroy DeSantis' political career and that of anyone who has expressed even a hint of support for his candidacy.
Driving the news: Trump on Tuesday attacked his former White House press secretary Kayleigh McEnany, now a Fox News host, after she said on air that polling showed DeSantis was "closing the gap" on Trump in Iowa.
"Kayleigh 'Milktoast' McEnany just gave out the wrong poll numbers on FoxNews. I am 34 points up on DeSanctimonious, not 25 up," Trump wrote on Truth Social.
"The RINOS & Globalists can have her. FoxNews should only use REAL Stars!!!" he added, using a derisive acronym meaning "Republican In Name Only."
Context: McEnany was the ultimate Trump loyalist — defending him from the White House podium the day after the Jan. 6 insurrection, even as other administration officials remained silent or resigned in protest.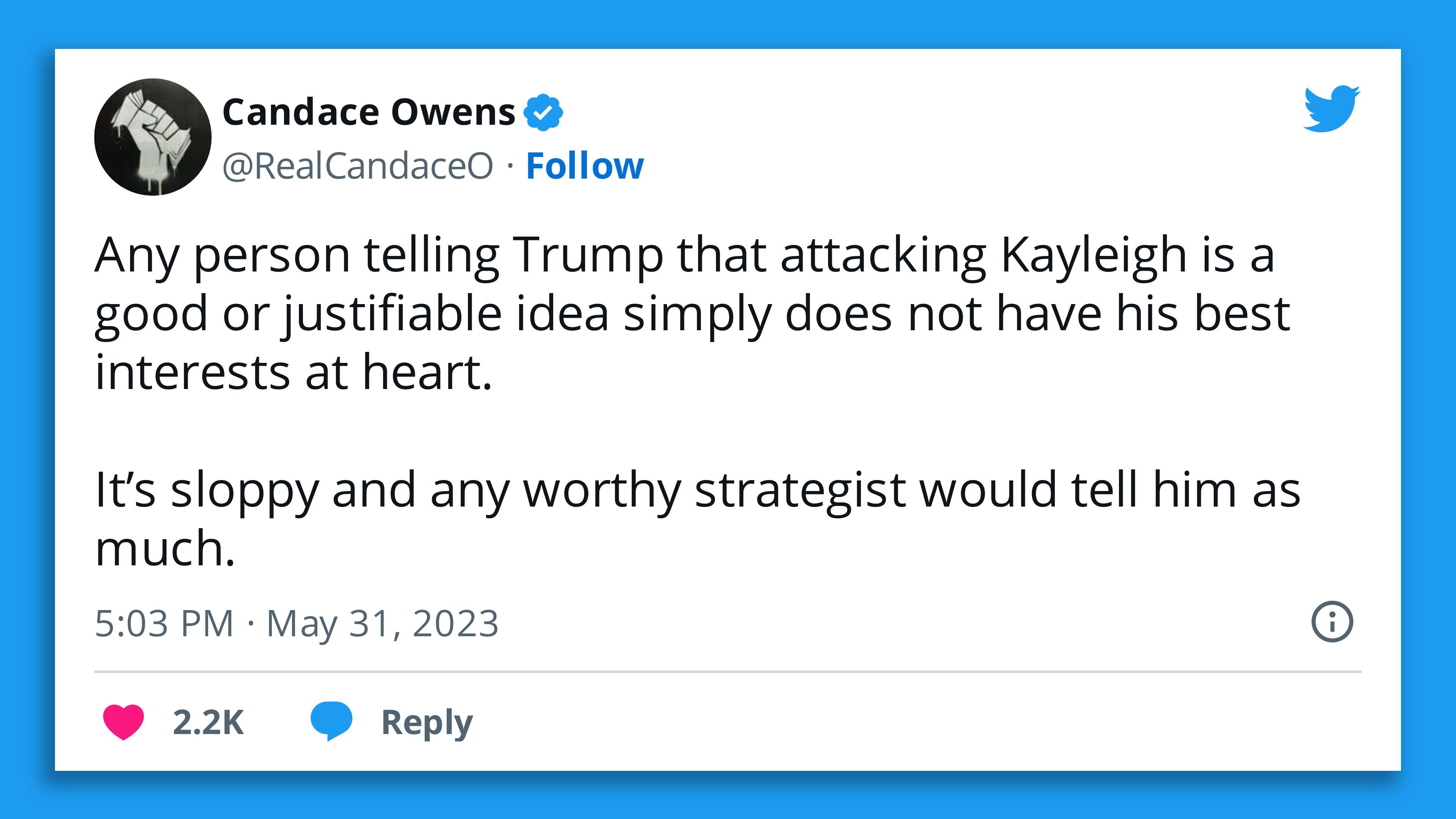 The personal attacks haven't stopped there:
Jenna Ellis, a former Trump campaign lawyer who played a leading role in challenging the results of the 2020 election, has accused Trump supporters of harassing her for expressing support for both DeSantis and the former president.
Christina Pushaw, a top DeSantis aide who shot to prominence for brawling with liberals and the media on Twitter, has faced attacks from Trump supporters about her physical appearance and past work for foreign nationals.
Surrogates from both campaigns got into an ugly back-and-forth over Memorial Day weekend about DeSantis and other Trump enemies' service in the military.
Between the lines: This is far from the first — or the last — political campaign to turn personal.
But with DeSantis now ramping up his own attacks on Trump after months of deflection, the heightened level of vitriol is likely to become all-consuming.
That can only bode well for President Biden and the Democrats, as it's difficult to envision Trump encouraging his supporters to vote for DeSantis if the Florida governor wins the nomination.
What to watch: DeSantis has only been an official candidate for a week, meaning this is just the start of Trump's scorched-earth campaign. The first GOP presidential debate — if Trump decides to participate — is in August.
Go deeper