Street Fighter returns, with an option for easier controls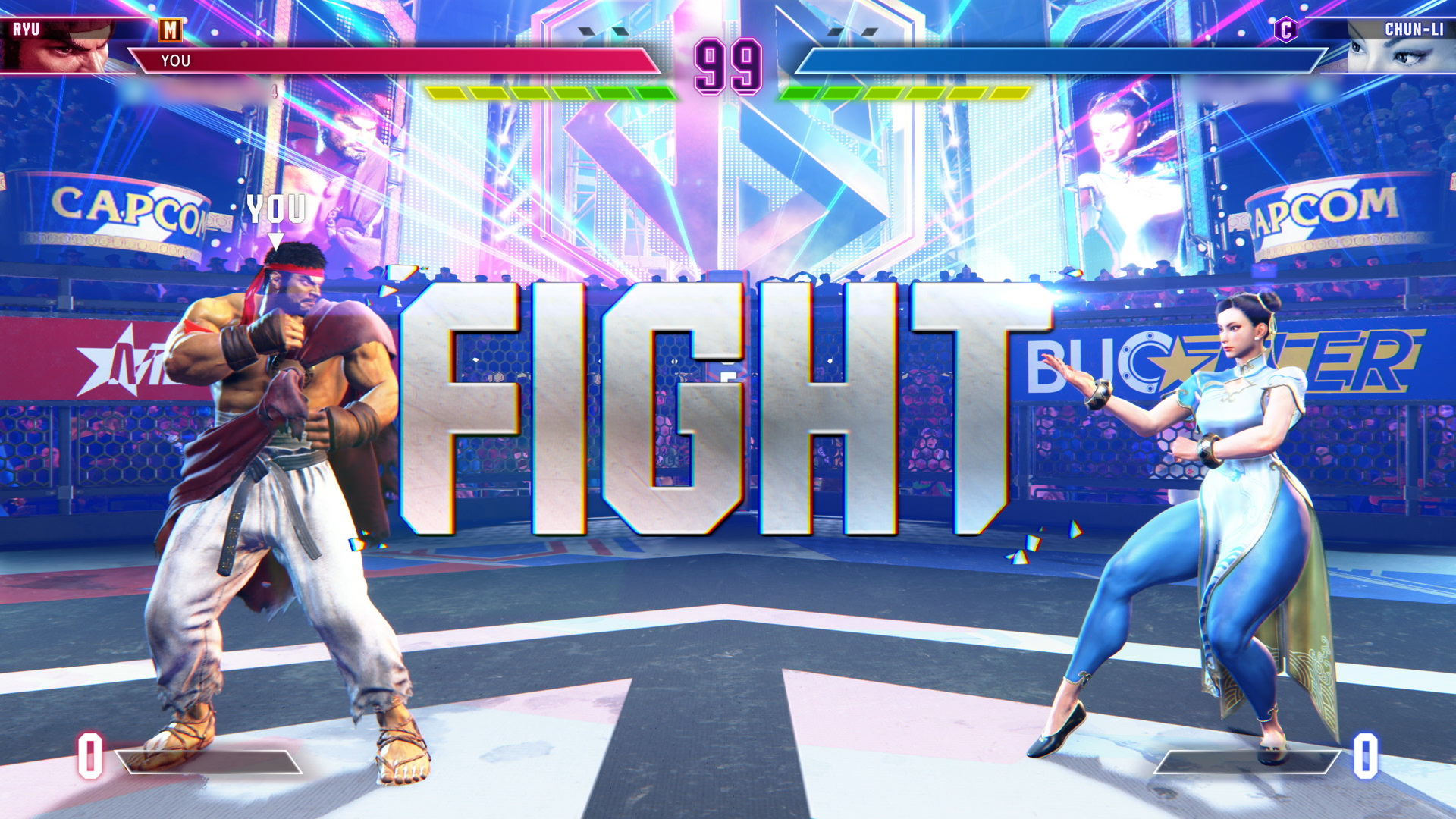 Street Fighter, one of the world's most successful video game franchises, is getting an easy mode when its newest sequel launches this week.
Why it matters: It's the latest sign that developers see a benefit to letting more of their players feel like winners.
Details: Capcom's Street Fighter 6 will sport an optional control scheme that allows players to easily execute some of the series' flashiest moves during its signature face-offs.
Going back to the 1990s arcade editions of the series, Street Fighter players needed to master specific combos involving swivels of a joystick and precise button presses to make their character throw a fireball or launch a flying uppercut.
But Street Fighter 6's "Modern Controls" let players activate moves like that with just two simple inputs and very loose timing.
A "Classic Controls" option lets players use the old commands.
What they're saying: "We recognize that fighting games can feel intimidating," Street Fighter brand manager Jackie Simmons told Axios during a demo of the game last year.
"We want players of all skill levels to be able to enjoy the game."
Be smart: The new game offers a suite of traditional, competitive modes for hardcore players but also includes a "World Tour" mode that turns Street Fighter into a light-hearted, cartoonish brawling game. Players roam a fictionalized version of New York City and get into friendly brawls with commuters, hot dog vendors and cops, while trying to learn moves from franchise icons such as Chun-Li.
Between the lines: Street Fighter hasn't been hurting for an audience, but in a medium of rising development costs, offering simplified controls and less punishing modes could be good business.
Street Fighter V, launched in 2016, has sold 7 million copies, the most for any release in the series and the ninth best-selling game for Capcom of all time.
In comparison, the 2018 edition of Nintendo's Super Smash Bros. fighting game series, has sold more than 31 million copies. Smash's controls are simple and comparable to SF6's new Modern scheme.
Yes, but making games harder has also resulted in some market success of late.
FromSoftware's famously tough Dark Souls games and their many descendants have sold millions to people who crave more treacherous adventures.
FromSoft's Elden Ring, launched in early 2022, has sold more than 20 million copies.
EA/Respawn's Star Wars Jedi games, which were heavily influenced by Dark Souls, have taken both approaches. They offer a Souls-like challenge at the default level of difficulty but letting players switch to a Story Mode — that's nearly impossible to fail — to just see the game through.
Sign up for the Axios Gaming newsletter here.
Go deeper