White House and GOP reach tentative debt ceiling deal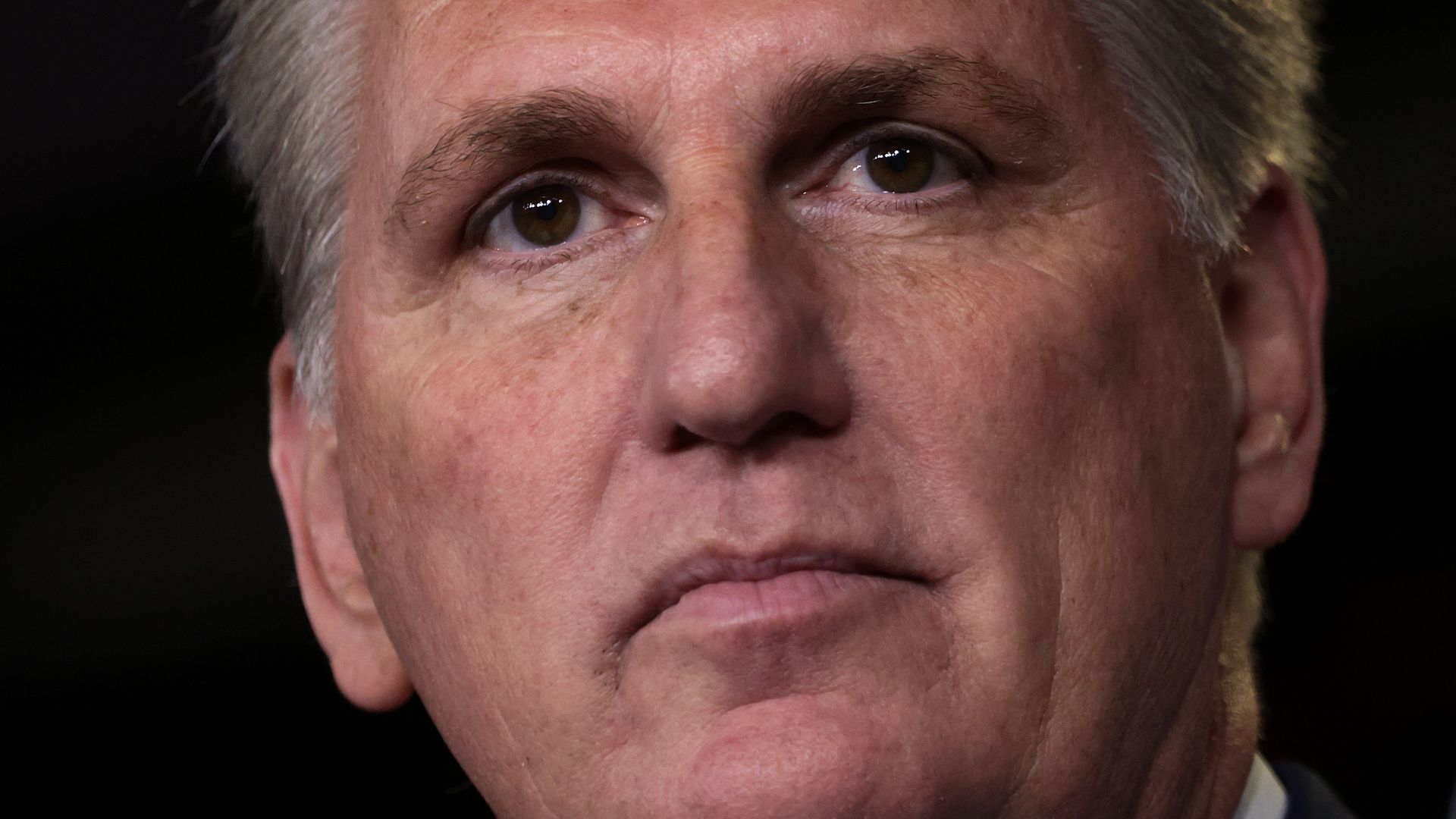 President Biden and House Speaker Kevin McCarthy (R-Calif.) have reached a tentative deal to raise the debt ceiling to 2025, Axios has learned from sources in both parties.
Why it matters: The deal could put Congress on track to increase the debt ceiling — and avoid a catastrophic default by the U.S. government — before the June 5 deadline laid out by Treasury Secretary Janet Yellen on Friday.
Details: The deal between Biden and McCarthy — who spent 90 minutes on the phone Saturday evening — would raise the debt ceiling until January 2025 in exchange for spending cuts and deficit reduction measures, according to sources familiar with the negotiations.
Spending: Non-defense discretionary spending would be kept roughly flat in 2024, with a 1% increase in 2025 and no caps on growth afterward.
Welfare work requirements: Changes to Temporary Needy Assistance for Needy Families (TANF) and phased-in time limits for Supplemental Nutrition Assistance Program (SNAP) recipients under age 54 until 2030. Medicaid is unchanged.
Defense: The plan includes $885 billion Biden sought in his 2024 budget proposal, up from just under $800 billion in the 2023 budget. Veterans Affairs spending also would be increased.
Permitting reform: Streamlines the environmental review process to speed up approval for new energy projects.
COVID aid: Claws back $29 billion in unspent COVID aid.
IRS funding: Rescinds $1.9 billion of the $70 billion in funding for new Internal Revenue Service agents in the Inflation Reduction Act.
What's next: McCarthy told reporters that legislative text will be released on Sunday in preparation for the House voting on Wednesday.
This story is breaking news. Please check back for updates.
Go deeper