Ken Paxton impeached in historic Texas House vote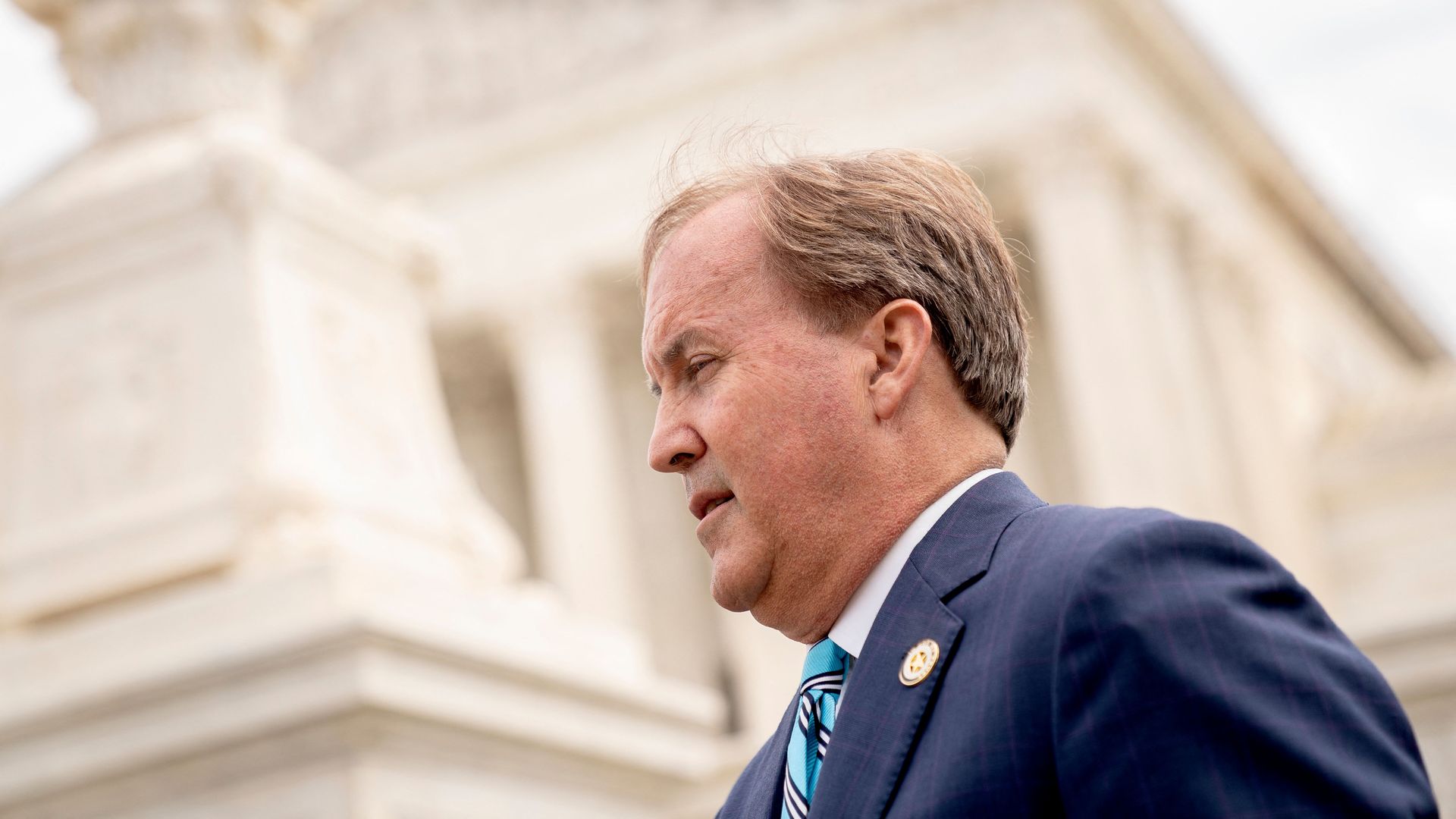 The GOP-dominated Texas House voted 121-23 Saturday to impeach Attorney General Ken Paxton, a historic decision that immediately removes him from office as he awaits a Senate trial.
Why it matters: Paxton becomes the third state official in Texas history to be impeached, following Gov. James "Pa" Ferguson in 1917 and a district judge in 1975.
Catch up quick: A Republican-led House General Investigating Committee filed 20 articles of impeachment against Paxton earlier this week after months of secret deliberation.
The committee cited a "long-standing pattern of abuse of office and public trust," including alleged bribery and obstruction of justice, before sending the matter to the House for a full vote.
Committee members, who unanimously voted to send the articles of impeachment to the full House, have said that the investigation began because of Paxton's request for the Legislature to pay a $3.3 million settlement of a whistleblower lawsuit against him.
Four former aides filed the lawsuit, claiming that Paxton fired them in retaliation after they accused him of bribery and abuse of office.
Driving the news: House Speaker Dade Phelan (R-Beaumont) and an overwhelming number of Republicans joined the chamber's Democrats to vote in favor of impeachment.
Two members were marked as present and not voting.
A simple majority vote was required to impeach Paxton, a Republican, and now it heads to the Senate, where his wife, Angela Paxton, is a senator.
Two-thirds of the Senate, where Republicans hold a 19-12 majority, is needed to remove Paxton from office permanently.
What they're saying: Rep. Charlie Geren (R-Fort Worth), a member of the House General Investigating Committee, called the House vote "a very grim and difficult day," but urged lawmakers to vote in favor of impeachment over what he called Paxton's consistent abuse of office for personal gain.
"(Paxton) put the interests of himself over the lawful function of the FBI, the DPS and other law enforcement agencies and their attempts to investigate and prosecute criminal activity," Geren told lawmakers in his opening statement.
"He put the interests of himself over the citizens of the state of Texas."
The other side: In a statement immediately following the vote, Paxton called his impeachment "a politically motivated sham from the beginning."
Several Republicans and one Democrat — Rep. Harold Dutton (D-Houston) — spoke against impeachment, arguing that the process was rushed.
Rep. John Smithee (R-Amarillo) said the House needed more time to deliberate and raised concerns about the transparency of such an important decision taking place over the holiday weekend.
"He was never invited, much less allowed to provide any material, any evidence or any testimony that might be exculpatory toward his guilt. That is not fairness. That is not due process," Smithee said.
Of note: As the impeachment proceedings began, Paxton personally called House members threatening them with political retribution if they voted in favor of impeachment, Geren said on the House floor.
Between the lines: The House's vote also teed up an intra-party fight among Republicans.
Former President Trump placed more pressure on Republicans less than a half hour before the House convened, calling the vote "election interference."
Sen. Ted Cruz (R-Texas) called the proceedings a "travesty," adding that "the swamp in Austin wants him out."
What's next: The legislative session is set to end on Monday, and the Senate can head to a trial before then or meet again later.
If the session ends and the Senate has not started a trial, Gov. Greg Abbott (R) has 10 days to call a trial in the chamber.
If Abbott, Lt. Gov. Dan Patrick or the president pro tempore of the Senate do not call senators back for a trial, a majority of senators can call for a trial, per the Texas Tribune.
Abbott has remained silent on the issue, and Patrick — who would preside over the trial in the Senate — said he would not vote on the matter.
Go deeper