Some cars can detect emergency vehicles before drivers do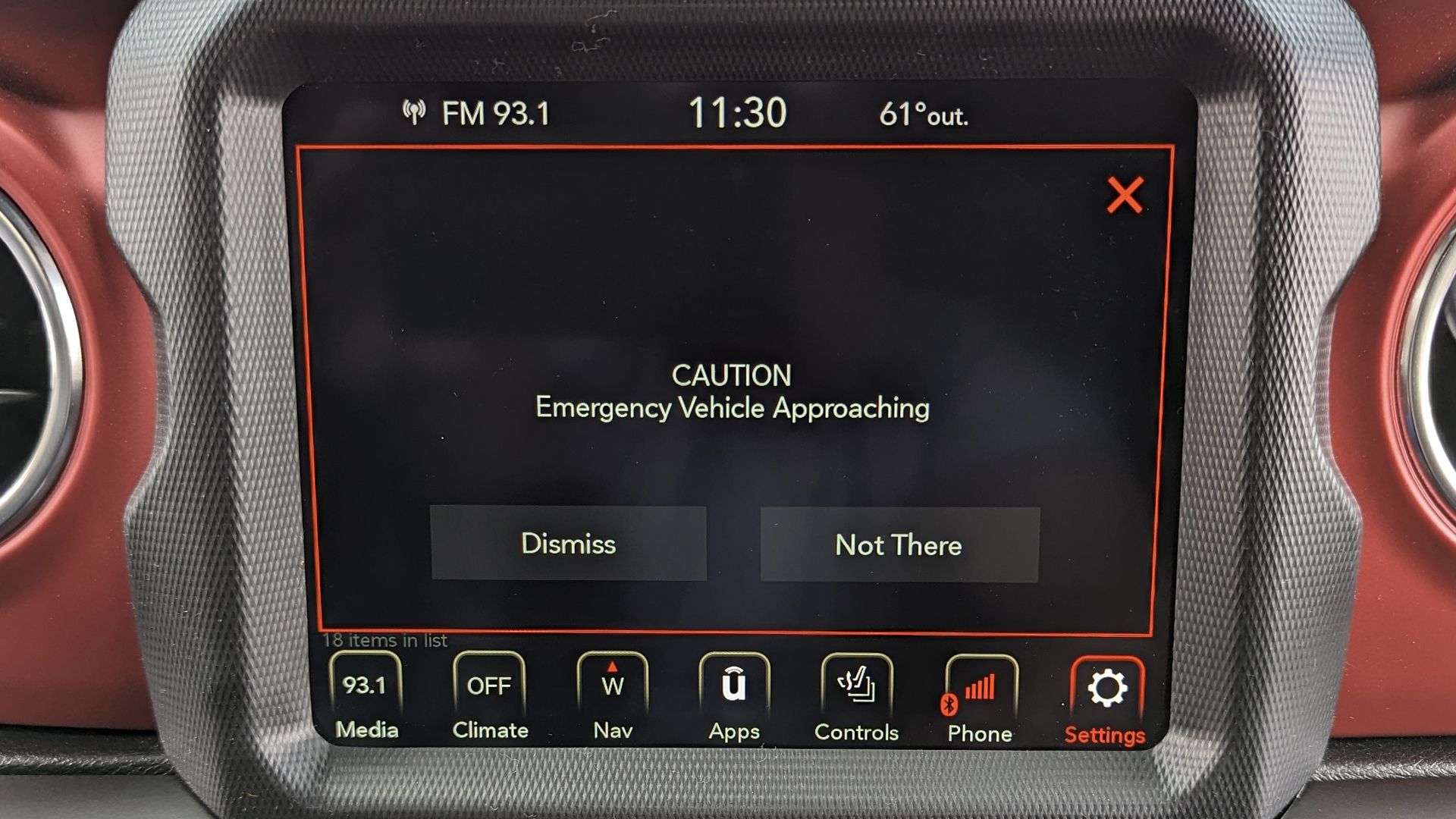 A new cloud-based feature on more than 1.8 million Chrysler, Dodge, Ram and Jeep brand vehicles lets drivers know about the presence of emergency vehicles ahead before they can even see them.
Why it matters: Police vehicles, fire trucks and ambulances are frequently involved in traffic accidents because other drivers didn't see the flashers or hear the sirens.
The big picture: Stellantis' emergency vehicle alert system (EVAS) is one of the first applications of vehicle-to-everything (V2X) technology, which allows vehicles to "talk" to one another, and to the infrastructure around them.
With V2X, cars might soon share important information about weather, road conditions, traffic and more.
Details: Stellantis is the first global automaker to make V2X digital alerting a standard safety feature through its Uconnect infotainment system.
It was added retroactively to vehicles dating back to model year 2018 through an over-the-air software update.
The catch: Car owners must register for Uconnect, and then agree to share their vehicle's location, to activate it.
Sharing your car's location can also help recover it if it's stolen, Stellantis says.
Backstory: The feature grew out of a suggestion from a hearing-impaired Stellantis employee who had a scary driving experience with an emergency vehicle she hadn't heard coming.
Stellantis integrated its software with HAAS Alert's Safety Cloud platform, a V2X digital alerting system used by thousands of public and private roadway fleets in North America.
How it works: When emergency responders activate the flashing lights on their vehicle, a signal is sent to HAAS Alert's Safety Cloud, which begins tracking its location.
EVAS-equipped Stellantis vehicles receive an audible and text alert on the infotainment screen if an emergency vehicle is approaching from any direction.
The alert can be delivered up to 30 seconds in advance, even around blind corners, and helps reduce the risk of collision by up to 90%, according to Chicago-based HAAS Alert.
HAAS Alert can also deliver notifications from tow trucks, work zones, arrow boards, and other connected equipment on the road.
What's next: Stellantis is looking to expand its capabilities to include driver alerts for disabled vehicles.
Go deeper