Researchers define long COVID symptoms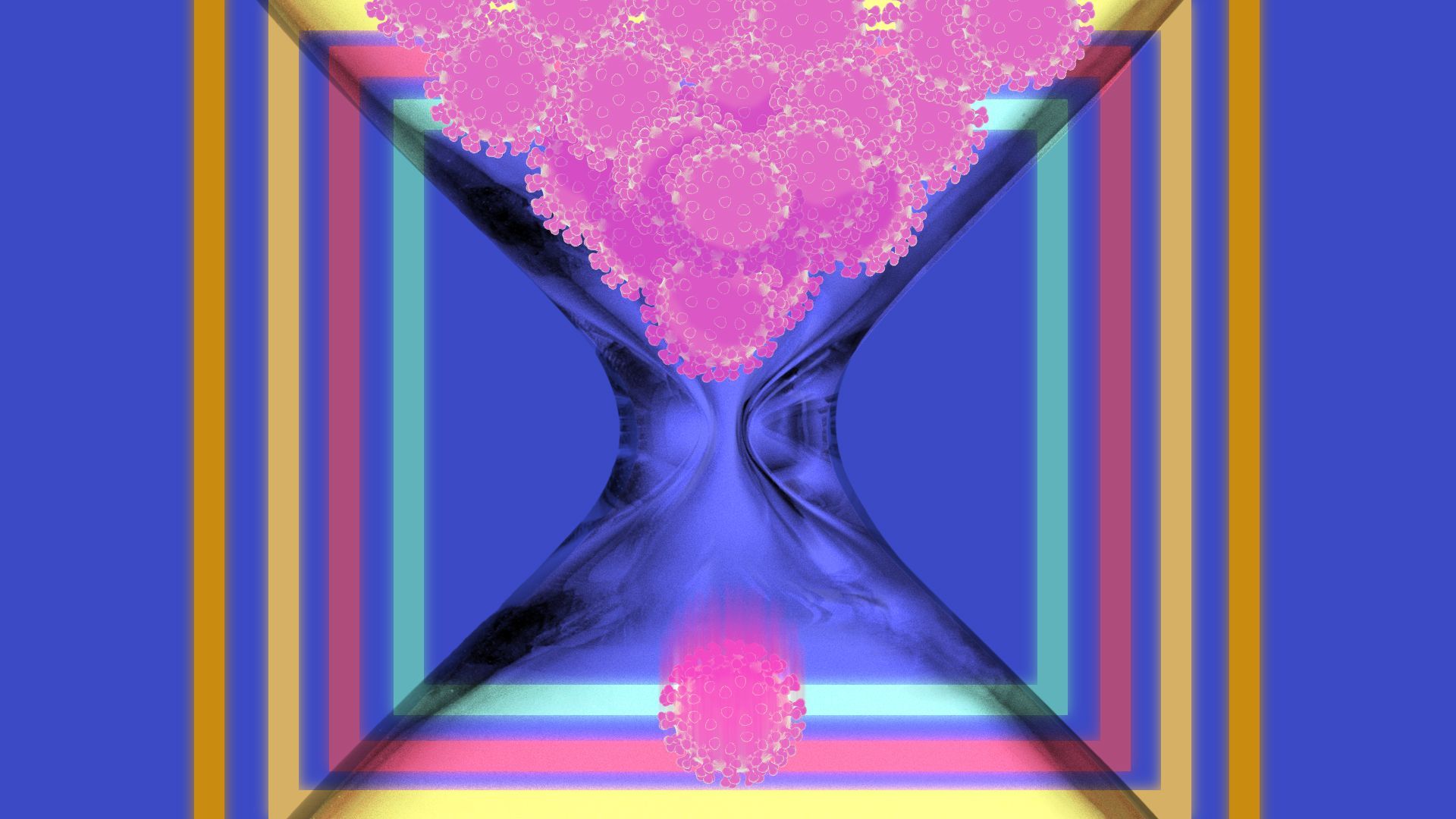 Researchers have identified a dozen symptoms that most commonly characterize long COVID, based on an analysis of nearly 10,000 participants in a National Institutes of Health effort to study the long-term health effects of the virus.
Why it matters: Though more than 658 million people worldwide have been infected with the virus, researchers said most studies have focused on defining long COVID based on the frequency of individual symptoms — and have generated widely divergent estimates of their prevalence.
As many as 23 million Americans continue to experience COVID symptoms six months or more after initial infection, and understanding the most common symptoms can better help diagnose and treat cases.
What they found: Researchers found 37 symptoms as present more often in infected participants at six months or longer after infection, then winnowed that list down to the dozen most distinct symptoms.
Those include malaise after exertion, fatigue, brain fog, dizziness, gastrointestinal symptoms, heart palpitations, changes in sexual desire, loss of smell or taste, thirst, chronic cough, chest pain and abnormal movements.
Some symptoms are more likely to occur together, researchers found and identified subgroups of patients who experienced similar symptoms.
The broad range of symptoms could be related to factors such as viral reservoirs that remain in the body and perpetuate the infection, the researchers concluded.
The study confirmed prior findings that long COVID can affect multiple organ systems in the body.
Patients were more likely to report having long COVID and have more severe symptoms if they were infected before the Omicron variant began circulating, the researchers wrote in JAMA.
What's next: The study is the first published data from NIH's RECOVER initiative, a $1 billion effort that seeks to define and study long COVID.
Go deeper: The big picture: Coronavirus
Go deeper