FDA grants full approval to COVID antiviral Paxlovid for high-risk adults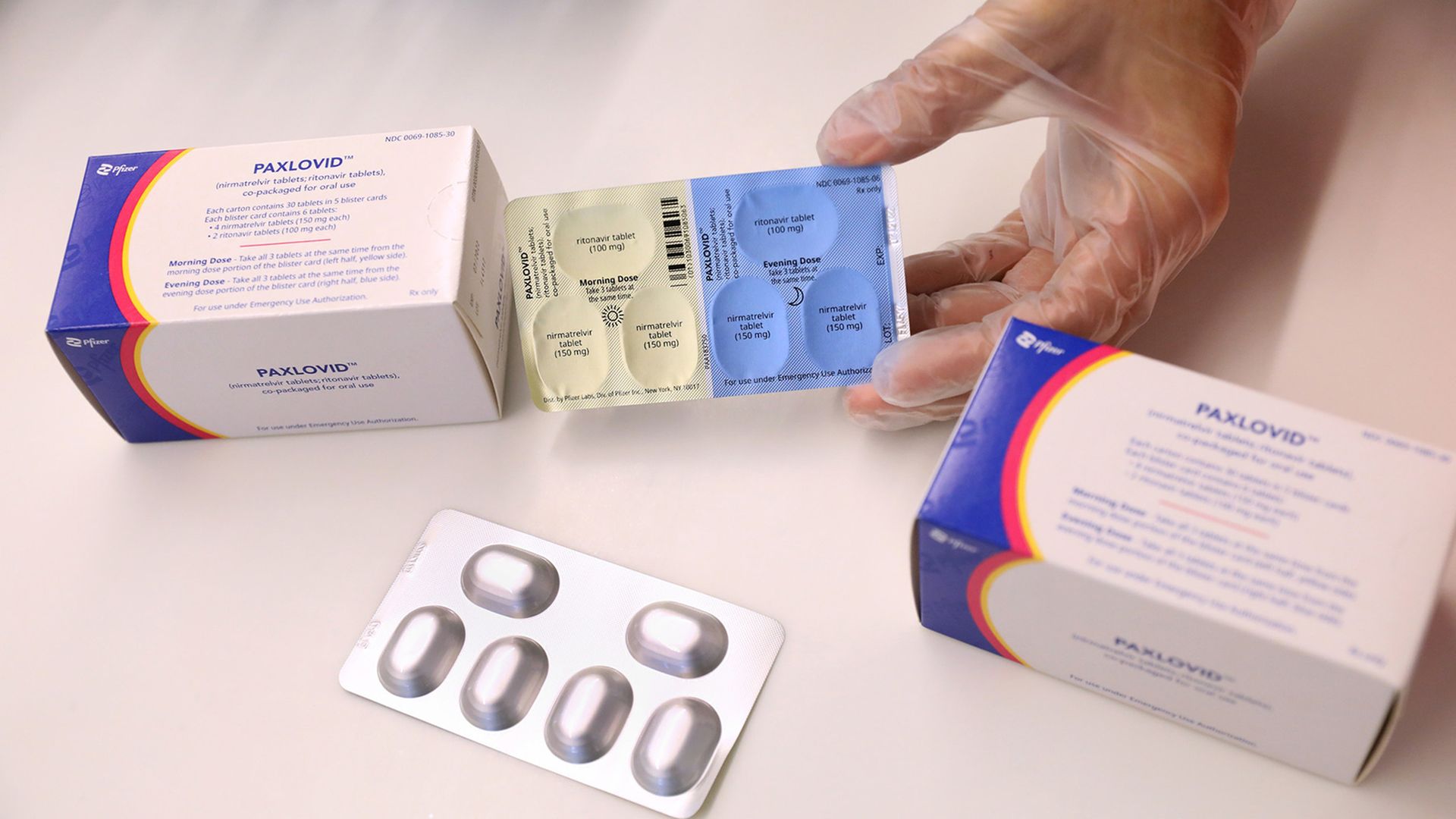 The Food and Drug Administration granted full approval Thursday to Pfizer's COVID antiviral pill Paxlovid for adults considered at high risk for getting severely ill from COVID-19.
Why it matters: Once considered a "game changer," Paxlovid is the first oral antiviral pill to be approved by the FDA to treat COVID-19 in adults, a few years after the pandemic's outset.
Driving the news: The FDA signaled the treatment has met its "rigorous standards for safety and effectiveness," per Patrizia Cavazzoni, director of the agency's Center for Drug Evaluation and Research.
State of play: The approval could boost uptake of Paxlovid, as many doctors have been hesitant to prescribe the drug, due to concerns about side effects or a belief that a patient is not sick enough.
The treatment is specifically advised for adults with mild-to-moderate cases COVID who risk ending up in hospital or dying from the virus, including seniors and people with certain medical conditions.
Full approval from the FDA will allow doctors to have more flexibility when prescribing it to adults with severe COVID symptoms, Reuters reported.
Zoom out: There are longstanding questions about how well the drug works on vaccinated patients or younger people.
Yet Paxlovid "remains an important treatment option for people at high risk for progression to severe COVID-19, including those with prior immunity," Cavazzoni said.
Go deeper