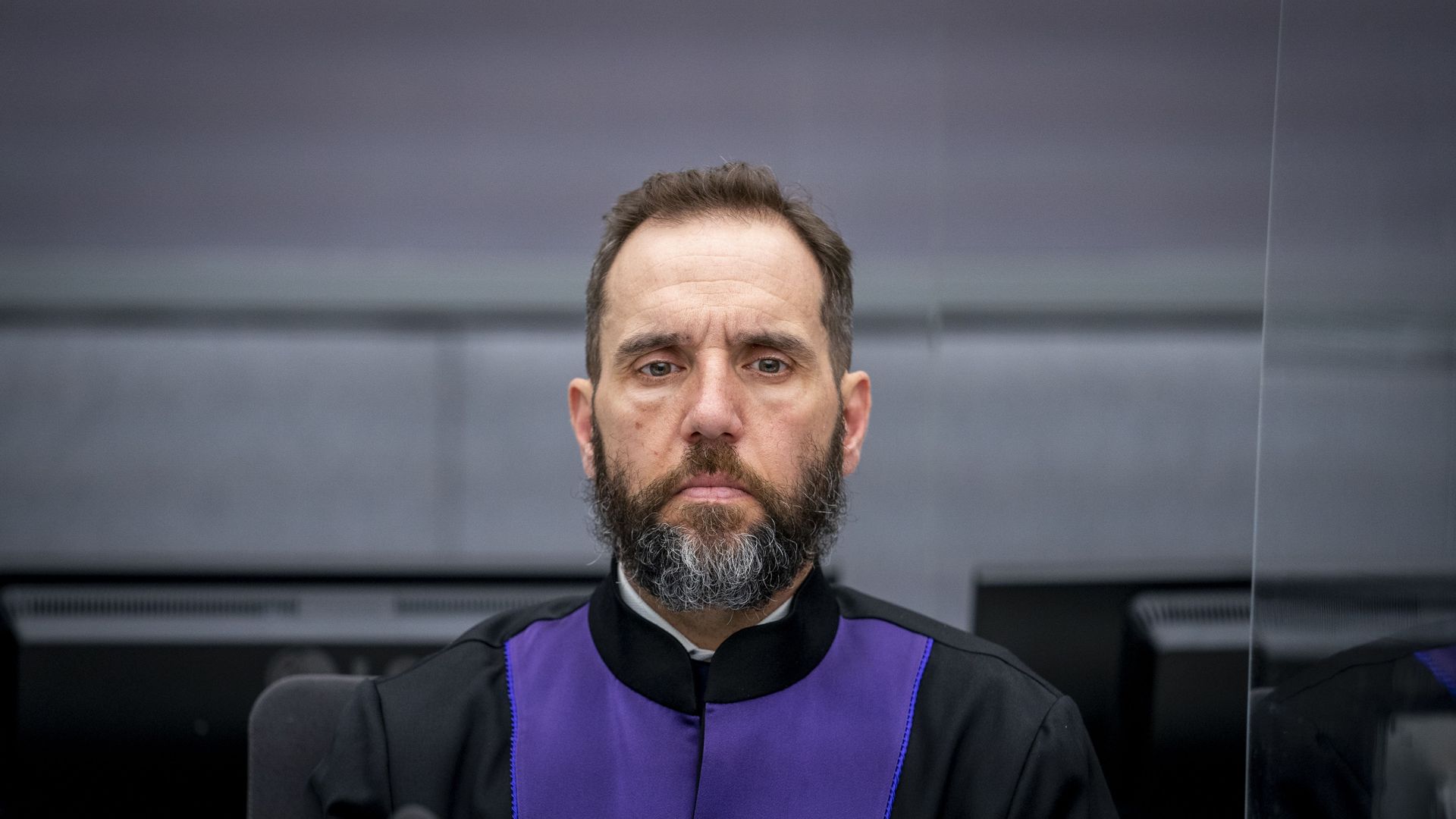 Special counsel Jack Smith is wrapping up his criminal investigation into whether former President Trump mishandled classified documents, having interviewed virtually every employee at his Mar-a-Lago home, the Wall Street Journal reports.
Why it matters: This is the probe widely believed to pose the most serious threat to Trump's freedom. Based on the publicly reported evidence, Republicans may struggle in their efforts to defend Trump and undermine Smith's credibility in the way they've tried to do with Manhattan DA Alvin Bragg.
Former Attorney General Bill Barr, who slammed Bragg's indictment last month as an "abuse of prosecutorial power," warned last week that Trump could be "very exposed" legally in the Mar-a-Lago case.
"I think this is a tight obstruction case," former Trump White House lawyer Ty Cobb also told CNN last week. "Yes, I do think he will go to jail on it."
What we know: The FBI executed a search warrant at Mar-a-Lago last August on suspicion that Trump had not returned all of the government documents in his possession, even after months of requests and a subpoena in May.
Trump's lawyer, Evan Corcoran, was forced to testify after a judge determined Trump may have used him to lie to prosecutors — piercing traditional attorney-client privilege with a "crime fraud exception."
Corcoran's remarkably detailed notes indicated he warned Trump that he could not keep the documents after the subpoena — and that Trump asked if they could push back against the Justice Department, according to The Guardian and CNN.
Between the lines: Proving that Trump deliberately took the documents and resisted giving them back — despite being told the law required him to — will be key to making Smith's case iron-clad.
Trump appeared to hand prosecutors a gift by confirming in his CNN town hall this month that he knowingly "took the documents" because he was "allowed to" — citing an inaccurate interpretation of the Presidential Records Act.
He also claimed the documents became "automatically declassified" when he took them.
The National Archives recently gave the special counsel 16 records showing Trump and his top advisers were aware of "whether, why and how" he could declassify documents — potentially undercutting that defense.
The big picture: Trump's indictment in Manhattan led to a surge in GOP support and fundraising, as Republicans — including Trump's rivals for the nomination — rallied to defend the former president and attack Bragg.
Some of Trump's associates are preparing to fundraise off of Smith's potential prosecution, according to the Journal, but it remains to be seen whether federal charges would elicit the same GOP rallying effect.
Meanwhile, the judge presiding over Trump's criminal case in Manhattan today set a March 25, 2024, trial date — smack dab in the middle of the GOP's presidential primaries.
Go deeper