Chinese citizens sue Florida over property ownership ban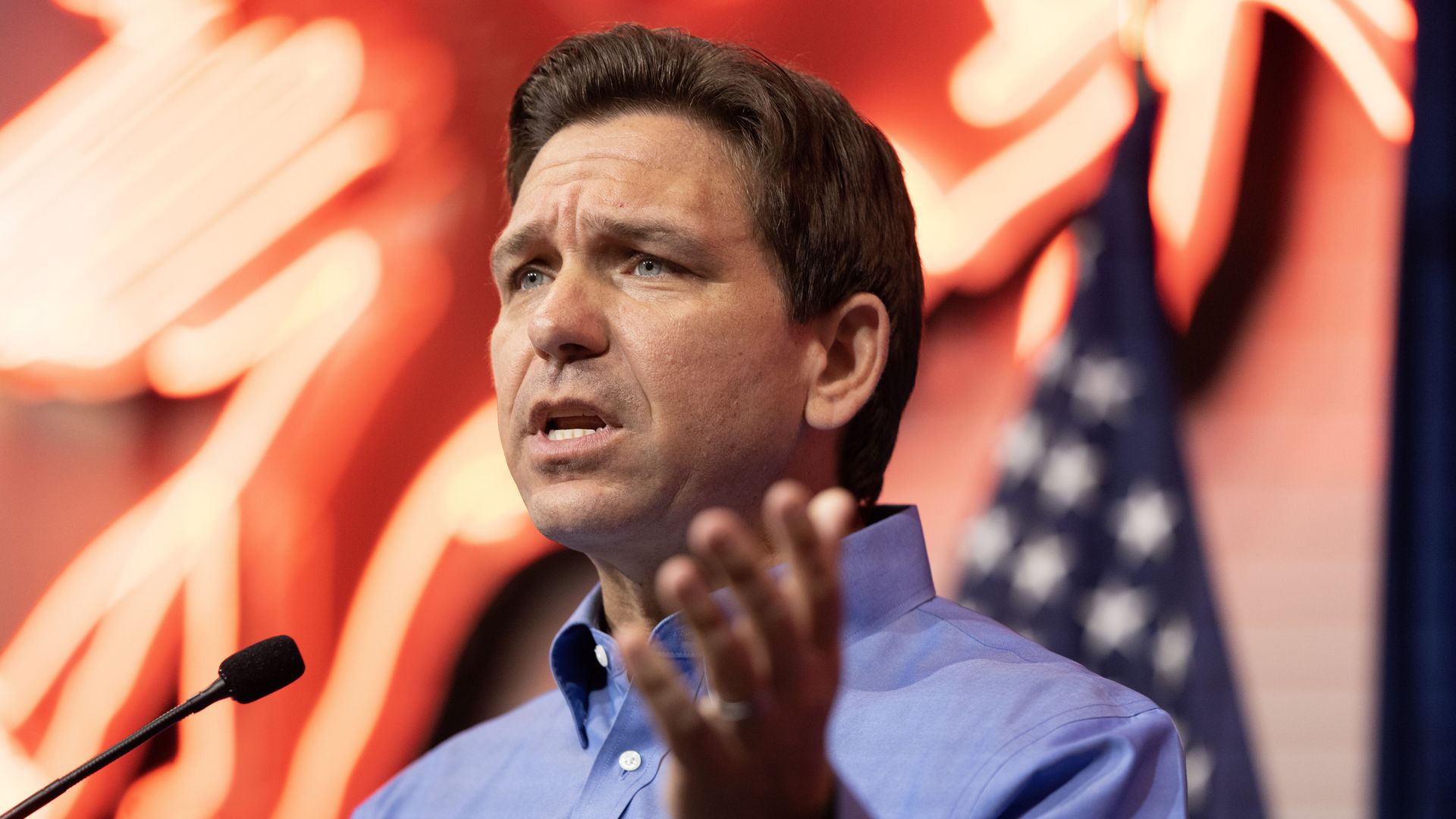 A group of Chinese Florida residents are seeking to stop a new property law that Gov. Ron DeSantis (R) signed from taking effect on July 1 on grounds that it's discriminatory.
Driving the news: The four plaintiffs argue in a lawsuit filed Monday that the legislation restricting people from China and six other countries from buying homes and land in the state is both unconstitutional and in violation of the Fair Housing Act.
The law, SB 264, "imposes especially draconian restrictions on people from China," as people from this country who aren't U.S. citizens or lawful permanent residents will be barred from owning Florida property altogether, per the lawsuit.
State of play: DeSantis, a potential 2024 presidential contender, said when he signed the bill earlier this month that he was acting to protect against the threat of China's ruling Communist Party.
The legislation would also prohibit citizens from "foreign country of concern," listed as Russia, Iran, North Korea, Cuba, Venezuela and Syria, from buying farmland or any property in the state within 10 miles of a military installation, a seaport or an airport.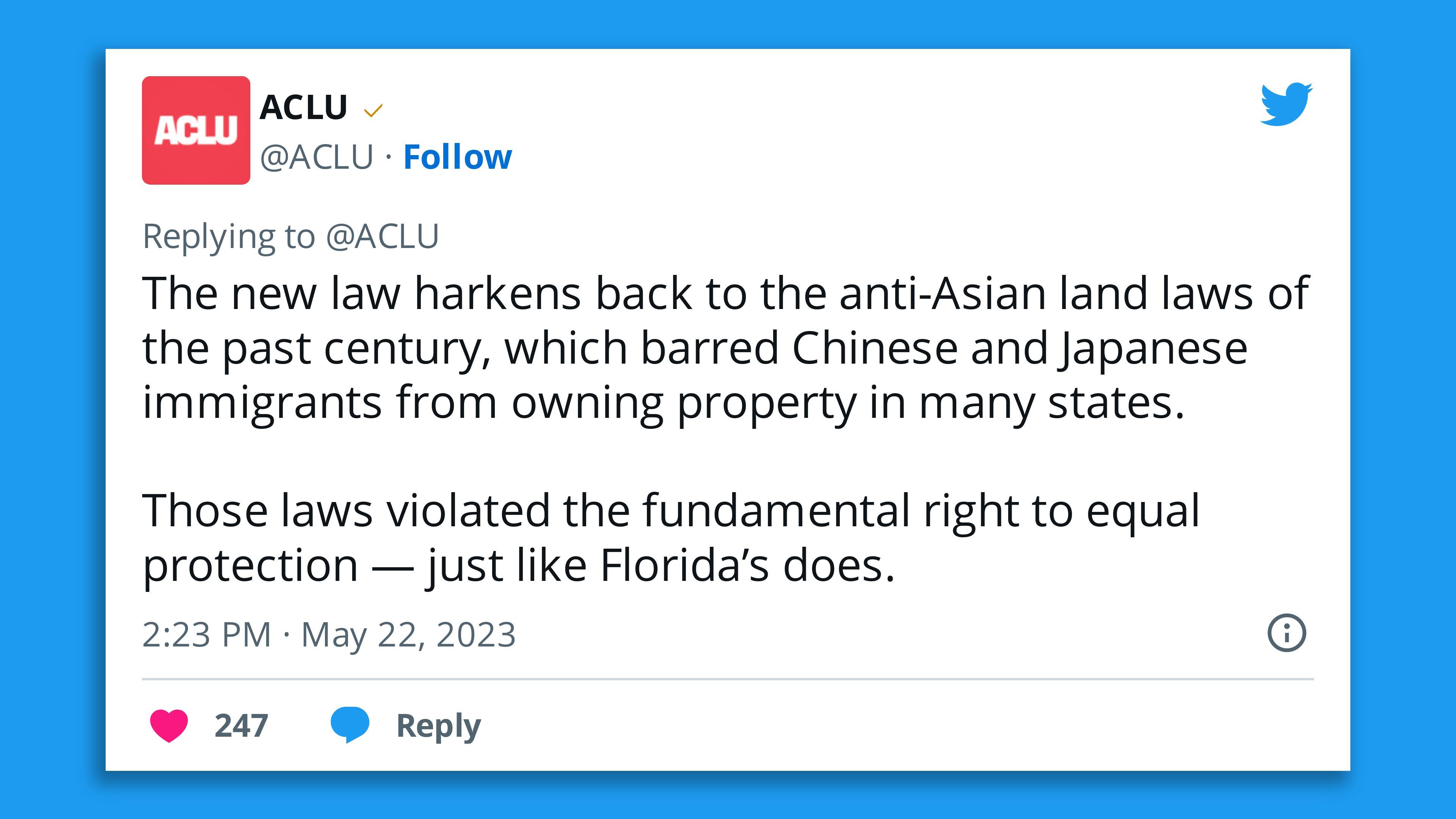 What they're saying: The ACLU, one of the groups representing the three Chinese citizens and real estate firm Multi-Choice Realty LLC in the lawsuit, tweeted the law was "based on false claims" about national security.
"There's no evidence that real estate purchases by people from China are causing harm, but there is a long history of similar policies making discrimination and violence against immigrants worse," they added.
The Asian American Legal Defense and Education Fund, which is also representing the plaintiffs, said in a statement that the restrictions would "cast an undue burden of suspicion on anyone seeking to buy property whose name sounds remotely Asian, Russian, Iranian, Cuban, Venezuelan, or Syrian."
Representatives for DeSantis did not immediately respond to Axios' request for comment.
Go deeper