Morgan Stanley's James Gorman to step aside within a year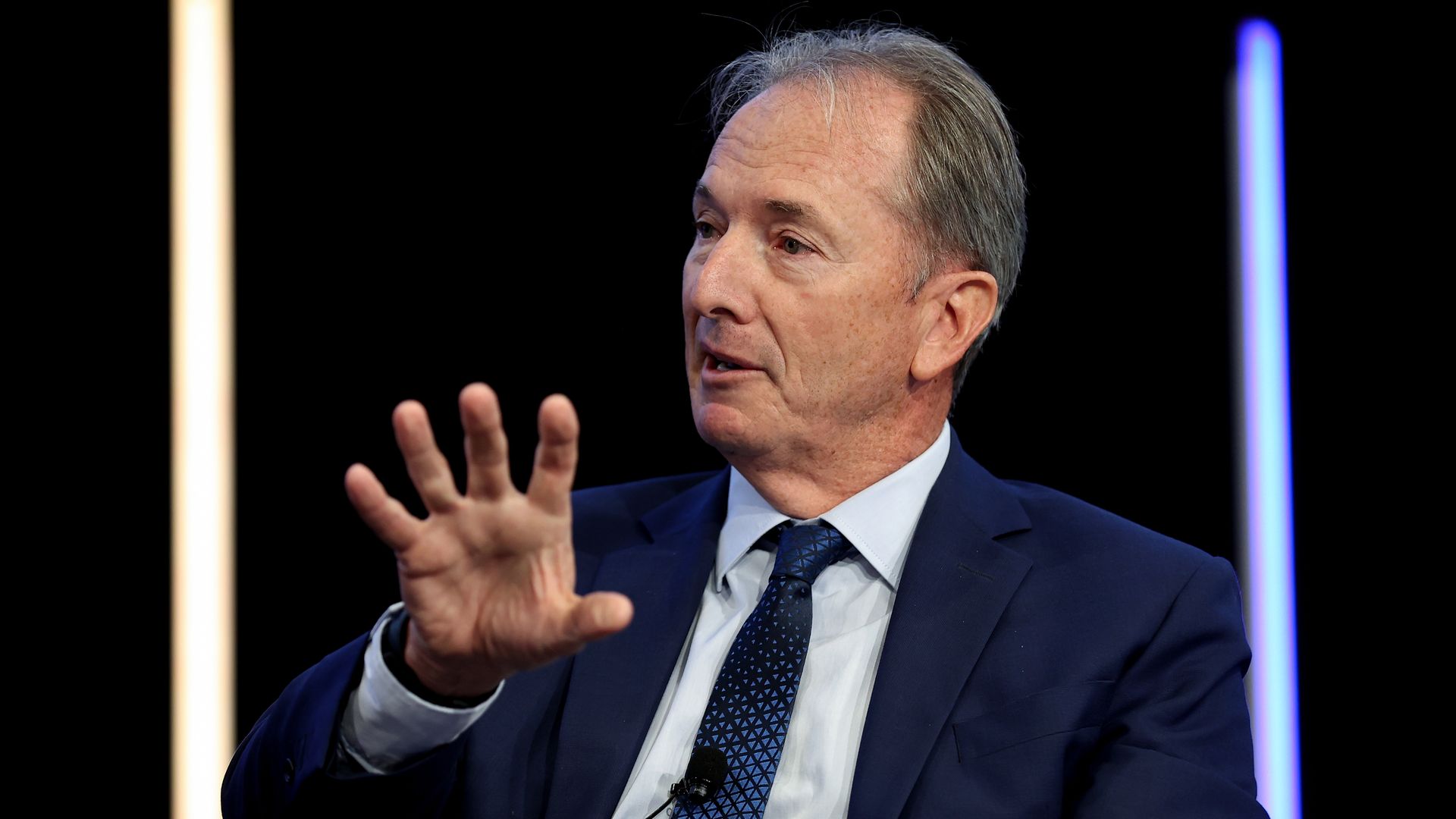 Morgan Stanley CEO James Gorman will relinquish his title as CEO, and transition to the role of executive chairman within a year.
Why it matters: Gorman's forthcoming departure from the powerhouse in investment banking and deals comes at a pivotal time for a sector being rattled by higher interest rates.
Gorman, who has led the bank since 2009, taking the reins in the aftermath of the 2008 financial crisis, is currently one of Wall Street's longest serving CEOs.
As one of the most prestigious names in banking, however, Morgan Stanley — along with other mega banks — has been largely insulated from the turmoil engulfing regional institutions.
One of Gorman's lasting legacies has been to diversify Morgan Stanley's business lines, in ways that make them less susceptible to interest rate risk, as The Wall Street Journal points out. Its most recent earnings report saw revenues rise as the economy slowed, boosted in part by a boom in wealth management.
Meanwhile, the bank has been preparing for succession for some time.
What he's saying: At the firm's annual shareholder meeting Friday, Gorman said Morgan's board has identified "three very strong senior internal candidates for consideration as the next CEO."
While the exact timing hasn't been worked out, Gorman added that there would be a transition "at some point in the next 12 months."
Morgan Stanley's stock, traded on the New York Stock Exchange, dipped slightly in early Friday trading to $83.90.
Go deeper