Inside Biden's plan to win back Latino voters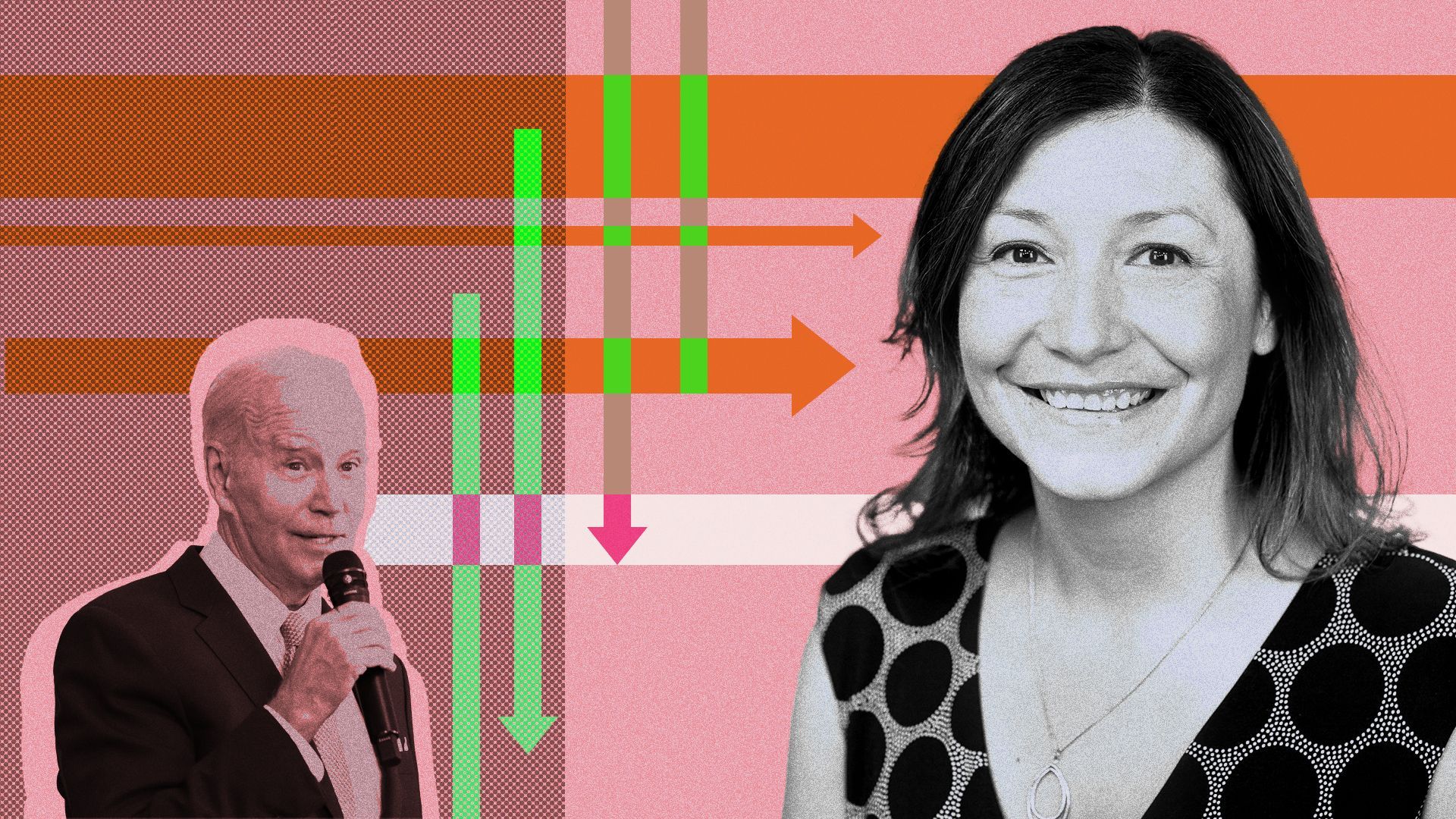 President Biden will enter 2024 determined to reverse Democrats' sliding support among Latino voters, in part by building on the playbook the party used with surprising success in key states during last year's midterms, Democratic officials say.
Why it matters: To Democrats, it's never been more crucial. For a decade they've been losing ground to Republicans among Latinos, the nation's youngest and fastest-growing demographic, with millions more expected to be new voters in 2024.
Zoom in: The good news for Democrats is that a lot can change before November 2024 — and their success in getting Latinos to the polls in key states last year provides a model for a Biden turnaround.
Zoom out: Biden's team signaled a focus on Latino voters by picking the granddaughter of Mexican American labor leader Cesar Chavez — Julie Chavez Rodriguez — to lead his re-election campaign.
Between the lines: Midterm polls suggested that inflation was chief among Latino voters' concerns, and that abortion rights had jumped to as high as their No. 2 priority — a rise that began after the conservative-led Supreme Court overturned Roe v. Wade last summer.
Go deeper: Listen to the Axios Today podcast, where host Niala Boodhoo and Sophia Cai discuss Democrats' plans to win back Latino voters.
Go deeper