Elon Musk calls out class divide in labor market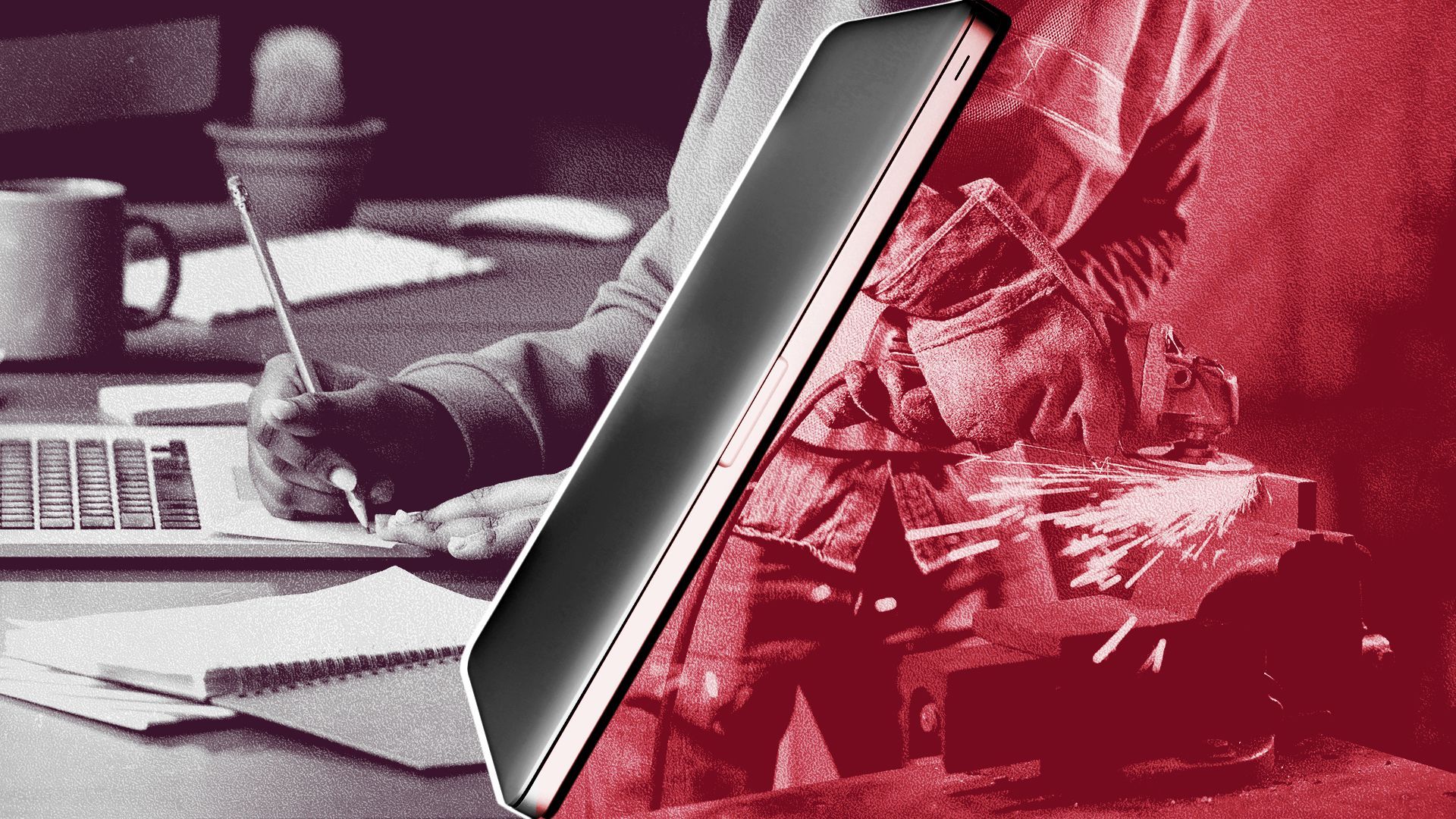 Elon Musk is calling out the "laptop class" of workers for their privilege of being able to work from home, as a growing number of companies call staff back to the office.
Why it matters: As CEO of two highly scrutinized firms, Musk's views undoubtedly influence other business leaders.
When Musk, who has sharply reduced Twitter's headcount, was asked during a CNBC interview yesterday whether other tech CEOs have thanked him for "the runway" to make deep cuts of their own, he replied that he's heard "from a few people."
Driving the news: Musk, in the interview, expanded in vivid color on his previous argument about remote work and compared it to a class divide issue.
He noted how "messed up" it is that people who build cars and make food have to go to work, but that those in the "laptop class" don't.
"They can't work from home. But you can. Does that seem morally right?" he asked.
Flashback: Musk reportedly issued an ultimatum last year to Tesla staff to get back to the office or face termination, in which he offered a hint of his moral, or equitable, argument.
"Anyone who wishes to do remote work must be in the office for a minimum (and I mean *minimum*) of 40 hours per week or depart Tesla. This is less than we ask of factory workers," according to a report in Electrek, which drew upon Musk's memos.
🥊 Reality check: Time is irreversible. The kind of flexible, fragmented work lifestyle that emerged during the pandemic will likely be here to stay — especially given how happy many workers are now with the work-life balance they've gained.
At the same time, the jobs that are still the hardest to fill are the ones that Musk is referring to, with the least flexibility and greatest in-person challenges.
💭 Hope's thought bubble: Control over our work environment is an unspoken benefit to those who actively choose to work from home, as is the ability to choose and control how much you want to interact with people, whether online or in person.
The availability of choice is, in and of itself, a privilege.
Go deeper
Go deeper