Housing affordability is becoming a political flashpoint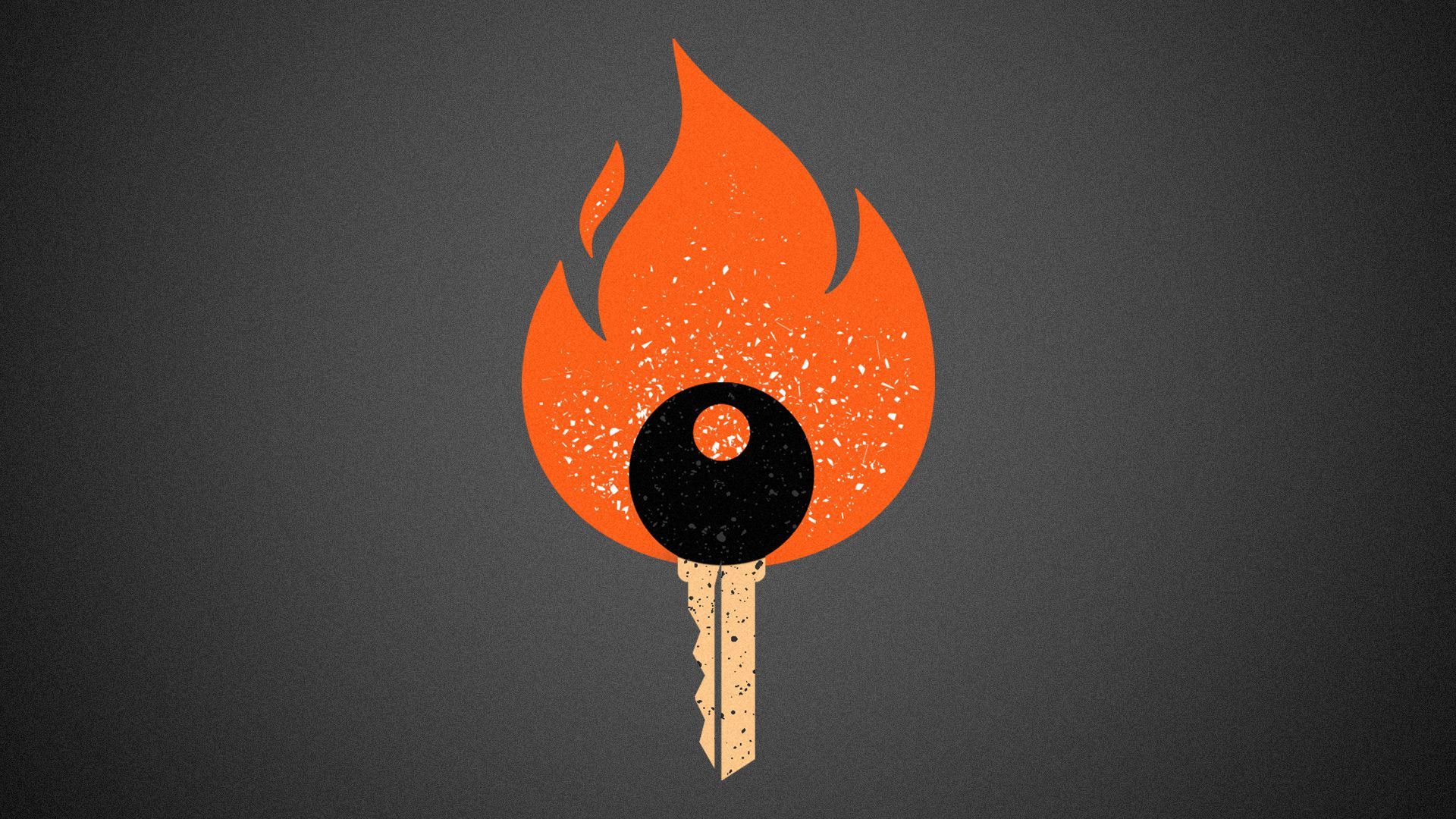 Typically ultra-local and mundane discussions around housing policy are spilling into the national conversation, fraying traditional political alliances and creating odd bedfellows across the country.
Why it matters: Lawmakers — particularly Democrats — are struggling to find solutions that would both pass and help ease a housing shortage marked by rising rents and increasingly unaffordable mortgages.
Debates around housing are watched especially closely by suburban voters, a segment of the population likely to determine the outcome of the 2024 elections.
"It has become a more important economic issue, which is forcing more policymakers and politicians to come up with a position on [it]," said Jim Parrott, a nonresident fellow at the Urban Institute and a former senior adviser at the National Economic Council under President Obama.
"Inevitably those positions bump up against whatever the political third rails of the day are."
Zoom in: Proposals in New York, Colorado, and suburban D.C. included changes to zoning laws that some suburban voters staunchly oppose. Housing experts, though, view them as key to increasing the supply of affordable options.
An ambitious plan from New York Gov. Kathy Hochul (D), whose state has one of the most unaffordable housing markets in the U.S., fell apart last month amid resistance from lawmakers within her own party.
Another affordable housing effort, by Colorado Gov. Jared Polis (D), suffered a similar fate earlier this month when the Democratic-controlled state Senate declined to take it up. Yet another attempt failed in Arizona earlier this year.
In Arlington, Virginia, a suburb of Washington, D.C., the county board made zoning changes earlier this year over the protests of single-family homeowners. Some of those homeowners have already sued, the Washington Post reports.
House Republicans have sought to weaponize a change to the fee structure for mortgages set by housing regulators — a topic that typically attracts little attention.
Between the lines: The issue with U.S. housing is fairly straightforward: There's not enough of it. And as housing gets more expensive, the existing supply is affordable to fewer and fewer people.
The severity of the shortage depends on how you measure it, as the Wall Street Journal wrote in April, but the number of additional housing units needed is in the millions.
One estimate by Realtor.com found that just 10% of new homes sold for less than $300,000 in the fourth quarter of 2022, a stark decline from 41% in the fourth quarter of 2019.
High interest rates have exacerbated affordability challenges. The monthly mortgage payment for a single-family home with a 20% down payment has risen by 33.1% compared to a year ago, according to a recent report by the National Association of Realtors.
The housing shortage — especially the shortage of rental housing — is particularly acute for low-income Americans, according to a March report by the National Low Income Housing Coalition.
Research has shown that high housing costs are linked to homelessness.
"Homelessness is a housing problem," said Andrew Aurand, senior vice president of research at NLIHC. "For a large number of people, affording their home — particularly if you're extremely low-income looking to rent a home — it's extremely hard to find an affordable place to live."
Reality check: Other cities and states have successfully pushed through changes to zoning laws and increased funding, including some bills championed by Republicans.
Florida Gov. Ron DeSantis (R) in March signed a bill that increased funding for housing and rental programs and allowed for more mixed-use development in commercial areas.
The Montana Legislature passed bipartisan legislation that, among other things, would encourage more housing construction.
At least one blue state successfully passed housing reforms. Washington Gov. Jay Inslee (D) recently signed several bills aimed at increasing the state's housing supply into law, per the Seattle Times.
What we're watching: Housing is an issue that can draw deep emotional reactions from voters — and is ripe for political opportunism.
President Trump made a play at suburban fears of low-income housing being built in their neighborhoods in 2020 — and the issue has become more salient since then.
"Given the strength of feeling there, it is inevitable that if this makes it into say presidential politics, this will go sideways," Parrott said.
Go deeper