Scoop: Foreign investors in Forbes buyout revealed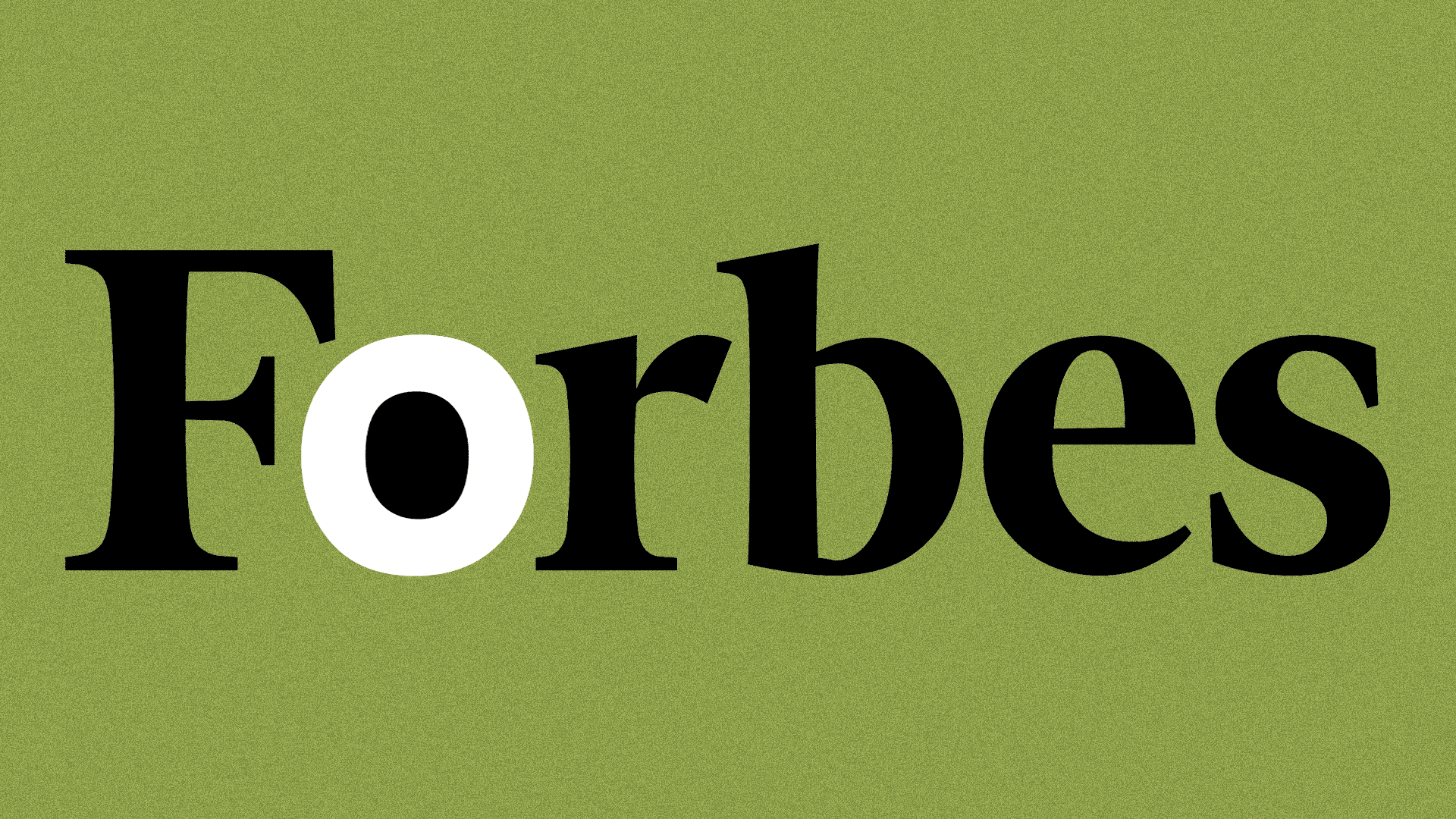 Austin Russell, the 28-year-old American CEO of electric vehicle tech company Luminar Technologies, plans to put in only $10 million of his own money as part of his bid to buy 82% of Forbes for $656 million, two sources familiar with the deal told Axios. The rest is almost all coming from foreign investors.
Why it matters: The relatively small personal financial commitment from Russell supports Axios' previous reporting that the deal to buy Forbes, which was hastily announced last Friday evening, is structured in a way that obscures how much money foreign investors may put in.
Putting Russell forward as the face of a deal largely funded by foreign investors could help Forbes' owners get the deal past regulators.
While it's not unusual for foreign investors or companies to buy U.S. media brands, it is unusual to structure a deal to make it look like a U.S. citizen is buying an asset, when most of the money being used to fund the deal is originating from foreign investors.
Details: Forbes said Friday it agreed to sell itself in a deal that makes it look like Russell is paying to acquire 82% of the company.
But behind the scenes, a deal is being negotiated between Russell, India-based investment firm Sun Group, Silicon Valley investment firm GSV and others to finance Russell's portion of the deal and more, four sources familiar with the deal told Axios.
Limited partners of the investment group funding the bid include:
Kenyan businessman Julius Mwale, who will put in tens of millions of dollars, according to two sources familiar with the plan.
Kazakhstani businessman Bulat Utemuratov was in talks to put in roughly $50 million, the sources said. However, a spokesperson for Utemuratov says he is no longer involved. (See editor's note below.)
GSV, a Silicon Valley-based investment firm, is helping to bring investors in through a special purpose vehicle (SPV), but GSV doesn't plan to invest any of its own capital into the fund, a source told Axios.
India-based Sun Group, whose vice chairman Shiv Khemka led a previous bid for Forbes with some of the same investors, plans to put in roughly $200-$300 million, Axios has reported.
Hong Kong-based Integrated Whale Media (IWM) will retain an 8% stake in the company, which is being valued at $800 million.
Forbes did not respond to a request for comment. Neither did Austin Russell's spokesperson or Mwale.
"The terms of the transaction are confidential and IWM cannot comment on the specifics of the article, other than to say that many of the statements do not align with the facts of the deal we signed and announced on Friday," a spokesperson for IWM said in a statement, adding, "Investors from the United States account for a majority of the total committed capital."
Yes, but: The deal announcement itself may have been a trial balloon to see how the media and Congressional leaders would react to the agreement, two sources told Axios.
Russell has six months to gather the funds, Axios has previously reported. There's a $35 million breakup fee if either side walks.
The big picture: Forbes was close to selling to a consortium led by Khemka, GSV, and others earlier this year, but dropped Sun Group as its lead investor fearing regulator pushback.
Russell was brought into the process by Russian businessman Magomed Musaev, who bought Forbes Russia in 2018, two sources told Axios.
Musaev has had a relationship with Khemka, three sources familiar with the partnership told Axios. Khemka and Sun Group for years did business in Russia.
Musaev is the president of GVA Capital, a investment firm that has been used to funnel money into U.S. tech startups.
Russell raised a $20 million seed round for Luminar via GVA Capital. A U.S.-sanctioned Russian businessman, Suleiman Kerimov, led that investment for GVA, per the San Francisco Standard.
Go deeper: Scoop: Forbes takeover bid gives foreign funding cover
Editor's note: After this story was published, a spokesperson for Utemuratov told Axios that he had been involved in a previous bid for Forbes but is not now a participant in the newest deal effort. Also, this story has been updated with comment from IWM.
Go deeper