Vice Media files for Chapter 11 bankruptcy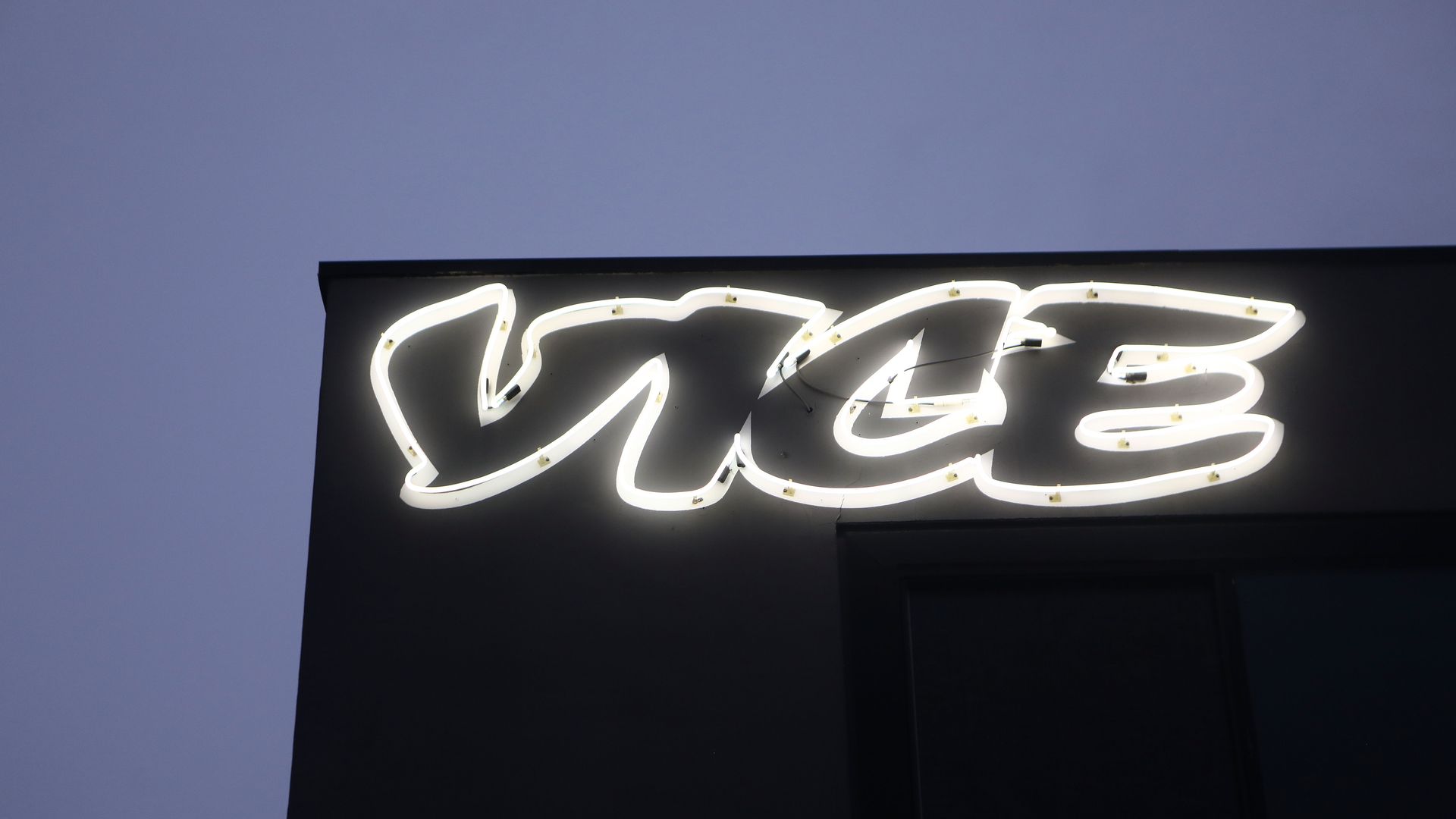 Vice Media Group filed for Chapter 11 bankruptcy early Monday morning, marking the end of a long, strenuous effort to sell itself after its business stopped growing.
Why it matters: It represents a significant fall from grace from what was once one of the most highly-valued media startups in the internet era.
At its peak six years ago, Vice was valued at $5.7 billion. In the past year, Vice struggled to find bidders willing to pay nine figures.
At one point, the company considered selling itself in parts. The firm owns a slew of assets, such as Refinery29, a female-focused digital brand that it acquired for $400 million in 2019; Virtue, an in-house marketing agency; I-D, a fashion and culture platform; Vice Studios, its video production arm, and more.
Major TV companies and high-profile private investment groups were eager to pump money into the millennial-focused brand during its rise in the mid-2010s. Massive investments will be wiped out with the bankruptcy.
Details: In a filing with the Southern District of New York on Monday, Vice said it has agreed to an asset purchase agreement with a consortium of lenders that had previously lent it money.
The "Fortress Consortium" is led by Fortress Investment Group and with participation from Soros Fund Management and Monroe Capital. All three put money into Vice in 2019. Fortress lent Vice another $30 million this year.
The group will serve as the primary bidder in a court-supervised sale process, which means it has agreed to buy out Vice's assets for a value of $225 million, unless Vice finds a bidder willing to pay more.
In the interim, Vice has secured $20 million from the group to keep the company afloat until it's sold out of bankruptcy.
Catch up quick: Vice was co-launched by Shane Smith, Suroosh Alvi and Gavin McInnes — who later founded the far-right group the Proud Boys — as a magazine in Canada in 1994. After raising a small portion of money from Canadian software magnet Richard Szalwinski, the trio moved the company to New York City, Axios has noted.
The founders later bought their company back from Szalwinski after the tech bubble burst in 2001 and moved the company's headquarters to Williamsburg.
Vice continued to grow its footprint, raising over $1.6 billion from a slew of investors — including major TV companies — while expanding into digital and video. But in recent years, it became clear that its growth had stalled and much of those investments would ultimately be worth little or nothing.
By the numbers: Vice received its first major cash infusion in 2011 from WPP, which reportedly invested a "high eight-figure sum" and in turn got a minority stake in the company. At the time, WPP said Vice's assets — not its total value — in 2010 were valued at $34.3 million.
Yes, but: In the years since, Vice raised mostly debt at valuations that were much lower.
The big picture: Vice, like many digital media upstarts from the aughts and early 2010s, struggled to continue growing at a clip necessary to justify the lofty valuations it received when it raised lots of money.
Vice's 2018 revenues were reportedly between $600 million and $650 million. The Wall Street Journal reported last year that its revenues were $600 million in 2022.
Other digital media companies have found themselves in similar situations. Vox Media raised $100 million earlier this year at a reported $500 million valuation, which is less than its annual revenues and less than half of what it was valued when it last raised money in 2015.
BuzzFeed is being valued at less than $100 million on the public market, despite earning more than $400 million in revenue last year.
What's next: Vice said it anticipates emerging from the Chapter 11 process "within two to three months" and that it will pay vendors and suppliers in full "on or after the date of the bankruptcy filing."
Go deeper