Scoop: How Trump's team egged him on during CNN town hall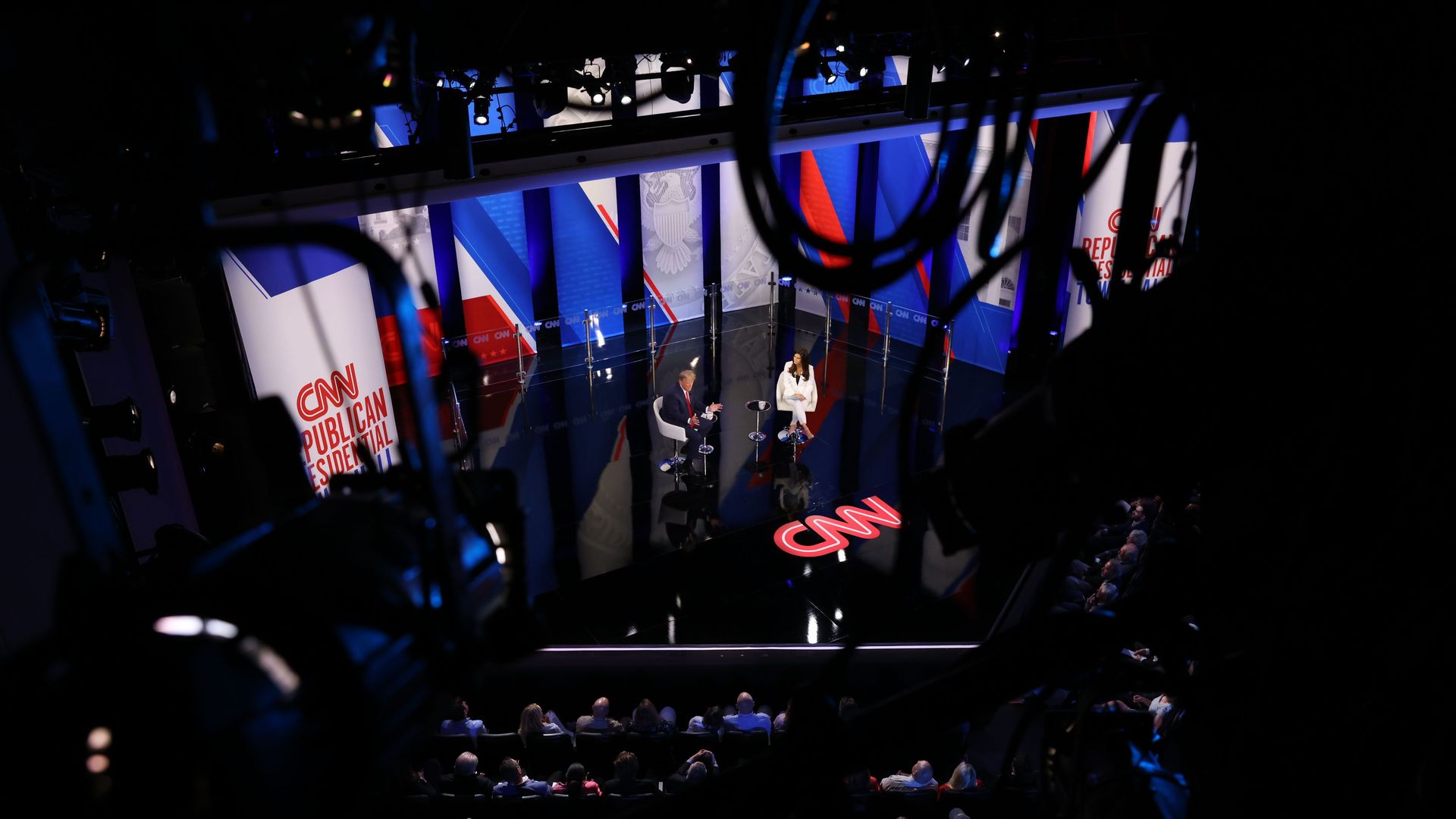 President Trump got more aggressive — and more dismissive of moderator Kaitlan Collins — as last week's CNN town hall continued. Now we know one reason why:
Backstage during the first commercial break, Axios has learned, Trump adviser Jason Miller — as if psyching up a boxer in his corner or egging on a bully — showed Trump moments-old tweets from Democrats blasting CNN and saying Trump was winning.
Why it matters: Trump, who had been getting miffed at Collins' persistent questioning, went out all pumped up for the second block.
"He was the leader of the free world again," a Trump confidant told us gleefully.
Between the lines: Trump craves approbation to the point that some aides used to carry around positive polls about him so they could whip them out to show him as a little treat if he started getting grumpy.
Among the tweets Trump was shown was one by Rep. Alexandria Ocasio-Cortez (D-N.Y.), who posted 23 minutes into the town hall (before the first commercial break at about 8:40 p.m. ET):
"CNN should be ashamed of themselves. They have lost total control of this 'town hall' to again be manipulated into platforming election disinformation, defenses of Jan 6th, and a public attack on a sexual abuse victim."
"The audience is cheering him on and laughing at the host."
Trump also was shown a tweet by former Democratic presidential candidate Andrew Yang, who wrote 31 minutes into the show: "This #CNNTownhall is shaping up to be a clear win for Trump, certainly in the Republican field and probably overall.
The Lincoln Project, 16 minutes in: "Call this town hall what it is: a CNN sponsored Trump 2024 fundraiser. Disgraceful."
Advisers' advice to Trump in the break: Keep doing what you're doing.
What's next: Trump's team is talking to several networks about high-profile interviews — and more town halls.
Go deeper