FDIC proposes big banks pay to recover losses in SVB and Signature failures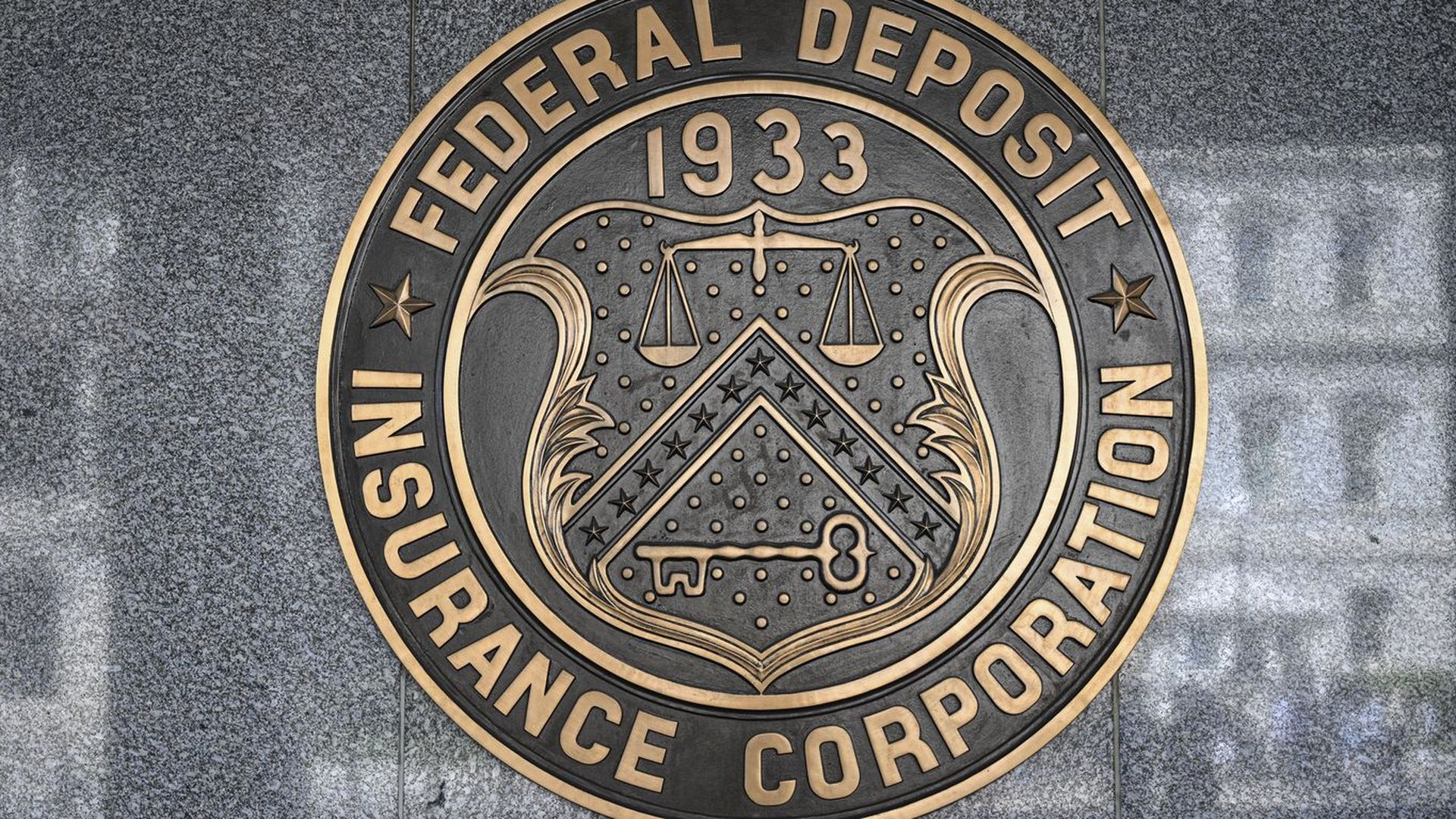 The FDIC on Thursday proposed that the nation's largest banks pay a "special assessment" to cover the costs of bailing out uninsured depositors in the failures of Silicon Valley Bank and Signature Bank.
Why it matters: There were concerns that small banks would wind up bearing some of these costs and this proposal heads those off.
Catchup fast: In bailing out SVB and Signature Bank, the FDIC invoked what's called a "systemic risk exception." That allowed it to cover all the banks' deposits even those that were uninsured, exceeding the $250,000 limit.
Under the law, the FDIC is permitted to recoup costs spent on covering uninsured depositors by issuing a special assessment on banks.
The question lingering had been: Who would pay and how much?
By the numbers: In the wake of the banks' failures last month, the agency estimated its total losses at $22.5 billion, with $19.2 attributable to uninsured deposits.
On Thursday, they revised those estimates downward, to $15.8 billion stemming from uninsured deposits. That estimate is subject to change, too.
Details: Because the nation's largest banks benefitted the most when the agency covered uninsured depositors' losses, those big banks would bear the brunt of these costs, the FDIC said.
The agency estimates that 113 banks will have to pay, and more than 4,000 smaller banks will not.
How it works: Banks would pay an annual rate of 12.5 basis points (or 0.125%) on uninsured deposits over $5 billion, stretched out over two years and eight payments.
For example, a hypothetical bank with $10 billion in uninsured deposits would pay $6.25 million a year for two years, officials estimated on a call with reporters Thursday.
What's next: The FDIC board will vote on the proposal later this morning and, presuming they approve, it will be subject to a 60-day comment period.
If the proposal goes through, banks would start paying in June 2024 — and would likely report the hit one-time in their earnings reports.
Go deeper