Communicator Spotlight: Melanie Gaboriault of Hootsuite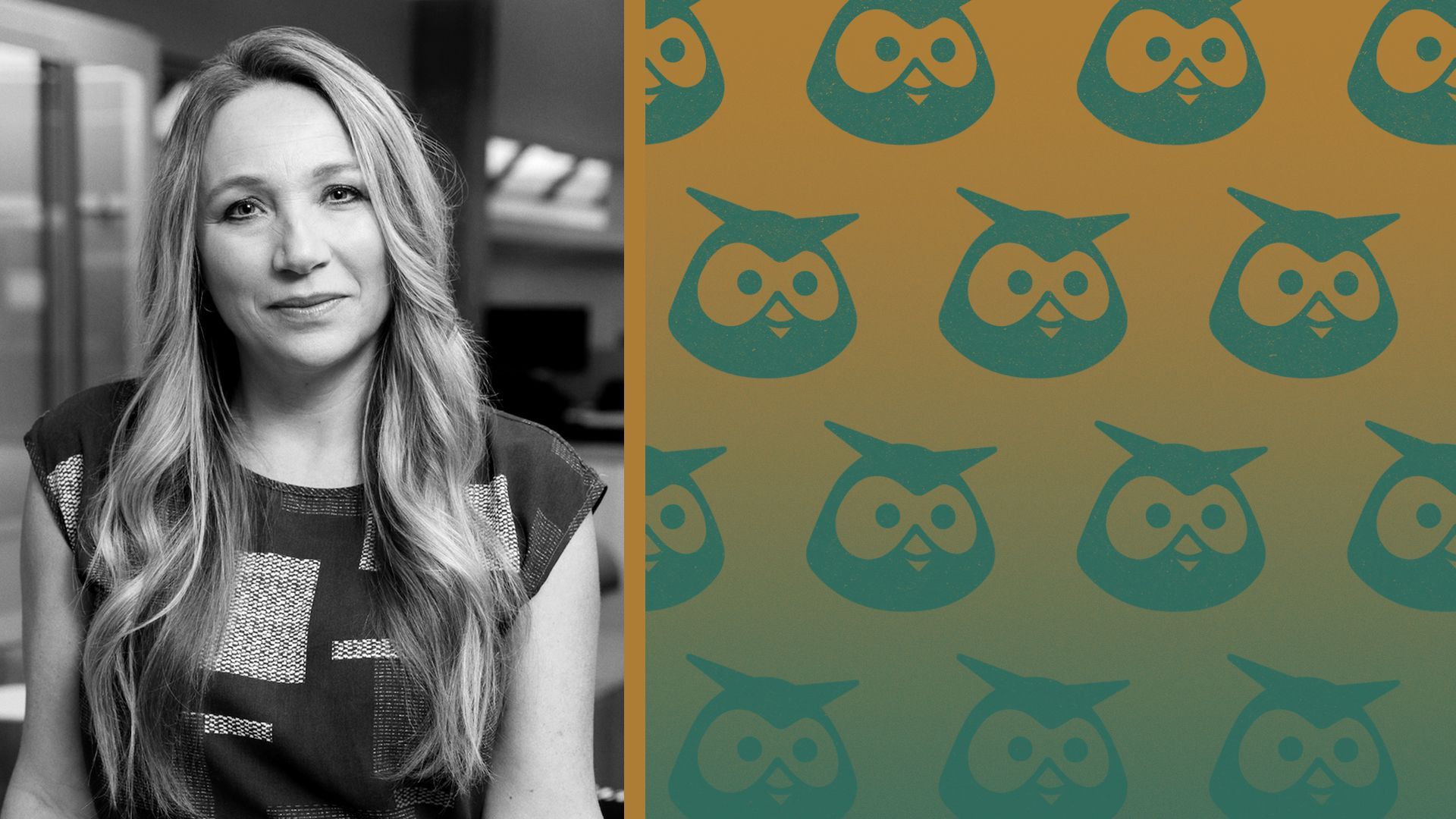 Melanie Gaboriault is the head of global corporate communications for the social media management platform Hootsuite.
Why it matters: Through her work, Gaboriault has seen first-hand how social media has transformed the communications function.
📍How she got here: Gaboriault got her start as an on-air TV reporter before pivoting into a public affairs role at BP.
From there, she went on to work for an advertising agency, then a tech startup, before taking a yearlong sabbatical on a 35-foot sailboat.

On taking time off: "When we were sitting in an anchorage in the Caribbean, it was like, "Will I ever have a house again? Will I ever have my career again?' ... It caused me a lot of anxiety at the time," Gaboriault told Axios.

She then launched her own consulting business — which gave her the flexibility to raise three kids — before going in-house at Hootsuite, where she's been for over four years.
🏗How it's structured: Gaboriault reports to Hootsuite's new CEO Irina Novoselsky and oversees communications, events and customer marketing and advocacy. She also relies heavily on global agency support.
Zoom in: "The world of software-as-a-service (SaaS) was new for me and there were a bulk of acronyms that I had never known before — it was a big and steep learning curve," says Gaboriault.
"No matter what the business is, every communicator needs to know how their company makes money, so working with the product team to better understand the service was one of the first things I did."
"Then I started using the product myself so that I could understand what I was talking about because ultimately we're the conduit to the customer. If I don't understand it, then how do I communicate it and put it in terms that everyone understands, without all the acronyms."
🤔 Biggest surprise: Communication pros spend a lot of time "being the negative voice in the room," she says.
"PR is often seen as totally promotional, but what's not understood is the background of how many hard questions we have to ask before we take something to market."
📱Social platform of choice: LinkedIn.
🌊 De-stress routine: Based just outside of Vancouver, Canada, Gaboriault enjoys spending time on the water.
"We have a boat and we get out on the water as much as we possibly can. It's a cruisers' paradise around Vancouver. ... Getting out in nature is definitely my happy place."
📺 Recent binge: "Emily in Paris" on Netflix.
"I lived in Paris right out of high school — it was my first chosen home. So I love the show for the scenery, but I also love it for the marketing and experiential references."
📊 Trend watch: Emerging social media platforms like BeReal, Lemon8 and BlueSky.
🧠 Best advice: Seek inspiration from your own life.
She's inspired by her kids. "They help me identify macro trends. For example, my daughter recently told me BeReal was her favorite app because it's all about sharing authenticity — it's unfiltered and that brings her joy. I'm actually able to bring what I learned from my kids into my work. ... I've put a whole deck together about things I've learned from my kids."
Go deeper