Microsoft signs nuclear fusion deal as part of sustainability push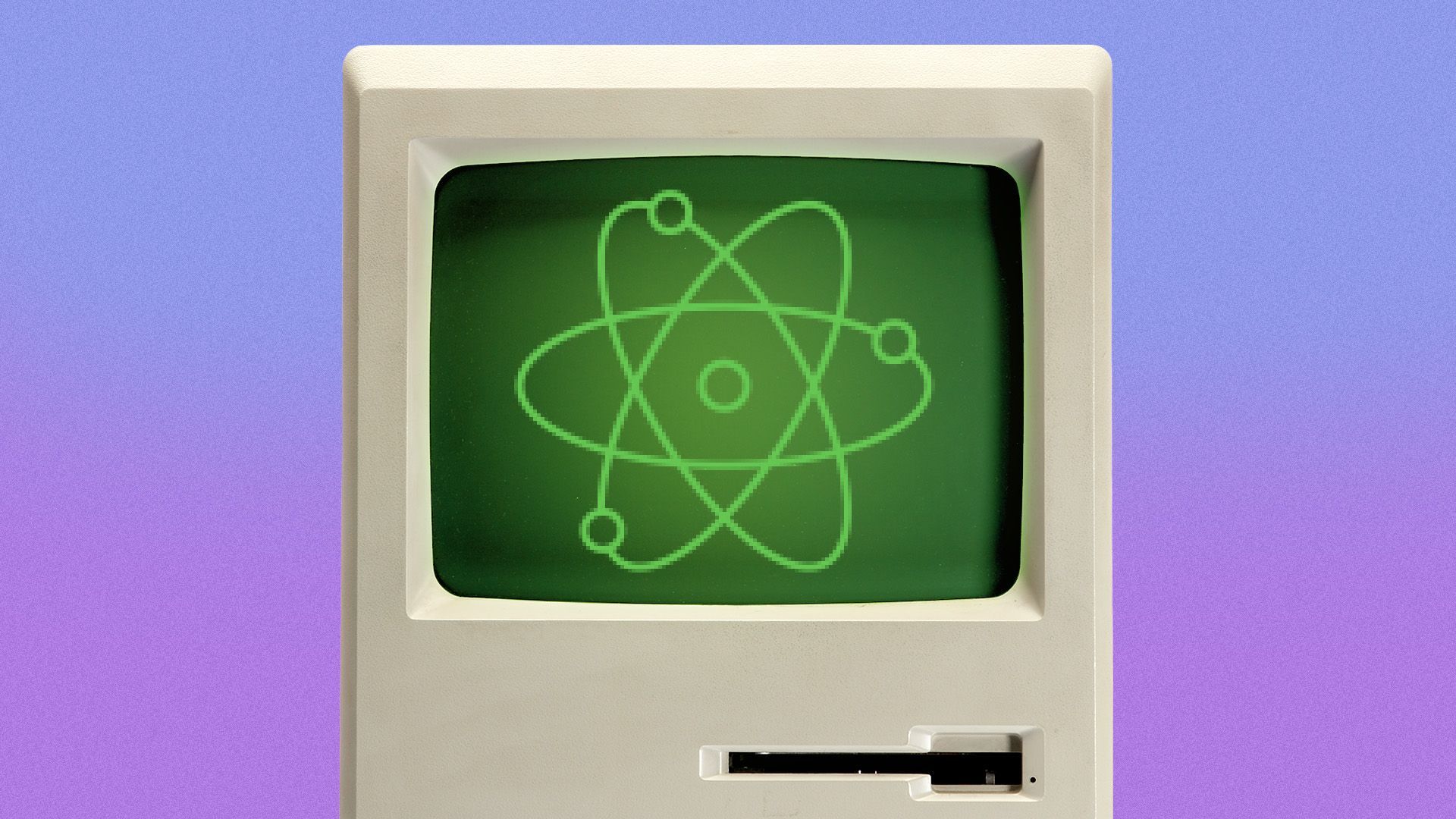 Microsoft has signed a power purchase agreement with nuclear fusion energy startup Helion for at least 50 megawatts of electricity beginning in 2028, the companies announced Wednesday.
Why it matters: The agreement is being billed as the world's first such deal for a fusion firm. It comes as money and interest pours into the much heralded, yet-to-be-realized clean energy source.
Zoom in: Helion plans to locate its fusion plant in Washington state, home to both companies, and sell power directly into the grid via Constellation.
Microsoft plans to use the electricity to power its data centers, chief sustainability officer Melanie Nakagawa told Axios in an interview.
The company, which attracted a $500 million funding round in 2021, says its Polaris fusion reactor is on track for the 2028 deadline. Fusion has long been viewed as the holy grail of clean energy, and recent advances have led to a mini-boom of funding fusion startups.
Helion has ambitious timelines, including proving it can produce electricity by 2024, but CEO David Kirtley told Axios they are confident they can be met.
What they're saying: "This PPA is a signal that fusion is now moving out of the basic research stage, the R&D stage," Kirtley said in an interview.
"Now private companies — Helion being the first, but probably not the last — are now commercializing this to build power plants quickly. And we think it's accelerating."
Yes, but: Even with recent advances, fusion power still has a long road of development ahead until it can be a commercial source of electricity.
The big picture: The Helion deal is part of Microsoft's overall sustainability strategy, which is detailed in a new report released Wednesday.
Microsoft is betting big on carbon removal technologies, many of which are not yet proven at scale, in order to reach its goal of becoming a carbon negative company by 2030.
In addition to being a first mover on fusion, Microsoft is also the largest corporate purchaser of carbon removal, Nakagawa said, contracting 1.4 million metric tons of removal in fiscal year 2022.
The company sees long-term carbon removal offtake agreements as helping to grow the nascent industry by providing a more reliable market as technologies mature.
Between the lines: The company is currently responsible for about 0.03% of global emissions, Nakagawa said.
The vast majority, or 96%, of its 2022 emissions came outside of its data centers, stores and offices, and from the operations of its suppliers and shipping of and use of its products around the world.
These are known as Scope 3 emissions, and Microsoft's rose 0.5% in 2022.
Cutting these emissions requires tackling hard-to-abate sectors such as steel, concrete and aviation fuel.
By the numbers: Microsoft's business grew by 18% last year, while emissions fell by 0.5%.
It signed new power purchase agreements, taking its carbon-free energy to more than 13.5 gigawatts, as part of its goal to have 100% of electricity consumption matched with carbon-free energy purchases all of the time.
The intrigue: Microsoft is aggressively pursuing generative AI technologies, which demand large amounts of computing power. Nakagawa sees this trend as reinforcing the need for a cleaner grid.
She also pointed to the potential for AI to accelerate decarbonization via the development of new sustainability solutions.
Editor's note: This story has been corrected to say Microsoft is responsible for 0.03% of global emissions, not 0.3%.
Go deeper