White House announces executive actions on AI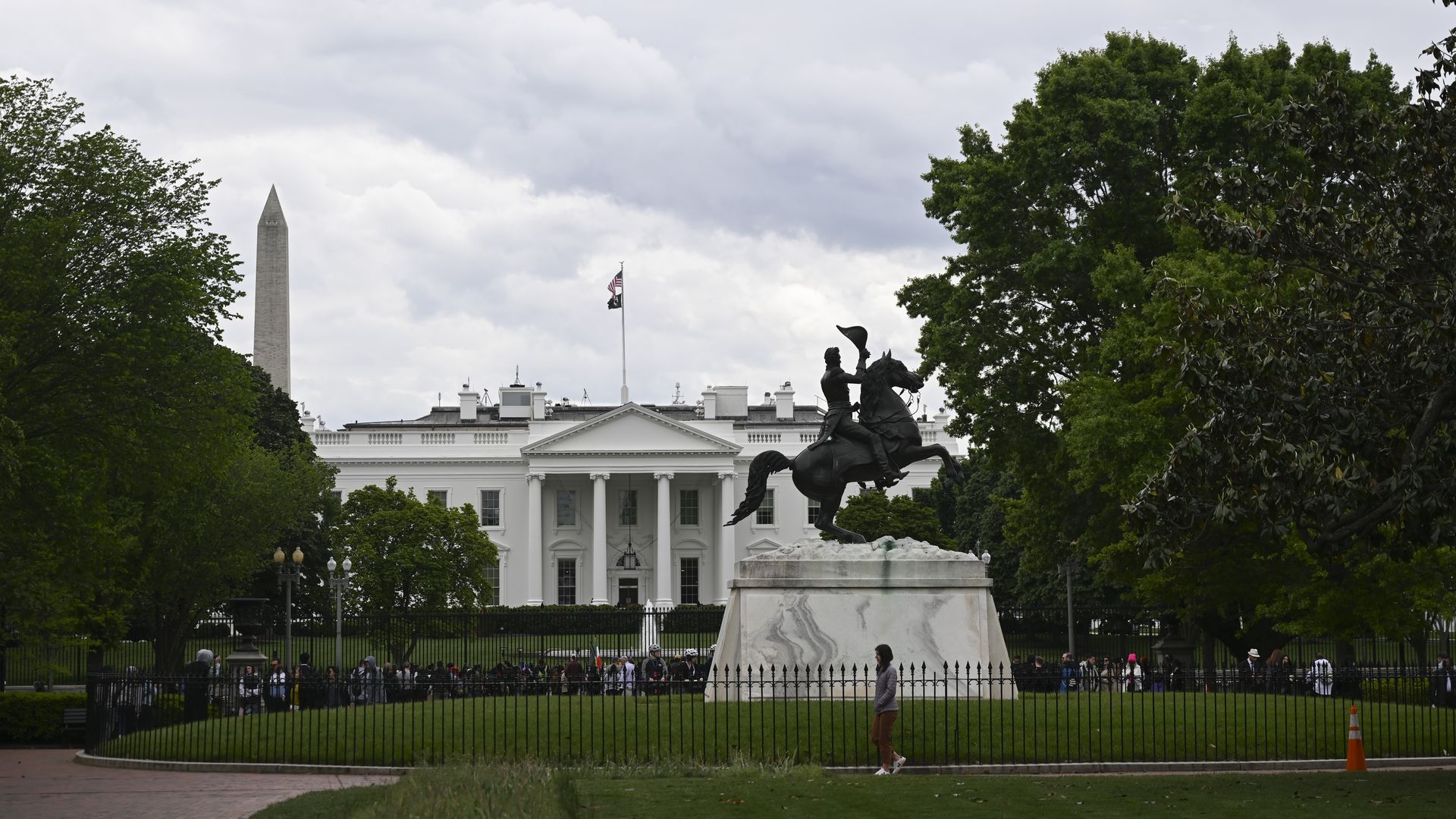 The White House announced a number of actions around artificial intelligence ahead of a meeting with top tech CEOs Thursday.
Why it matters: Technology usually develops faster than government action can keep up, and the rapid rise of generative AI systems has raised alarm bells for governments around the world.
Driving the news: The administration is taking the following AI-related actions, per officials:
$140 million in funding will be granted to seven new National AI Research Institutes, bringing the total across the country to 25.
An "independent exercise" at a major hacker event in August — with participation by Anthropic, Google, Hugging Face, Microsoft, NVIDIA, OpenAI and Stability — will provide public assessments of how well existing generative AI systems meet the Biden administration's AI Bill of Rights blueprint.
This summer the Office of Management and Budget will release a draft policy guidance on the use of AI systems by the federal government, open to public comment.
The big picture: The moves come as Vice President Kamala Harris and other administration officials are set to meet with the CEOs of Alphabet, Anthropic, OpenAI and Microsoft.
What they're saying: "AI is one of the most powerful technologies of our time, but in order to seize the opportunities it presents, we must first mitigate its risks," a fact sheet from the White House reads.
"Importantly, this means that companies have a fundamental responsibility to make sure their products are safe before they are deployed or made public."
Details: The White House wants to hear from companies working to advance AI on how they plan to fulfill pledges to deploy the technology responsibly, per a senior administration official.
Flashback: The administration previously rolled out a draft AI Bill of Rights and AI Risk Management Framework.
Go deeper