How menopause costs the U.S. in lost productivity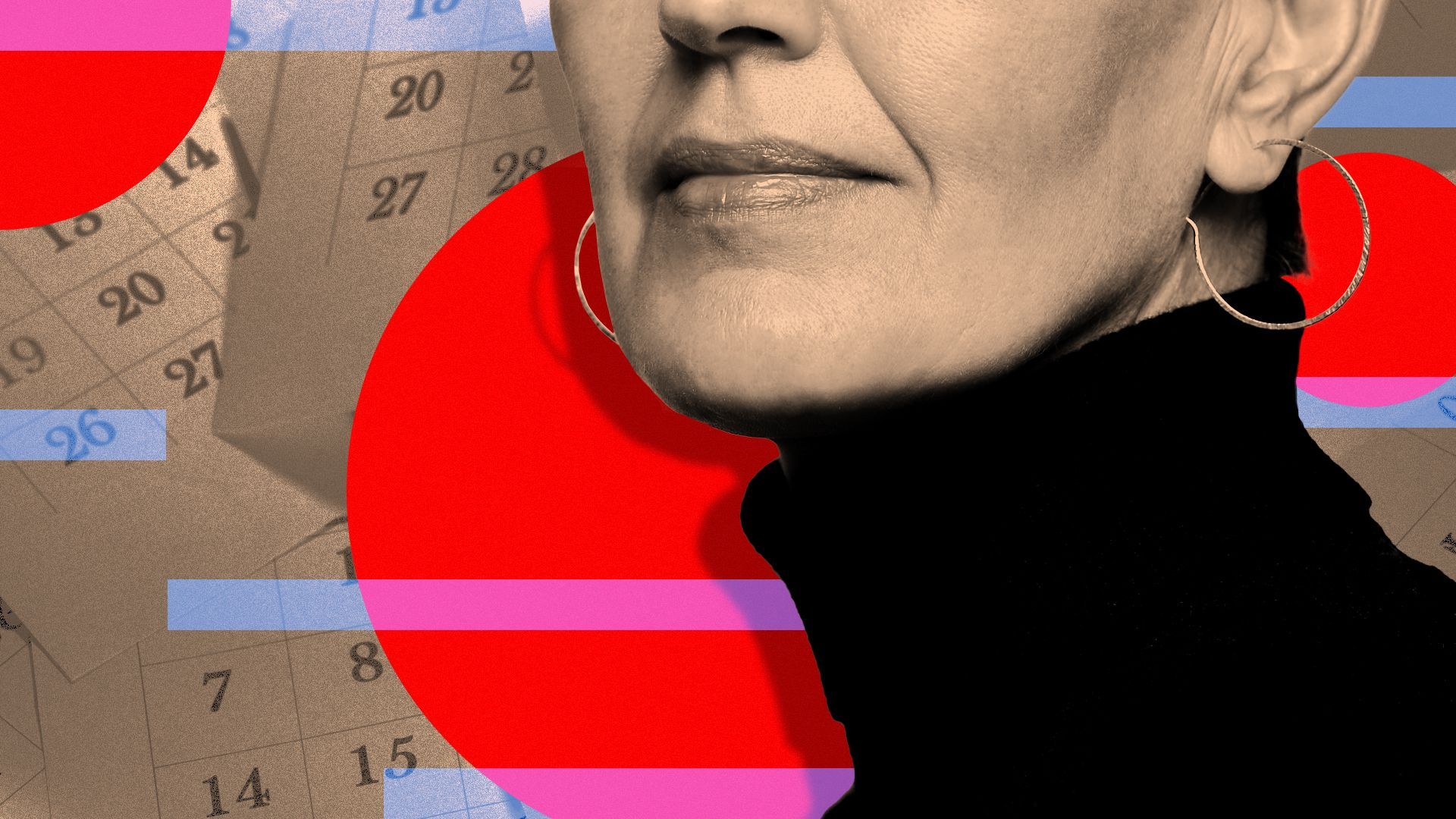 While the country debates whether or not to elect elderly men to the White House, there's another story about aging in the workplace that isn't getting much attention: menopause.
Driving the news: Women going through menopause are more likely to miss work, cut back hours or even quit jobs because of symptoms associated with the condition, finds a new study from the Mayo Clinic.
Zoom out: Long a taboo subject, or a way to dismiss older women, menopause is now finally getting attention — and investor dollars — thanks partly to a generational shift.
Gen X women (those born between 1965-1980) actually want to talk about the topic. They've been pushed to more openness partly thanks to their millennial and Gen Z daughters.
In the New York Times last year, writer Amy Larocca called it the "menopause gold rush," an influx of new products, telehealth startups and celebrities devoted to the topic.
Meanwhile, this is not a category of Americans you can simply ignore — there are 15.35 million women 45 to 60 who are working full time in the U.S., the Mayo study notes.
And at a time of relatively tight labor markets, this is a crucial demographic.
Zoom in: The study adds a new dimension to the discussion. The researchers surveyed women in that age range who were receiving care at four different clinic sites in 2021.
4,440 employed women were included in this report. Overall, 13% of them reported some kind of adverse work outcome related to menopausal symptoms, most typically missing work — typically three days a year.
The researchers math this out to equal about $1.8 billion in lost productivity annually.
What's next: Employers need to make the workplace environment more supportive, the researchers conclude.
That support can come via a good sick leave policy, an empathetic manager, or simply a culture where employees have some flexibility when they're struggling with health issues.
Considering one of the adverse work outcomes the researchers discovered was that women quit their jobs, a little accommodation through this phase — it doesn't last forever — would help keep women attached to the workforce.
That doesn't mean running out and creating some kind of new policy for older women. "That creates hostility and bias," said Julia Beck, founder of the It's Working Project, an organization that focuses on caregivers at work.
Employers that run workplaces that are able to accommodate work-life balance for all employees are going to be able to handle these issues well, she said.
Go deeper