Scoop: Biden to send Sean Patrick Maloney to Paris as OECD ambassador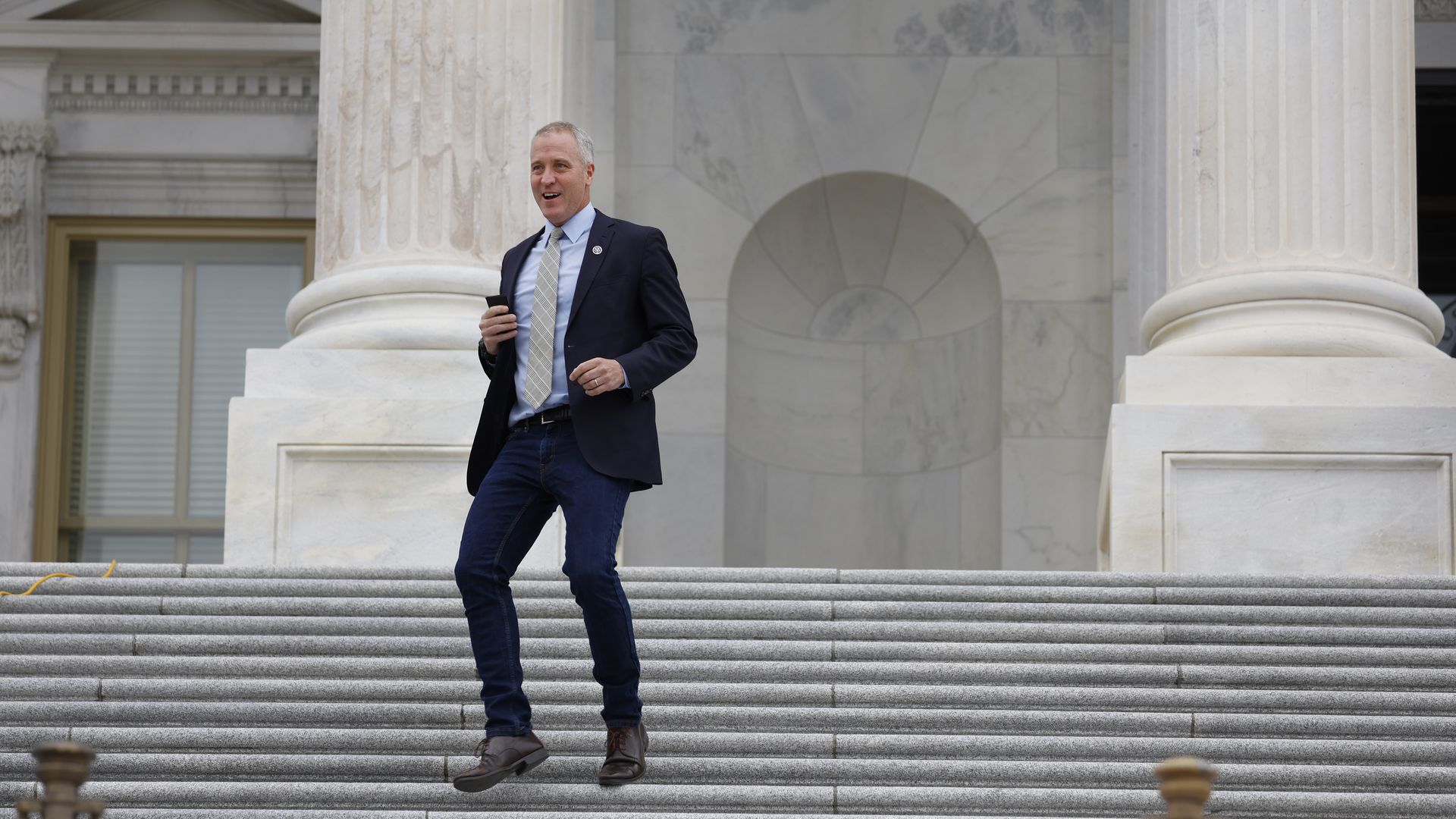 President Biden is planning to nominate former Rep. Sean Patrick Maloney (D-N.Y.), who led the Democratic Congressional Campaign Committee in 2022, as his ambassador to the Organization for Economic Co-operation and Development (OECD) in Paris, according to people familiar with the matter.
Why it matters: Biden has been looking for a soft landing for the former lawmaker, who lost his seat in upstate New York after being pummeled by negative Republican ads, but helped minimized House Democrats' losses in the midterms.
Maloney, a six-term congressman and close ally to former Speaker Nancy Pelosi (D-Calif.), was considered for other positions in the Biden administration.
Officials ultimately decided that his experience in the private sector and on the House Intelligence Committee made him a good fit for an important multilateral ambassadorship. But they needed an open slot.
The intrigue: The Paris posting will be made available by the departure of the current ambassador, former Delaware Gov. Jack Markell, who will be nominated to be ambassador to Italy. Both positions require Senate confirmation.
Biden's two-year delay in naming an ambassador to Italy has been something of a diplomatic mystery, both to big-dollar Democratic donors and Italian officials, as the plum posting is typically one of the first to go in Europe.
In 2021, Markell, a two-term governor who is close to Biden, helped White House manage the vetting and flow of Afghan refugees who came to the U.S. after the Taliban took over Afghanistan. He arrived in Paris, with the rank of ambassador, in early 2022.
Driving the news: Rumors of Markell's potential nomination to Italy have been swirling in the Senate for several days. On Tuesday afternoon, the Italian press reported that Markell was Biden's pick.
What they're saying: Markell is "an extraordinary, extraordinarily talented, bright, caring person," Sen. Tom Carper (D-Del.) told Axios. "He's made our state proud every step along the way and I'm sure he'll continue to do that for our state and for our country."
A spokesperson for the White House declined to comment. Maloney and a representative for Markell also declined to comment.
What we're watching: If confirmed, Maloney would forgo a rematch with Rep. Mike Lawler (R-N.Y.), clearing one obstacle for former Rep. Mondaire Jones (D-N.Y.) to try to return to Congress in 2024.
Go deeper: In keeping with tradition, Biden has drawn roughly two-thirds of his ambassadors from the career foreign service, but has filled many crucial posting with either prodigious Democratic donors or political allies — including Eric Garcetti in India and Caroline Kennedy in Australia.
Go deeper