Banks submit First Republic bids to FDIC as fate of lender looms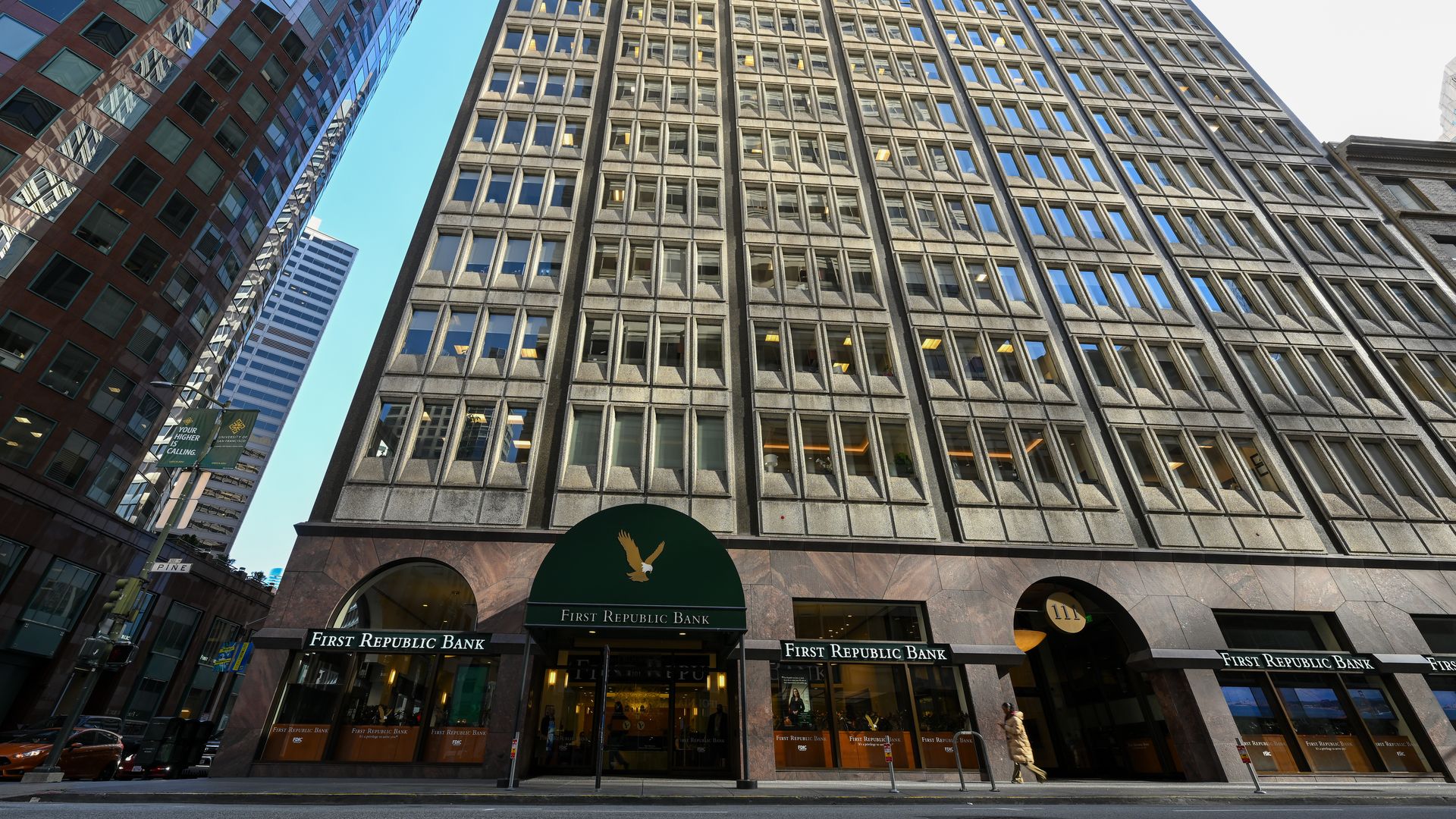 The Federal Deposit Insurance Corporation began accepting formal bids at noon today for embattled First Republic Bank, according to sources familiar with the matter, as suitors and the government scramble to stabilize the San Francisco lender.
Why it matters: Clarity on the fate of the bank, which has lost nearly all of its market value in the span of a few weeks, is critical to stopping investor flight from First Republic.
Global investors need confidence that the U.S. financial sector is able to manage the recent turmoil, which has claimed at least three other banks in less than two months.
Details: Sources said that JPMorgan and PNC were among the banks that submitted bids by Sunday's noon deadline, with the FDIC expecting to inform suitors of the result of the offers by 5 p.m. EST today.
Bloomberg reported yesterday that Bank of America and U.S. Bancorp also planned to submit offers by the deadline.
Of note: Axios could not determine the value of the offers being submitted.
Also unknown is whether the FDIC plans to takeover First Republic and place it under receivership, as it did with Silicon Valley Bank and Signature Bank.
Sources told Axios that the FDIC wants the fate of First Republic to be resolved by tonight, before the U.S. market opens on Monday.
Go deeper