Tucker Carlson breaks silence after Fox firing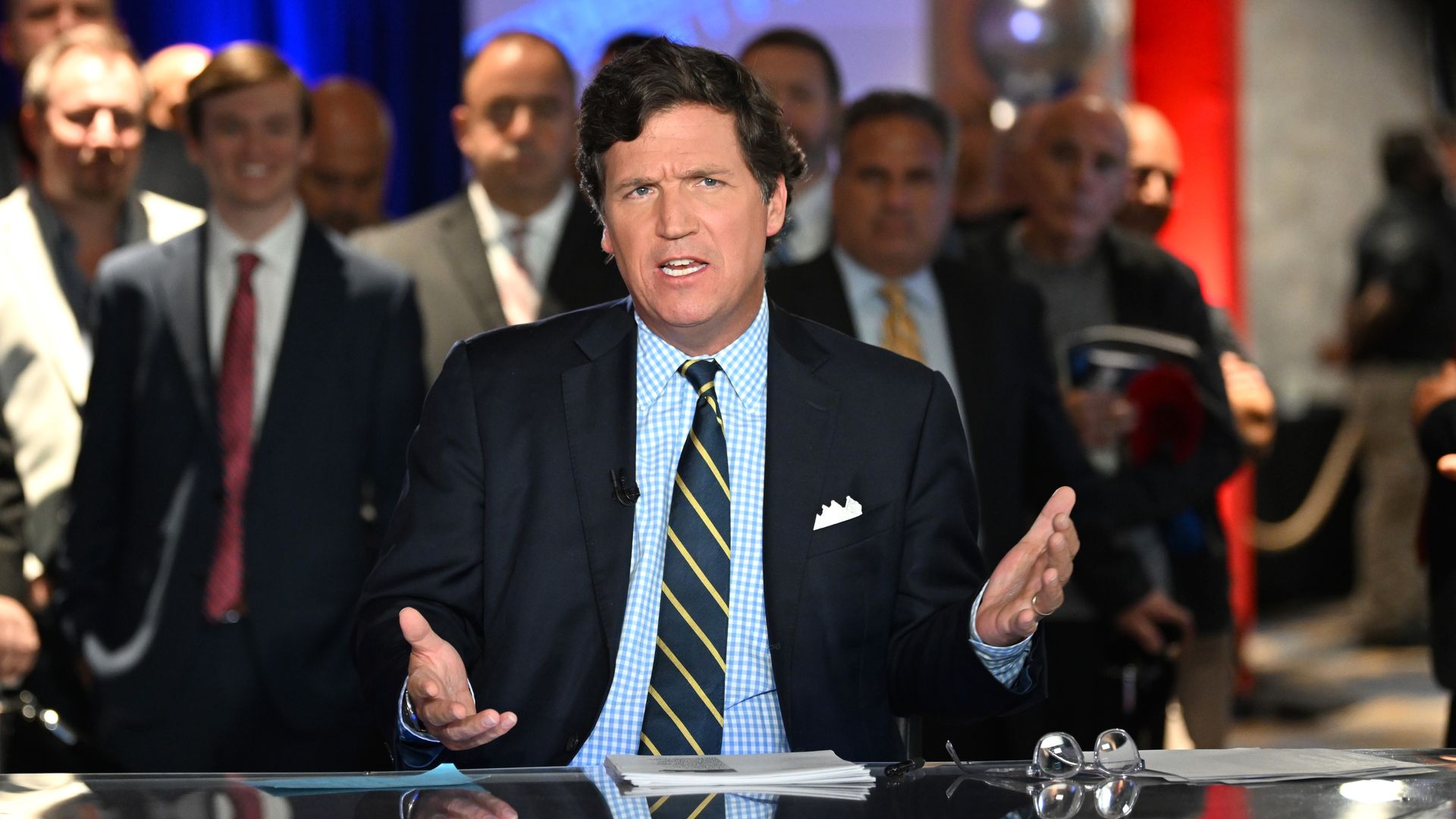 Tucker Carlson has issued his first statement since being fired by Fox News, saying in a brief video message on Wednesday night that "true things prevail."
The big picture: Fox abruptly fired its former primetime host days after the media giant reached a historic 11th-hour settlement with Dominion Voting Systems for over $787 million.
Fox announced Monday that Carlson and the network "have agreed to part ways," three days after his final show — denying him the chance to say goodbye to viewers before his exit.
What he's saying: Carlson said in his video message posted to Twitter that one of the first things he realized "when you step outside the noise for a few days is how many genuinely nice people there are" in the U.S. before he went on to rail against "how unbelievably stupid most of the debates you see on television are."
Although he didn't directly address Fox News and his firing, Carlson said that "current orthodoxies won't last" as he accused "both political parties and their donors" of colluding to shut down conversation.
Carlson accused "the people in charge" of being "hysterical and aggressive," and afraid. "When honest people say what's true, calmly and without embarrassment, they become powerful," Carlson added.
"At the same time, the liars, who have been trying to silence them, shrink and they become weaker. That's the iron law of the universe. True things prevail. Where can you still find Americans saying true things? There aren't many places left, but there are some. And that's enough. As long as you can hear the words, there is hope. See you soon."
— Excerpt from Tucker Carlson's video
Between the lines: Although a source familiar with the situation told Axios' Sara Fischer that the firing was not part of the settlement agreement with Dominion, a slew of material was uncovered during pre-trial discovery that implicated Carlson.
Flashback... Legal filings: Tucker Carlson said of Trump, "I hate him passionately"
Editor's note: This article has been updated with additional details throughout.
Go deeper