Inside the GOP maneuvering to pass something on the debt ceiling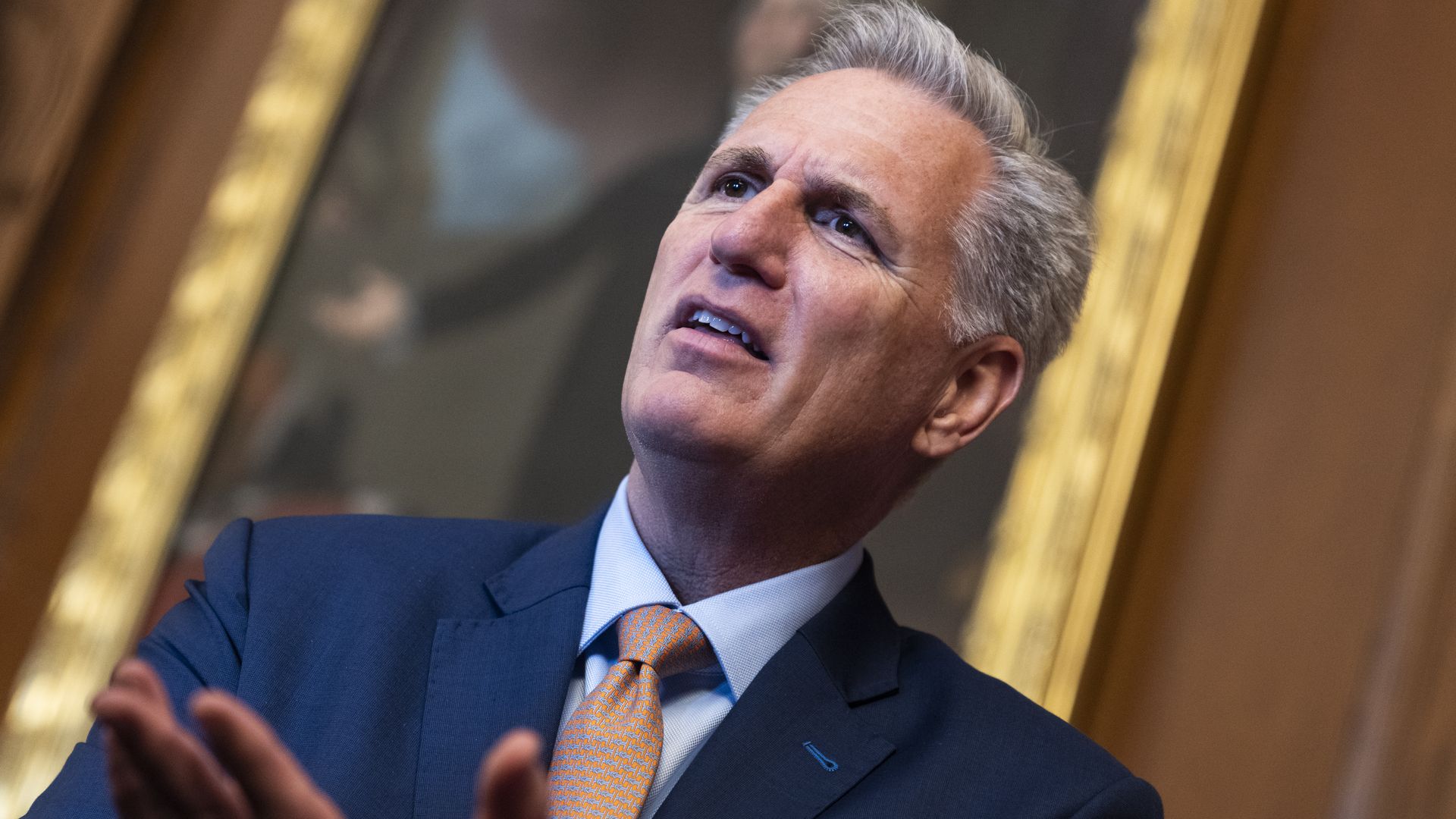 House Republican leadership is coming to grips with needing to revise its debt ceiling bill to get through its own caucus, senior GOP sources tell Axios.
Why it matters: This is Kevin McCarthy's first real legislative challenge as speaker. Failure to get a deal that raises the government's debt ceiling means catastrophic default on the national debt.
Behind the scenes: "It'll have to be tweaked, no chance for this bill to stay the same," a senior GOP source told Axios.
"As far as we're concerned, this is already a done deal," another GOP lawmaker said. "But you know, never say never."
Zoom in: House leadership knows it's risky to agree to change anything in the package, which could lead to a series of fresh demands.
Many House Republicans see themselves as free agents — and not terribly afraid of the speaker — sensing his thin majority leaves him without much leverage.
But a few sticking points — such as the plan opposed by Midwestern Republicans to cut ethanol and biodiesel tax credits — might be tough enough to force revisions, according to leadership sources.
Top Republicans are reassuring concerned members that the goal is to get to the negotiating table with Biden, and to not stress the specifics just yet.
Between the lines: Leadership sources expect the bill's call for a one-year extension to get extended beyond the 2024 elections during negotiations.
Biden's "not gonna want to take a vote ... right before his reelection," a senior House Republican told Axios.
The bottom line: Biden has already started to attack Republicans based on the proposal.
"They'd rather threaten a default on the U.S. economy ... than get rid of $30 billion in taxpayer subsidies to an oil industry that made $200 billion last year," he said on Friday — referencing the proposed cuts to green energy tax credits.
Go deeper