Inside Biden's push to keep tech secrets from China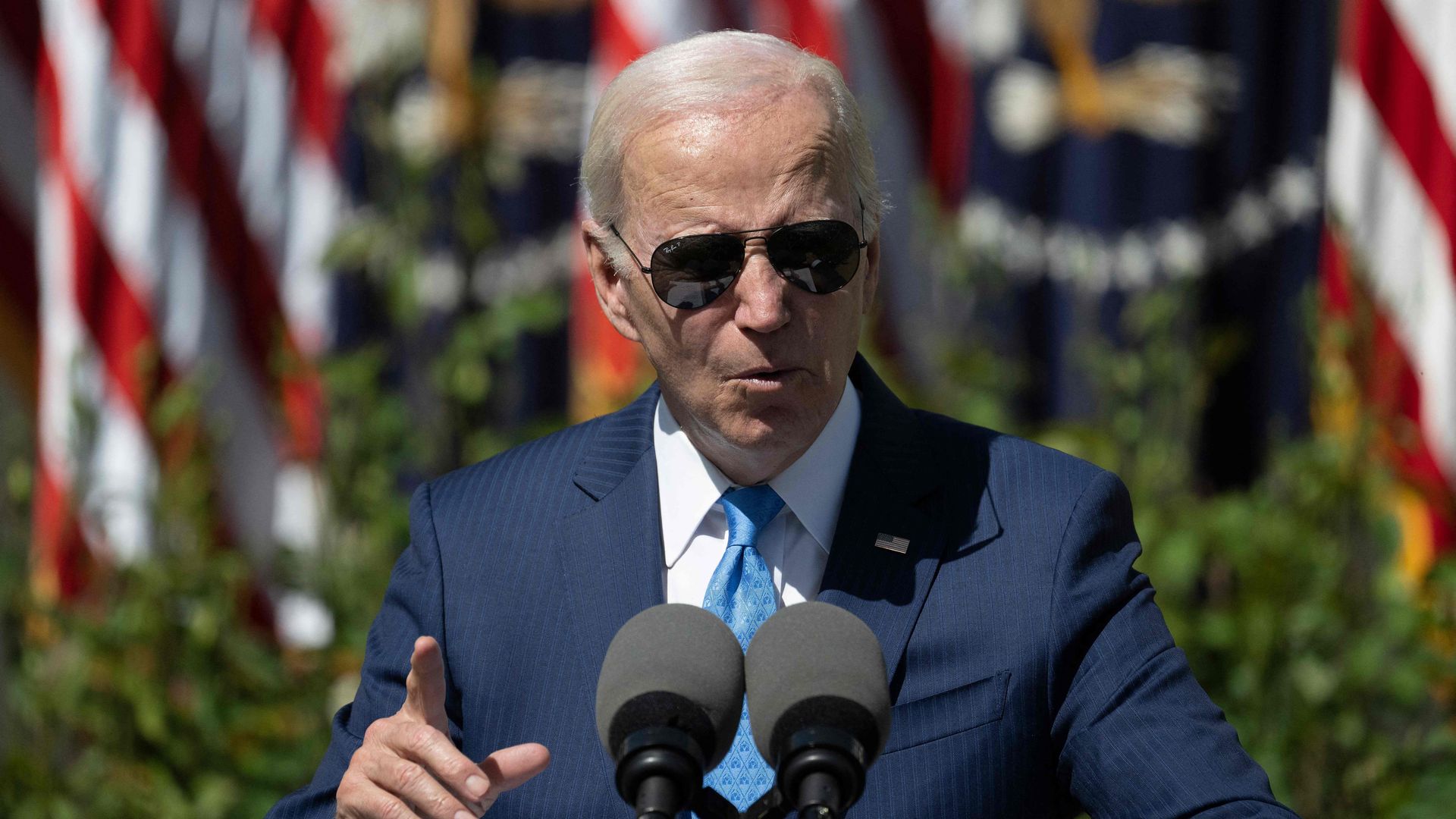 The Biden administration is ramping up its work with the G7 to prevent leaks of sensitive technology to China — and discussing how to keep investments from the U.S. and its allies from funding China's defense industry, officials say.
Why it matters: U.S. officials want to safeguard a narrow set of industries crucial to national security and a high-tech military, including quantum mechanics, artificial intelligence and semiconductors.
But top officials acknowledge they need to work with the G7 and other European allies to protect the technologies of today — and tomorrow.
Driving the news: G7 countries' representatives — who hash out much of a summit's agenda before the leaders arrive — are gathering in Japan this weekend, and discussions on how to curb technology to China will be on the agenda, according to officials.
President Biden will travel to Hiroshima, Japan, for the G7 leaders' summit, which opens May 19.
A highly anticipated executive order from Biden on outbound investment restrictions could come as soon as the G7.
"Small yard, high fence," is how National Security Advisor Jake Sullivan described the general approach in a speech last October.
The big picture: After Congress made noises about placing its own restrictions on investments last year, the Biden administration has been working on an executive order to make a first attempt to stem the flow of private money to certain technologies in China.
As officials work to refine the order, they have been consulting with think tanks, industry groups, and major Wall Street and Silicon Valley investors.
Flashback: Last October, Biden imposed expansive restrictions on the kind of semiconductor technology and equipment that can be shared with China. One analyst described the new policy as "strangling with an intent to kill."
What we're watching: After Biden met with European Union President Ursula von der Leyen in March, they issued a joint statement that reflected progress on the outbound investment issue.
"We have a common interest in preventing our companies' capital, expertise, and knowledge from fueling technological advances that will enhance the military and intelligence capabilities of our strategic rivals, including through outbound investment," the leaders said.
Officials saw that statement as validating the administration's multi-lateral approach toward preventing sensitive technology from finding its way into China.
Be smart: An executive order by the U.S. is a first stop, but the administration also wants to ensure that the yard they're protecting with a high fence doesn't have any backdoors.
Go deeper