How Bud Light became a microcosm of America in 2023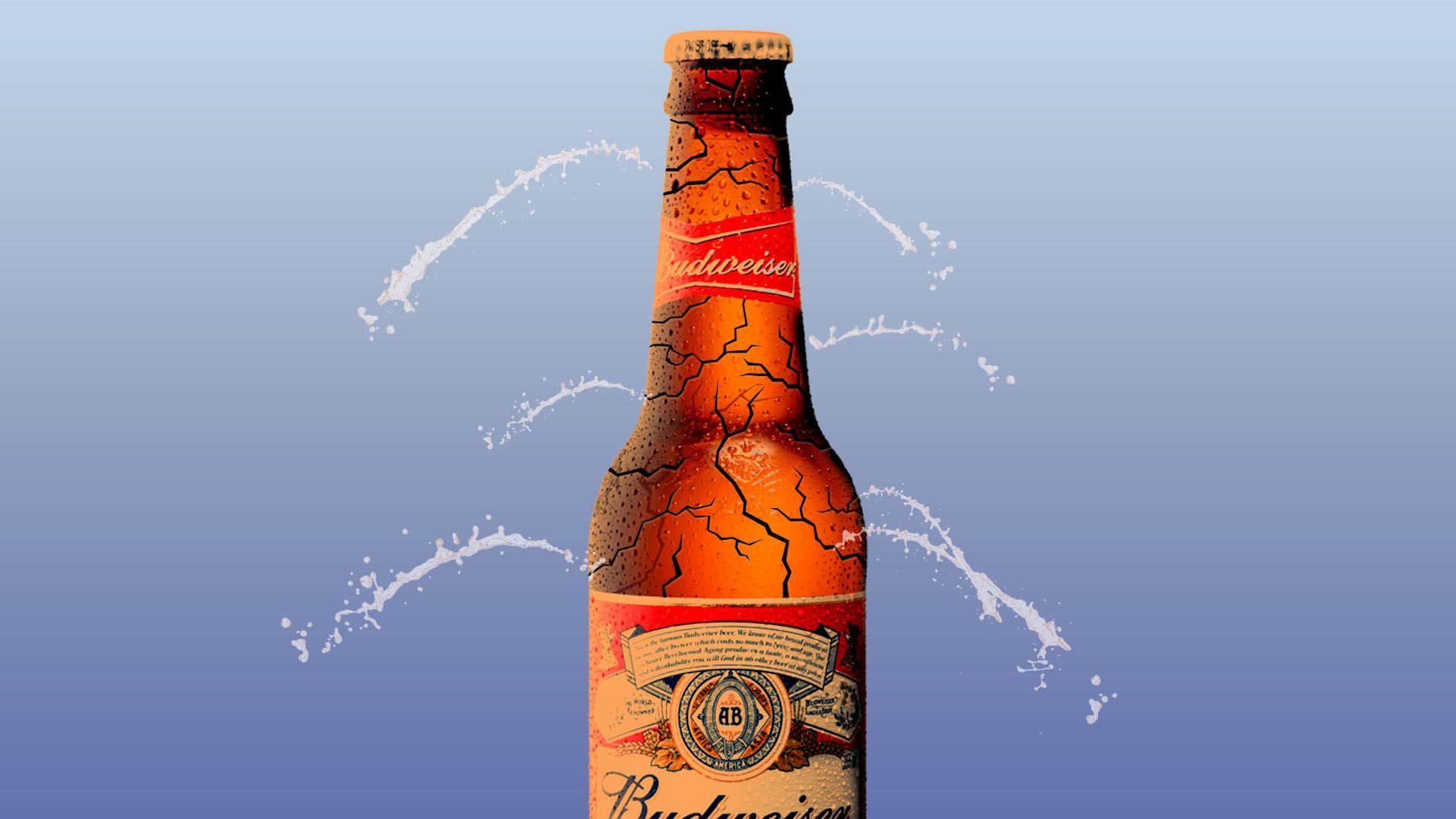 Few events capture so perfectly the cultural, political and social toxicity of America as the Great Bud Light Debacle of 2023.
Why it matters: One transgender social-media influencer, Dylan Mulvaney, radically changed beer sales and stock prices — literally overnight — after a conservative backlash spread, bar to bar.
Catch up quick: On April 1, Bud Light sent Mulvaney an influencer package — a glorified swag bag — to celebrate the one-year mark of her coming out as trans.
That set conservative, anti-trans pockets of social media on fire — and left Republicans scrambling to protect a big donor from attacks by the right.
The fallout: Anheuser-Busch InBev shares momentarily dropped by 5%, leading to a loss of over $6 billion in market value.
What this captures:
The inflamed politics around transgender rights.
The lack of perspective or grace from vocal transgender opponents.
The speed of viral vitriol.
The speed of efforts to capitalize off viral vitriol.
The unpreparedness of companies to respond to social-media uprisings.
Context: Anheuser-Busch and its employees overwhelmingly support Republicans through donations.
Between the lines: Remember the power imbalance. Trans issues are talked about a lot now. But trans people remain a small, largely marginalized group.
The big picture: For trans people, political issues are a matter of life and death. Across the country, bills are being debated and passed that take away their rights to access health care.
Go deeper