America is not ready for retirement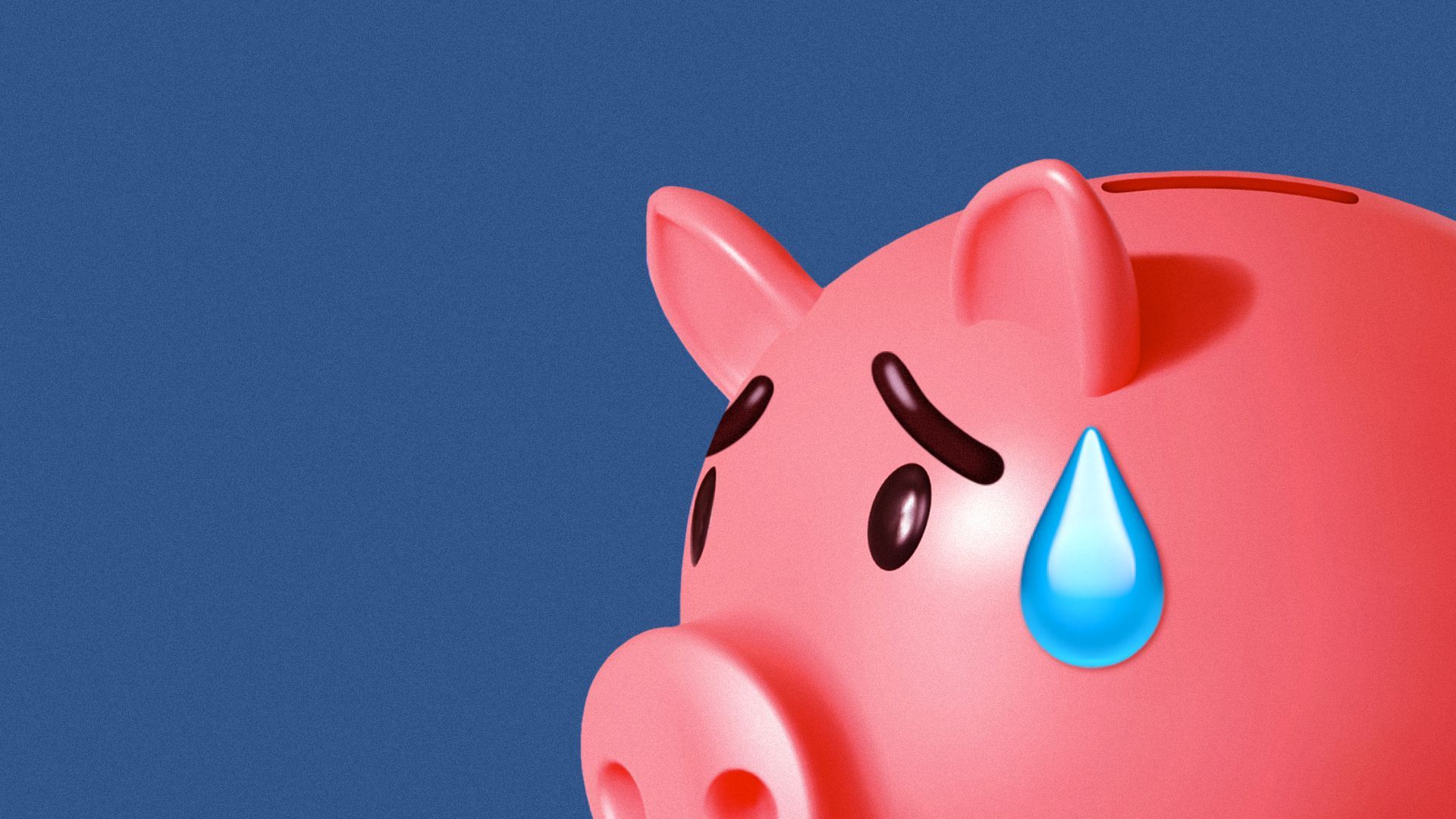 After a tumultuous year in the markets, America's preparedness for retirement has gotten shakier.
By the numbers: More than half — 52% — of Americans are not on track to comfortably pay for their retirement, according to a new report from Fidelity, the nation's largest provider of 401(k) plans.
401(k) accounts lost 23% of their value last year, compared with 2021, per another recent Fidelity report.
And 55% of those between the ages of 18 and 35 have put retirement planning and saving on hold, Fidelity notes.
Between the lines: "Roughly half the workforce, we're talking 50 plus million people, work for an employer that doesn't offer a retirement plan," said David John, a senior policy adviser at AARP. That could mean a small business or gig work.
And Millennials and Gen X-ers are far less likely to have traditional pensions than their Boomer counterparts, John said.
What to watch: Gen Z is more prepared for the future than previous generations, said Rita Assaf, vice president of retirement at Fidelity. Gen Z-ers' creation of new IRA savings accounts was up 30% in 2022, compared to 2021.
The bottom line: Retirement preparedness among young people, especially Millennials, isn't where it should be, Assaf notes. "The good news is they still have time."
Go deeper