Pharma condemns Texas abortion drug ruling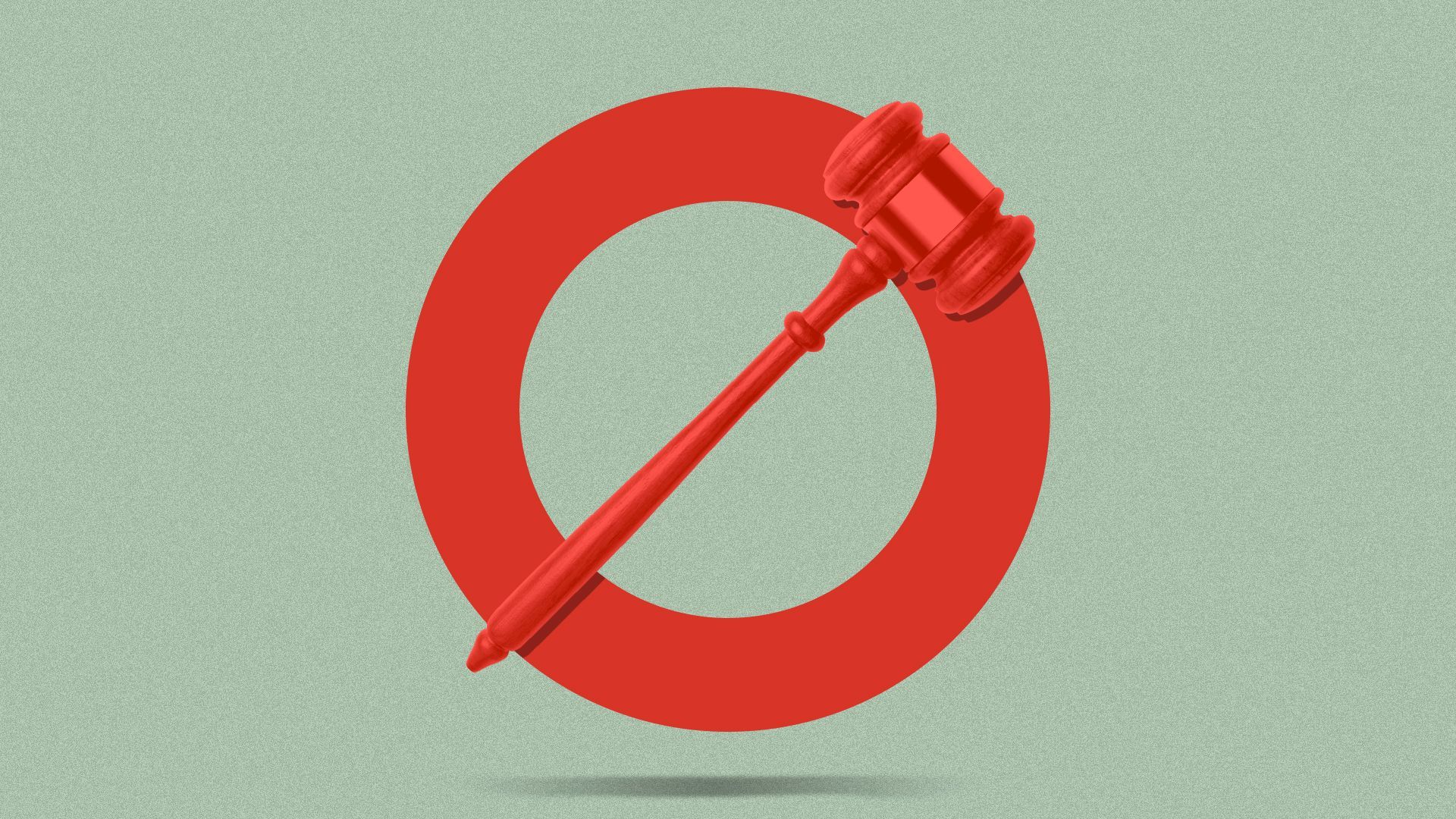 Drug and biotech companies are coming to the defense of the Food and Drug Administration and assailing a Texas court's ruling on abortion pills, saying it sets a dangerous precedent for undermining federal drug approvals.
Why it matters: If the ruling is upheld, FDA decisions could be stayed by individual judges, injecting chaos into the regulatory process and creating new potential liabilities for manufacturers.
U.S. District Court Judge Matthew Kacsmaryk, among other things, found doctors had standing to legally challenge the FDA's approval of the abortion drug mifepristone, because they had to treat patients who'd had ill effects from taking it.
The industry says adding such uncertainty to the already risky work of developing drugs could chill investment in new cures.
The fates of the FDA and the companies it regulates have long been intertwined. The industry funded more than $1 billion of the agency's drug division budget in 2021 through user fees that help pay for product evaluations, per the New York Times.
Some drugmakers have also benefitted from the FDA's expedited approval process that lets manufacturers start selling pricey drugs based on preliminary evidence they work.
What they are saying: "Judicial activism will not stop here," a group of more than 250 drug industry leaders, including Pfizer CEO Albert Bourla, as well as other drug company and biotech execs and investors wrote in a letter on Monday. "If courts can overturn drug approvals without regard for science or evidence ... any medicine is at risk for the same outcome as mifepristone."
"For a court to invalidate the approval of a drug that was reviewed and approved more than two decades ago is without precedent," BIO interim president and CEO, Rachel King, said in a statement. "As legal scholars have noted, the courts do not have the medical expertise to make these types of scientific determinations."
Industry watchers have raised concerns over contraceptives and vaccines, in particular, becoming future targets of challenges if Kacsmaryk's ruling isn't stayed. But some have raised the specter of a more arbitrary process.
"You're talking about every kind of drug. You're talking about our vaccines. You're talking about insulin. You're talking about the new Alzheimer's drugs that may come on," HHS Secretary Xavier Becerra said on CNN. "If a judge decides to substitute his preference, his personal opinion, for that of scientists and medical professionals, which drug isn't subject to some kind of legal challenge?"
Catch up quick: The industry statements came hours before the Justice Department and a manufacturer of mifepristone appealed Kacsmaryk's ruling.
The FDA also asked a federal court in Washington state — which released a dueling opinion on Friday that would maintain the status quo on mifepristone — to clarify how it can move forward with that ruling if the Texas injunction prevails.
The matter is expected to end up at the Supreme Court.
Between the lines: Drug companies frequently clash with regulators who oversees the industry over manufacturing and safety standards.
But drug companies mostly want a predictable regulatory process for evaluating products that can take years and millions of dollars to develop.
Zoom in: While the GOP has largely remained silent on the ruling by a Trump-appointed judge, South Carolina Republican Nancy Mace joined New York Democrat Alexandria Ocasio-Cortez in calling for the FDA to "ignore" the Texas judge's decision.
Biden administration officials have already dismissed that idea.
"As dangerous a precedent it sets for a court to disregard FDA's expert judgment regarding a drug's safety and efficacy, it would also set a dangerous precedent for the Administration to disregard a binding decision," tweeted Kamara Jones, HHS' acting assistant secretary for public affairs.
What we're watching: In recent campaign cycles, the drug industry has favored Republicans, per KHN. That dynamic could change if Democrats take up the mantle and steer efforts to legislatively prop up FDA's authority and maintain the status quo.
Go deeper