Why Zambia's debt restructuring is a critical test for China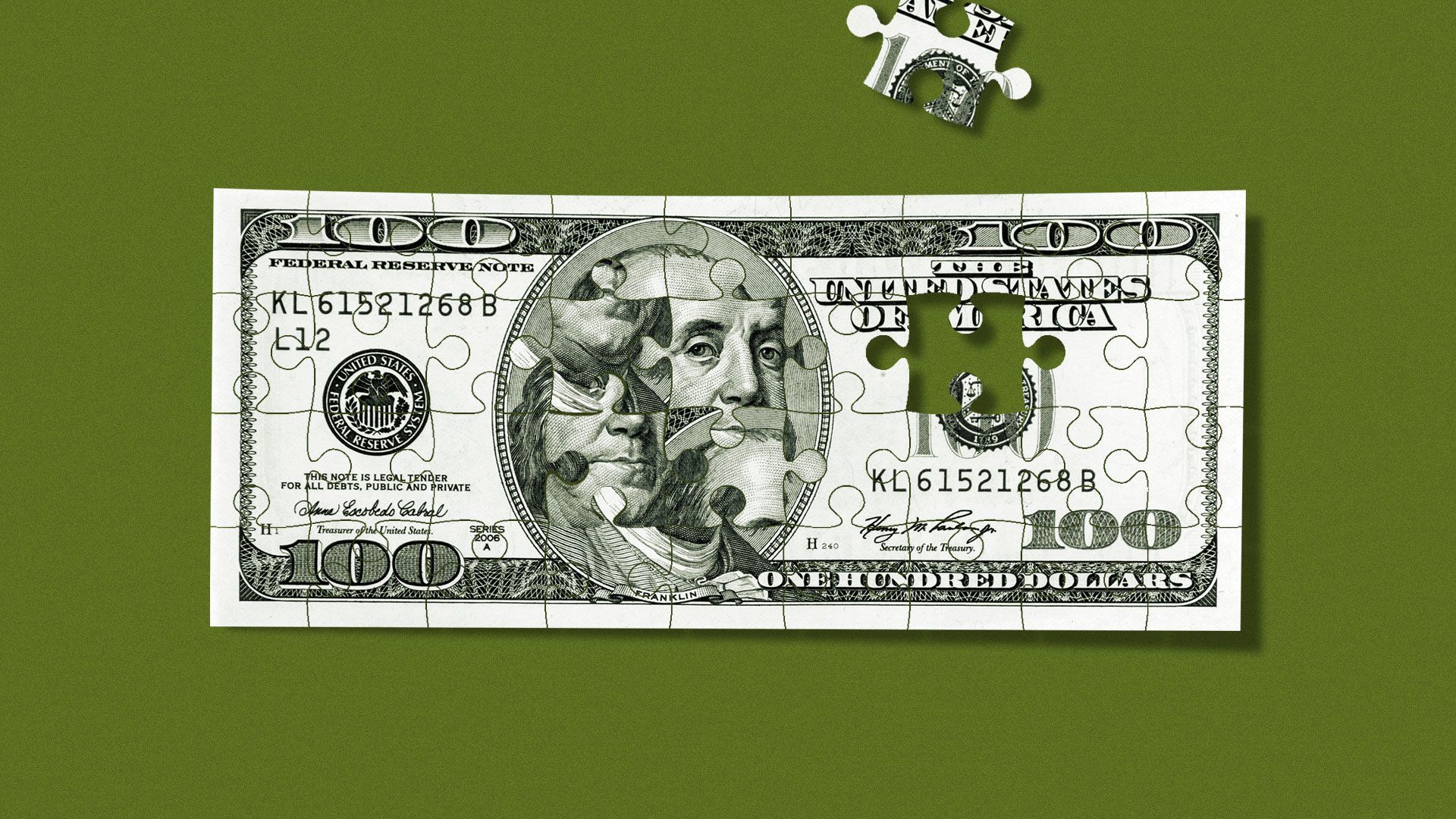 During COVID, China agreed to a plan to help poor countries that could no longer repay their debts. Now, pressure is building on Beijing to keep its word.
Driving the news: At this week's big meetings of the International Monetary Fund and World Bank in Washington, analysts, investors and governments are looking for progress on stalled talks under the G20's "Common Framework" — a relatively new roadmap for creditors to work out the debt defaults of a growing group of lower-income nations.
What they're saying: "Criticism of China's foot-dragging on Common Framework issues will be the talk of the town this week," sovereign debt restructuring veteran Lee Buchheit tells Axios.
Why it matters: China has emerged as a top source of capital for low-income economies in recent years — a venture that's helped expand its global influence.
Yes, but: That now means China has a major role to play as debtor nations restructure — essentially it needs to agree to take some losses on loans that some of these countries are no longer able to repay.
So far, China has shown little indication it's willing to accept such losses, leaving countries like Zambia, Ghana and Ethiopia — and millions of people — in economic limbo.
Flashback: The COVID crisis was especially painful for poorer countries, which were rocked by a collapse in currency values and commodities prices that made many of their debts difficult to repay.
To deal with the growing defaults, the G20 group of nations created something called the Common Framework in late 2020.
The idea of the framework was to bring newer, less-experienced creditors like China to the table with the traditional group of creditor nations — known as the Paris Club — to negotiate restructuring plans with defaulters.
Typically, such negotiations involve forgiving enough debt that a country could get back on its feet — with all the various creditors sharing the burden of losses.
But the Common Framework has been ineffective so far, in part because of China's failure to provide any meaningful debt relief, says Martin Mühleisen, a senior fellow at the Atlantic Council and formerly an IMF director.
Case in point: Zambia.
It defaulted on its debt over two years ago — and IMF chief Kristalina Georgieva has repeatedly called out China, the biggest holder of its external debt, for refusing to play ball in negotiations.
"China has been very slow to recognize that multilateral debt restructuring requires China to play by the rules that are already established," she told Bloomberg Television on Thursday. "Now is the time for China to demonstrate that."
The latest: The IMF just released a statement saying that for Zambia to access its next installment of IMF program funds, it "needs official creditors to move forward and reach agreement on a debt treatment in line with the financing assurances they provided in July 2022."
Translation: China needs to agree to provide debt relief over the next few weeks, or it will "get the blame for Zambia not moving forward," Mühleisen says.
"That would look bad for all sides and will damage China's standing with the Fund," he adds.
What we're watching: So far, China continues to insist that it wants to be "constructive" in these talks — but at this point, global leaders are looking for more concrete commitments, Buchheit says.
Go deeper