How a dead pro basketball league is electrifying truck stops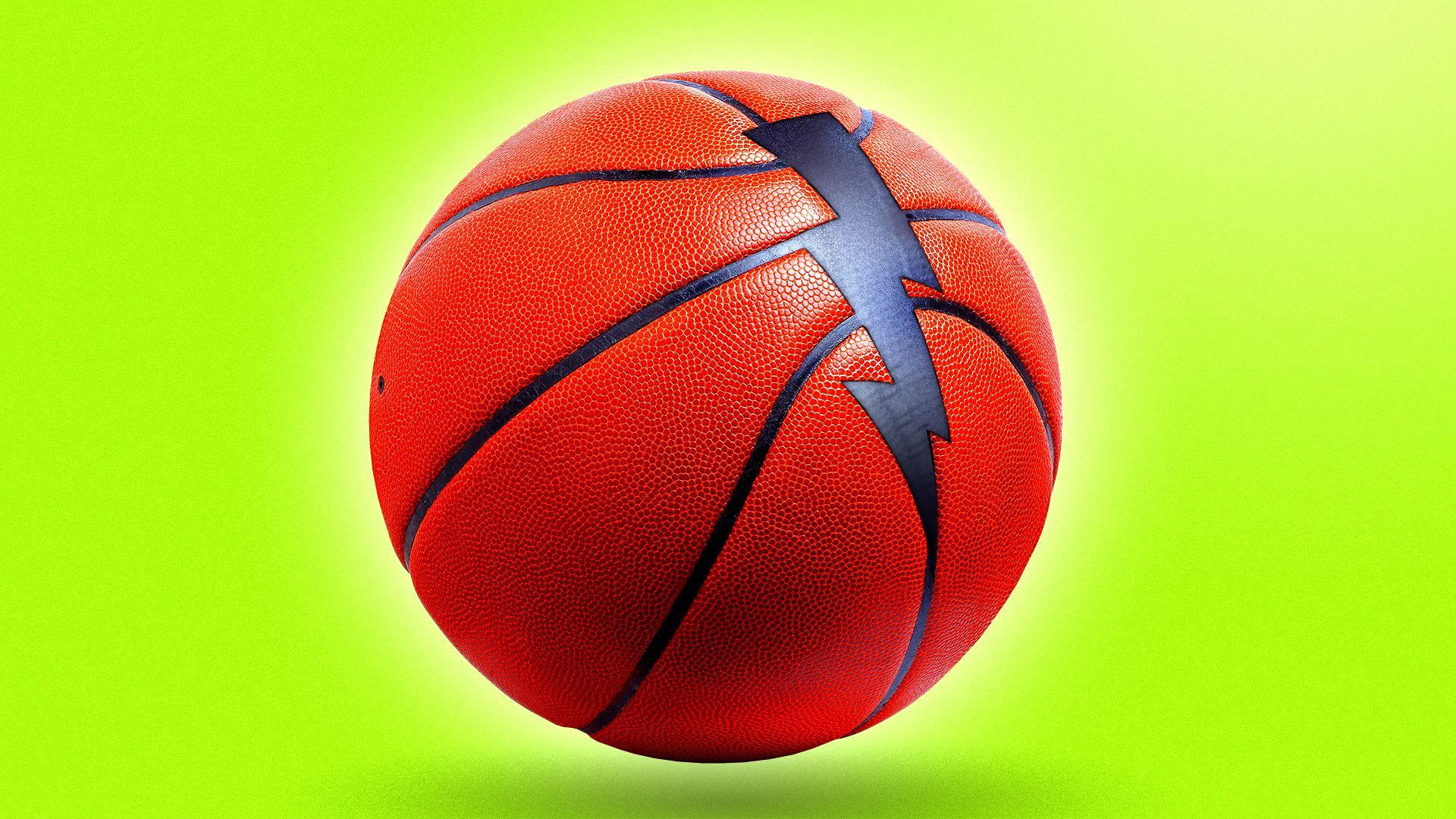 A truck stop electrification company and a defunct pro basketball league have nothing in common, except that they just merged.
Driving the news: Shorepower, an Oregon-based firm founded in 2004, has gone public via a reverse merger with the United States Basketball League, which operated between 1985 and 2008.
Background: Other than having a few recognizable NBA names like Manute Bol and Hot Rod Williams — and, of course, the three-time champion Atlantic City Seagulls — the USBL was best known for offering public stock in 1996.
When the league went under, its shares kept trading on the pink sheets. Their all-time closing high was $1.00, on Oct. 20, 2021.
It announced the Shorepower merger plans to zero fanfare last November, at which point the USBL reported $271,000 in total assets (about half of which was cash).
This is basically like a SPAC merger, but without the SPAC.
What they're saying: "We got our start in truck stop electrification," says Shorepower president and CEO Jeff Kim. "Generally at an RV park, no one's running their engines. You go to a truck stop, the majority of them are running the engine simply to keep comfortable [and] they consume about a gallon of diesel fuel per hour."
Also worth noting that truck idling creates fume clouds and particulate matter that drivers can inhale.
Look ahead: Shorepower, which previously raised around $16 million (mostly via grants), plans to use the merger proceeds to upgrade stations at its 60 or so locations, plus expand its network of conventional EV chargers.
The bottom line: This is hardly the first reverse merger with the shell of a dead company, but such deals became less popular than their SPAC cousins. Perhaps a revival is at hand, given SPAC market struggles, but this pairing may remain the strangest.
Go deeper