What an International Court of Justice climate ruling could do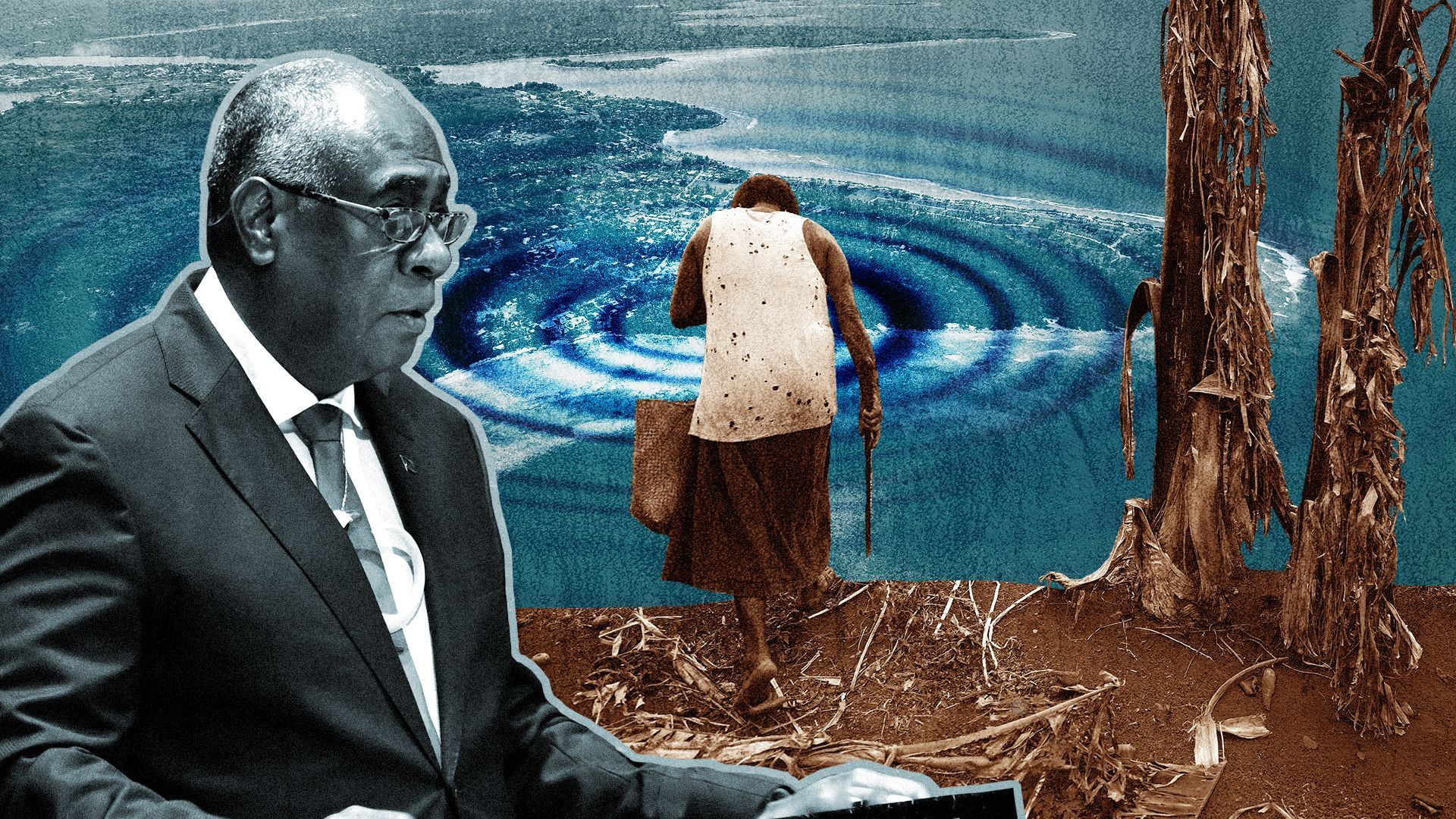 In 2011, the Marshall Islands and Palau sought to put a climate case before the International Court of Justice in The Hague. It failed to gain enough traction.
Why it matters: On Wednesday, the UN General Assembly took the extraordinary step of adopting, by consensus, a resolution that would do just that. It's asking the court for an advisory opinion laying out what countries' obligations are to protect the climate in order to secure human rights.
The big picture: The climate and emissions trends that have occurred since that earlier effort are key to understanding why this succeeded where the previous one failed, and the potential implications of an ICJ ruling on this issue.
This time, Vanuatu — another climate-vulnerable, Pacific island nation — championed the effort.
Since 2011, extreme weather events have battered the world, along with climate studies that have issued increasingly strident warnings that conditions will grow worse if greenhouse gas emissions are not reined in quickly and steeply.
The most recent warning, from the UN Intergovernmental Panel on Climate Change, came just last week.
Though countries came together to adopt the Paris Agreement in 2015, emissions have kept rising. The world threatens to bust through the temperature guardrails it established.
Between the lines: The implications of a likely ICJ advisory opinion are potentially vast and difficult to foresee but vary widely by country and legal venue, experts tell Axios.
Michael Gerrard, a climate law professor at Columbia University who advised proponents of the 2011 ICJ push, said the biggest impacts won't be seen directly in U.S. courts.
Other countries could see more immediate fallout. Netherlands' highest court, for example, handed down a decision in 2019 requiring the government to enact stricter emissions targets, partly based on human rights protections.
Gerrard said the significance of any ruling, though nonbinding for countries, would be "the most authoritative statement in international law on the topics of climate change and human rights."
He said the ICJ could also strengthen the negotiating positions of climate-vulnerable countries in UN climate talks.
Yes, but: While the advisory opinion could have broad ripple effects, it may not come out for a couple of years — after countries have set new emissions targets for 2030 and beyond.
It also would not compel countries to take action, but could provide an incentive for action.
The intrigue: Sandra Nichols Thiam, a climate law specialist at the nonprofit Environmental Law Institute, said the UNGA's action Wednesday is "momentous in and of itself."
She said it could come into play in discussions of U.S. climate cases.
More broadly, she said the ICJ could establish the contours of a country's obligation to control its emissions and the potential liability it might face for causing climate change impacts and failing to meet emissions commitments.
The bottom line: Vanuatu's victory in the UNGA on Wednesday won't be limited just to the Pacific islands.
Go deeper