CVS Health expands to the home with $8B Signify Health deal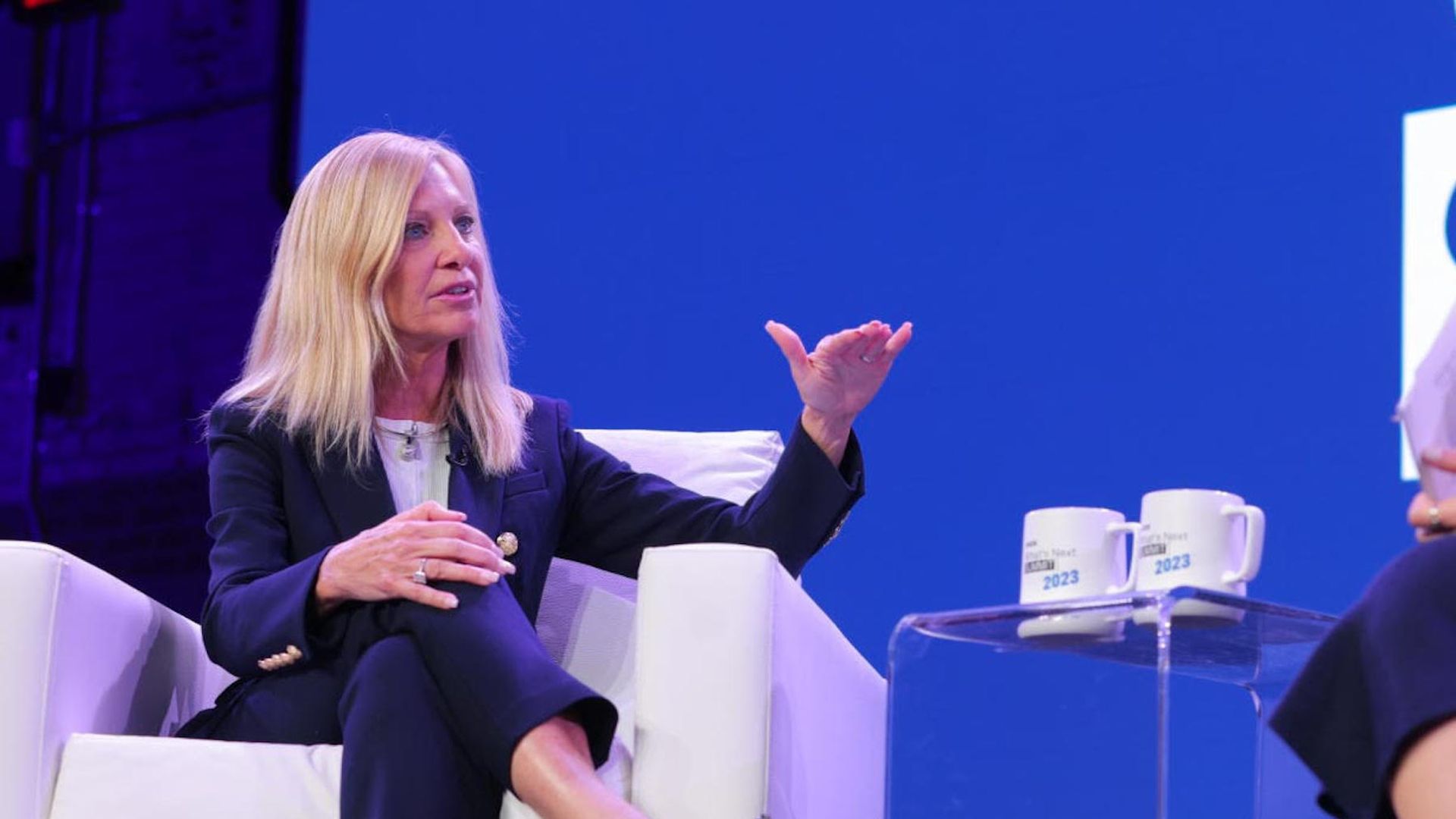 With its $8 billion acquisition of medical services provider Signify Health in the books, CVS Health is expanding its footprint into home health, CEO Karen Lynch said Wednesday at Axios' What's Next Summit.
Why it matters: CVS is among the retail giants in an arms race to add capabilities like primary care or telehealth across the health care continuum. It's vying with Amazon, Walmart, Dollar General and Walgreens, among others.
The pharmacy giant already owns Aetna, pharmacy benefit manager CVS-Caremark and health care service brands MinuteClinic and HealthHUB.
In January, CVS Health announced a plan to buy Oak Street Health, a primary care group focused on Medicare patients, for $10.5 billion.
What they're saying: "If you think about what's happening in health care today, people are accessing health care in various ways," Lynch told Axios' Hope King.
"They're accessing it in the home. That's why Signify. We've seen primary care as an underutilized health care service. That's part of why we're extending into primary care with Oak Street. Technology is really the enabler."
Between the lines: Signify Health uses technology to support in-home care and service coordination for employers, physician groups, health systems and health plans. It has about 10,000 providers across all 50 states, Lynch said.
"One of the things they are able to see is what is going on in the home," Lynch said. That includes visibility of what kinds of foods patients stock in their refrigerators or whether there are household hazards that could increase the risk of a fall.
"How do we use the assets of CVS Health to make sure that they're taking the right meds? We can do pharmacy reconciliations," she said. "If they need follow-up care, we can recommend they go to a Minute Clinic. We can recommend if they need specialty infusions, we can bring our nurses in. If you think about our asset as a company, we can really improve their access and quality of care."
Be smart: CVS Health has its work cut out as it integrates Signify and Oak Street Health while tending to its other business segments, some of which are affected by declining COVID business, Evercore ISI analyst Elizabeth Anderson wrote in a note last month, noting the company has "lots of wood still to chop."
What to watch: Both the Signify deal and the Oak Street purchase are part of a focus on serving an aging population.
"If you look around the corner, there's a tsunami of aging Americans. There are more people today between the ages of 50 and 64 than there are in the Medicare population," Lynch said.
The bottom line: For a company that already owns one of the largest commercial health insurers and one of the largest PBMs, CVS is eyeing an even bigger piece of the demographic pie.
Go deeper