Many mass shooters acquire guns legally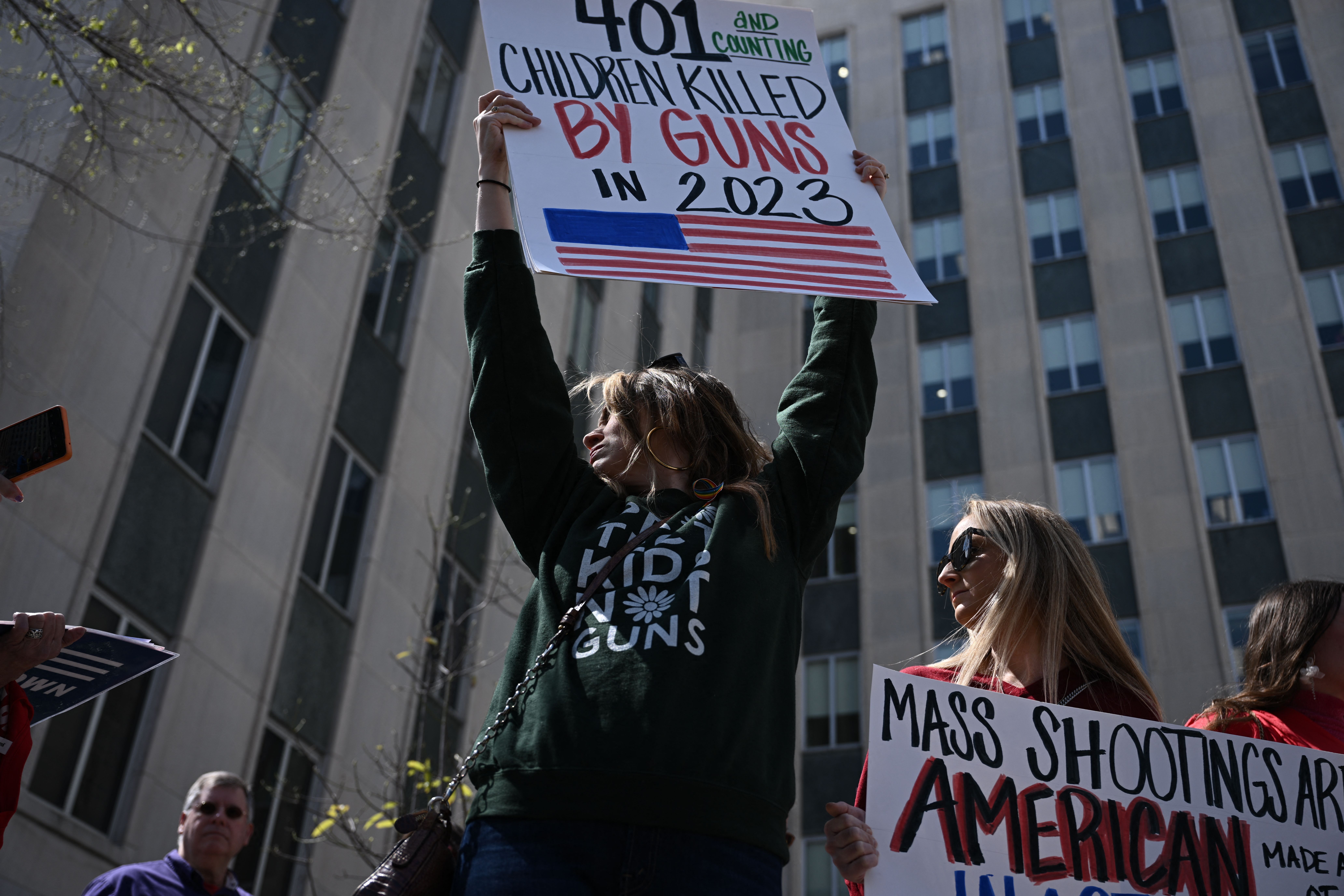 The suspected shooters in separate mass shootings in Nashville, Tennessee, and Louisville, Kentucky, both bought guns used in the attacks legally.
The big picture: From 1966 to 2019, 77% of mass shooters purchased at least some of the weapons used in the shootings legally, per data compiled by the National Institute of Justice, a research agency of the Department of Justice.
Many mass shootings in the U.S. after 2019 have also underscored the same reality.
Illegal purchases were made by just 13% of mass shooters, per the data, which also notes that 32.5% of mass shooting cases could not be confirmed.
More than 80% of the assailants responsible for K-12 shootings stole their guns from family members, per the National Institute of Justice.
President Biden after the shooting in Nashville called on Congress to pass a ban on assault weapons, a similar call in the wake of a tragedy, but one that is unlikely to pass the Republican-led House.
He said he had exhausted his options "to do on my own, anything about guns," but reiterated his plea for Congress to act.
"I can't do anything except plead with the Congress to act reasonably," he said.
Tennessee Rep. Tim Burchett (R) said that Congress does not have a role in preventing future mass shootings. "We're not going to fix it, criminals are going to be criminals," he said.
Driving the news: The suspected shooter who opened fire at the Covenant School, a few miles south of downtown Nashville, on March 27 was armed with two "assault-type guns" and a pistol, the police said.
Police said that the shooter legally bought seven firearms from five different local gun stores. The shooter hid the firearms around their parents' house.
"Three of those weapons were used yesterday during the horrific tragedy," police said.
In Louisville, Kentucky, the shooter accused of killing at least five people at a bank bought the weapon used in the massacre legally from a local dealership about a week before the attack, police said.
The shooting left eight others injured.
In Buffalo, New York, the 18-year old accused of a mass shooting at a supermarket last year is believed to have legally obtained an AR-15 style rifle from a federally licensed gun dealer in New York, he purchased a shotgun previously and he received a rifle as a gift, the Associated Press reports.
In Uvalde, Texas, the gunman legally bought two AR-style rifles just days before the massacre at Robb Elementary School last year, including one that he brought with him to the elementary school, per the Texas Tribune.
And in Parkland, Florida, the shooter at the massacre at Marjory Stoneman Douglas High School, where 17 people died, purchased the AR-15-style rifle used in the attack legally, authorities said.
Go deeper... Failed gun legislation is the norm after mass shootings
Go deeper