Sotheby's unsentimental new era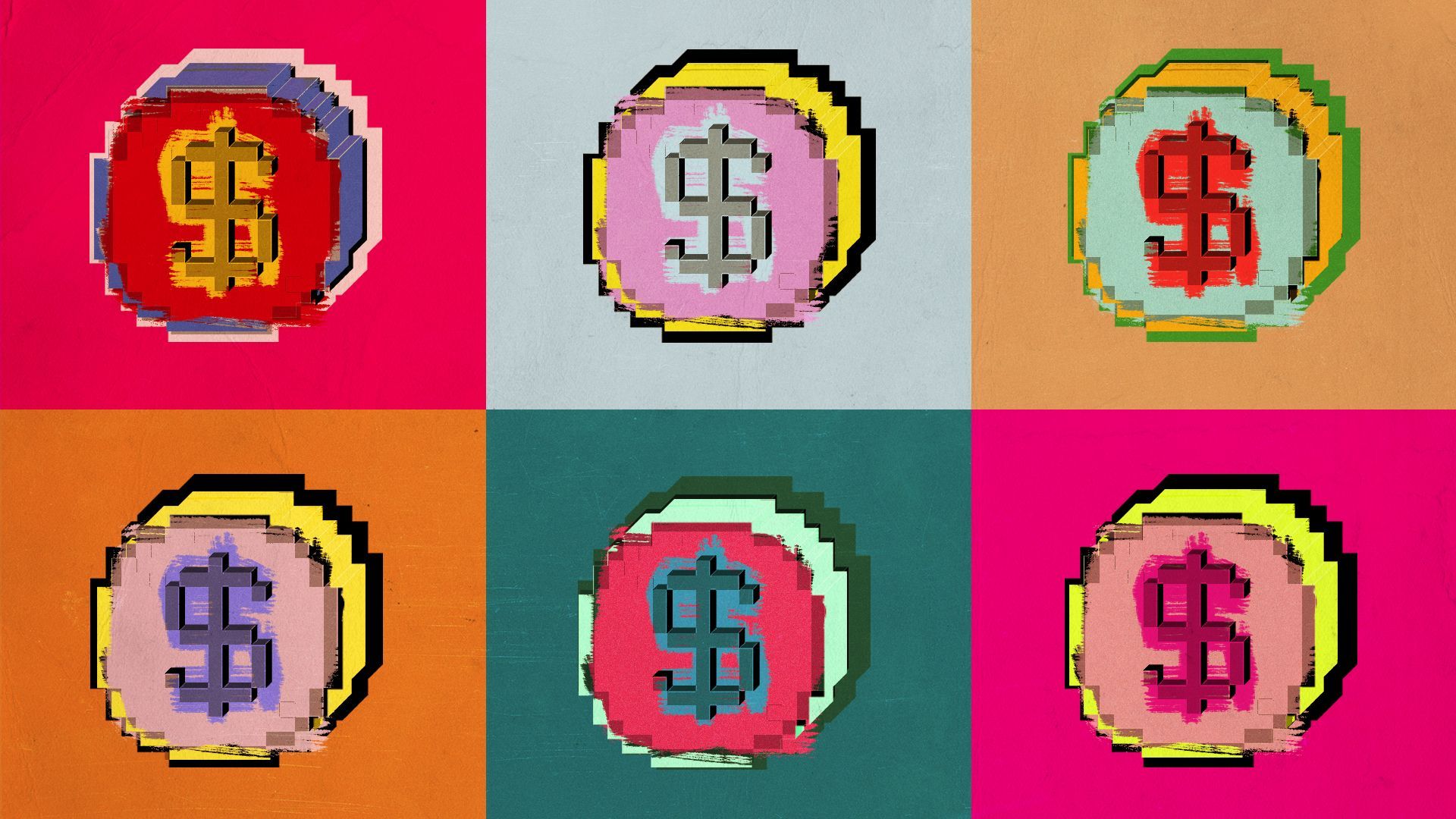 The art market is defined by the awkward combination of the financial with the ineffable — and the influence of the former over the latter has been growing consistently for decades.
Why it matters: By shopping around its art loans, Sotheby's is revealing the degree to which the genteel protocols of the past are no longer necessary, or even desired.
Driving the news: Bloomberg reported this month that auction house Sotheby's "is pitching investors a first of its kind: a securitization of personal loans to the wealthy secured on their art collections."
The big picture: Sotheby's has been pushing the envelope of art financialization since it was acquired by French billionaire Patrick Drahi in 2019.
Its Sotheby's Financial Services subsidiary is run by a former Blackstone executive who is loves to talk about how he's "building out a sophisticated funding framework."
How it works: Historically, art lending at places like Sotheby's was part of the suite of services that auction houses use to build up a close relationship with their best and biggest clients.
Rather than just helping collectors buy and sell, Sotheby's could be there for them when they needed liquidity, too — and all of that would in theory help the house nab any eventual sale mandate.
Be smart: The terms of art loans allow the lender to sell artworks at well below-market prices if an interest payment is missed and the loan counts as being in default. That can cause great unhappiness and even lawsuits from borrowers.
Between the lines: A Sotheby's relationship manager will naturally be inclined to err on the side of grace when it comes to late payments from a borrower. Such executives will want to preserve the relationship rather than ruin it by foreclosing on an artwork.
The buyer of a securitized loan, however, has no interest in the value of the relationship and will insist that Sotheby's treat the loan in a dispassionate and narrowly profit-maximizing manner.
The bottom line: That's exactly the unsentimental signal Drahi wants to send — not only to potential borrowers but even to Sotheby's own staff.
Go deeper: Artnet's Katya Kazakina published a great profile of Drahi in December. He has "no patience for diva behavior" or expensive rainmakers, per her piece; instead, he ultra-efficiently maximizes profits by adding new fees, changing financial terms, and extracting dividends from real-estate assets.
Go deeper