Rioter who stormed Pelosi's office sentenced to 3 years in prison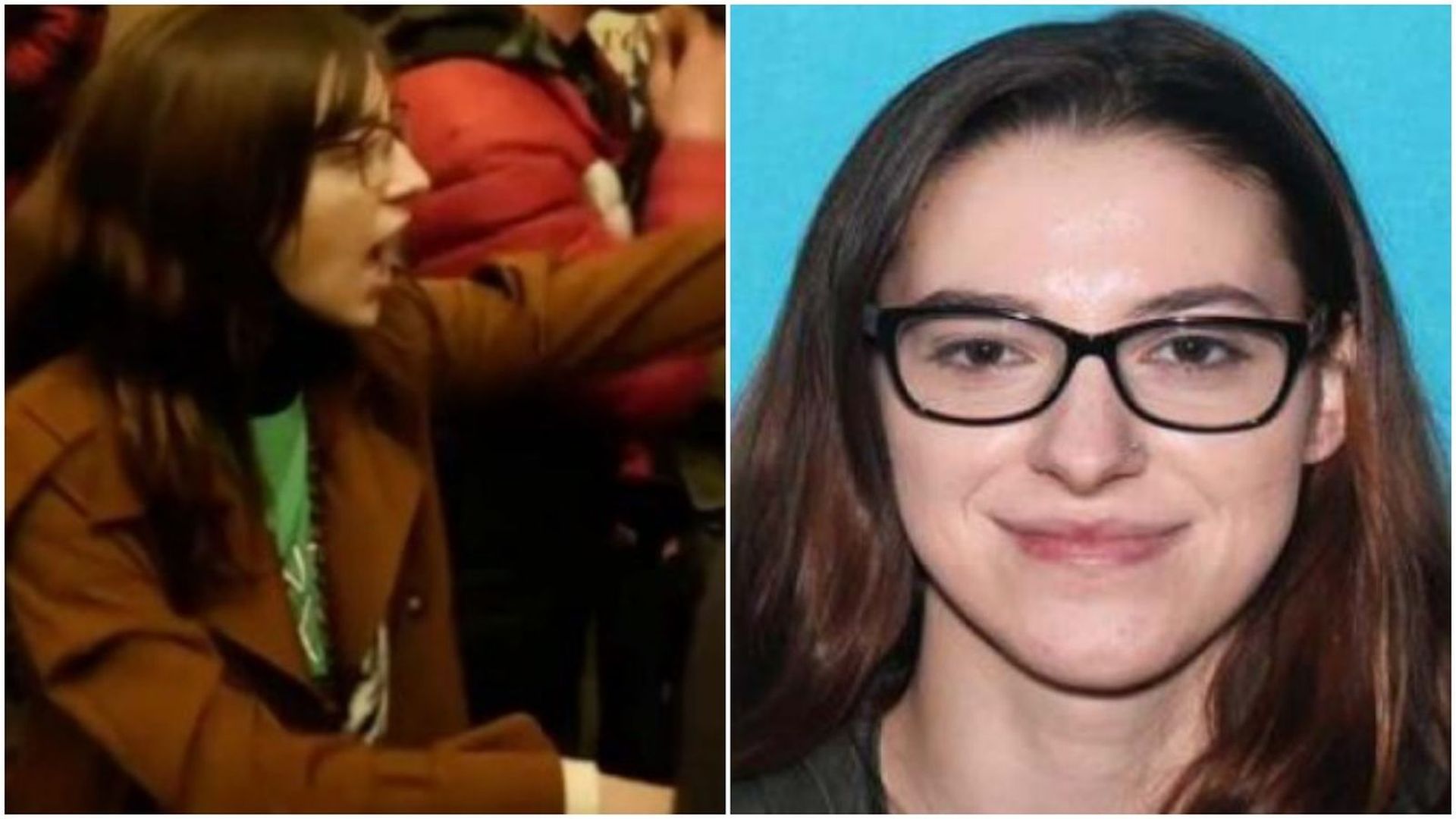 A Pennsylvania woman who was accused of helping rioters steal a laptop from then-Speaker Nancy Pelosi's office during the U.S. Capitol riot was sentenced on Thursday to 36 months in prison, the Department of Justice announced.
Driving the news: Riley June Williams, 23, of Harrisburg, was sentenced in Washington, D.C., for "interfering with law enforcement officers during a civil disorder, and resisting or impeding law enforcement officers, both felonies, as well as four related misdemeanor offenses," per a DOJ statement.
She was convicted of the offenses in November. The jury did not reach a verdict on two other charges — aiding in the theft of government property and obstruction of an official proceeding, according to the Justice Department.
Details: Williams had been accused of planning to help steal a laptop or hard drive from Pelosi's office on Jan. 6, 2021, and sending it to Russia, per a criminal complaint.
A person who claimed to be Williams' "former romantic partner" tipped off the FBI about her, claiming she planned to send the computer device to a friend in Russia, according to prosecutors' statement of facts.
The friend in Russia was allegedly planning to sell it to Russia's foreign intelligence service, the DOJ said.
Meanwhile, prosecutors alleged in June 2022 that she also boasted online about taking Pelosi's gavel, per the Philadelphia Inquirer.
Neither the laptop nor the gavel had been recovered, they noted at the time.
Zoom in: "While inside the building, Williams pushed other rioters to invade further, organized groups of them into a human battering ram to physically break through police lines, berated the police officers, directed a large group of rioters to lock arms to resist law enforcement efforts to clear them from the building," the DOJ said in its statement Thursday.
They said evidence showed she "encouraged another rioter to steal a laptop" from Pelosi's office and that "video captured Williams commanding another rioter to 'Take that f-----g laptop' and told him 'Dude, put on gloves!'" to avoid being identified.
"Williams took video, audio, and photo recordings of her activities, which she proudly shared on social media, bragging about her leadership role in the riot and participation in thefts from the Office of the Speaker," the Justice Department said.
She "destroyed evidence" following her Jan. 18, 2021, arrest and "deleted her social media and communication accounts, instructed others to delete messages and take down videos from the internet, reset her iPhone, switched cellular phones, and used advanced software to wipe her computer," the DOJ added.
What they're saying: Williams had "interest in and connection to" white nationalist Nick Fuentes and his group, according to court filings by her defense team, who were a term of imprisonment of one year and one day for their client.
They noted she's different to other rioters "particularly given her youth and that she is a female," but similar to others who had "no prior criminal record, that were caught up with the mob that day, acting on impulse and without thought to the consequences of their actions."
What's next: In addition to the prison term, U.S. District Court Judge Amy ordered 36 months of supervised release for Williams and that she pay $2,000 restitution.
Go deeper ... In photos: An hour-by-hour record of the Jan. 6 Capitol riot
Go deeper