Senate Republicans cool on House plans to question Manhattan DA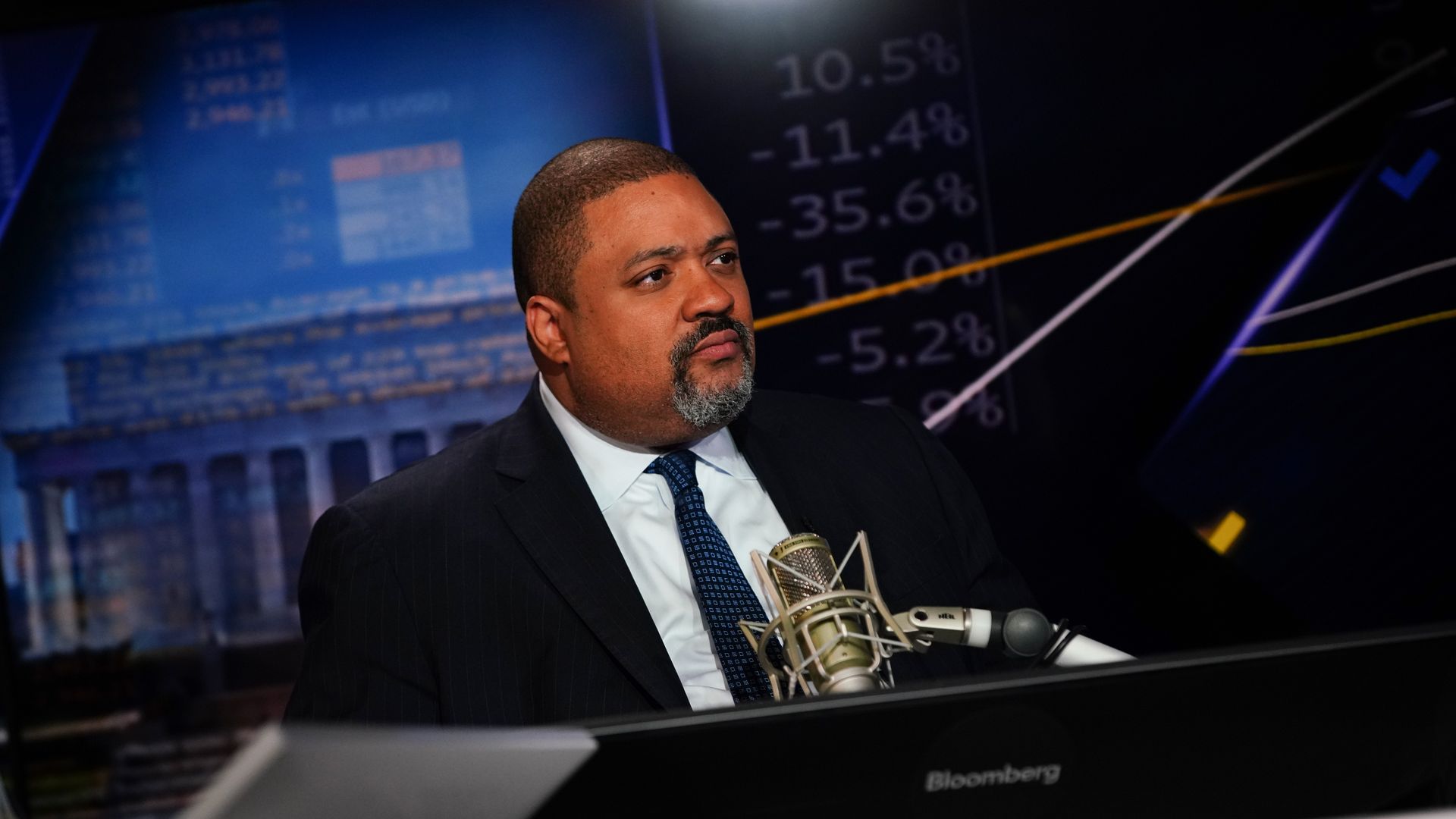 House Republicans want to question Manhattan District Attorney Alvin Bragg about his potential indictment of former President Trump — but Senate Republicans aren't so hot on the idea.
Why it matters: The move by House Republicans — perhaps their boldest effort yet to protect Trump — is drawing mixed reactions from their colleagues in the Senate, many of whom see serious risks in second-guessing how local prosecutors pursue cases.
Bragg has made clear that's how he sees it: "We will not be intimidated by attempts to undermine the judicial process," he said in a statement.
But even if the summons doesn't result in Bragg appearing before House members, the GOP's request could open the door to future Congresses using their considerable investigative powers to try to influence local prosecutorial decisions.
What they're saying: "I personally prefer to see them work on the agenda they ran on and that got them the majority" in the House, Sen. John Cornyn (R-Texas) told Axios.
"I think you've got to fall short of getting involved in the legal process," said Sen. Tom Tillis (R-N.C.), before adding, "I think there is a legitimate question to ask about why are we here."
"You want to know lots of facts before you set down that path," said Sen. Jerry Moran (R-Kan.).
Other senators voiced support for the House Republican effort:
"I'm glad the House is investigating the politicization of law enforcement, because Democrats have engaged in this practice for a long time," said Sen. Ted Cruz (R-Texas).
"He's an elected prosecutor," said Sen. Josh Hawley. "So my view is he can answer questions."
Sen. Rand Paul (R-Ky.) tweeted: "A Trump indictment would be a disgusting abuse of power. The DA should be put in jail."
The big picture: The House GOP's strategy is the latest Trump-era example of how government institutions and traditions are being challenged by highly partisan conflicts.
"Once this precedent is set, things get broken down," said Tom Davis, a former Republican House member from Virginia who cited the erosion of the Senate filibuster as one example of how quickly norms can evaporate.
"In modern times, Congress has stayed away from bringing local officials in for testimony," he said.
"But then you get a district attorney, out of nowhere, indicting a former president," he said. "That's also unprecedented."
Driving the news: Bragg has given no indication he'll comply with the GOP request, leaving Congress (mostly) at the mercy of President Biden's Justice Department to enforce a potential subpoena.
The House GOP could try to use a civil suit to compel Bragg's testimony, but that's a notoriously slow process.
Between the lines: In their letter to Bragg on Monday, House Judiciary Chair Jim Jordan (R-Ohio), Oversight Chair James Comer (R-Ky.) and House Administration Chair Bryan Steil (R-Wis.) were careful to couch their request with language about Congress' legitimate legislative functions.
Republicans argue that Congress has a clear interest in the issue, given federal funding for the Manhattan DA's office, their duty to ensure free federal elections and their interest that campaign finance laws are properly enforced, among other reasons.
The other side: Some Democrats say those claims are a bit thin to justify a demand that Bragg testify.
"It seems pretty clear what their real purpose is: Bragg should not prosecute," said Dave Rapallo, a law professor at Georgetown and former Democratic staff director for the House Oversight panel.
"Unprecedented may be the wrong word, but it would be very rare for Congress to try to do this, to hold a hearing with a state prosecutor during an ongoing investigation," he said.
The intrigue: There's a third option for Congress to compel Bragg's testimony, but it also would reflect how combative American politics has become.
Congress could declare "inherent contempt," which would involve the chamber's sergeant-at-arms arresting the recalcitrant witness.
When she was House speaker, Rep. Nancy Pelosi (D-Calif.) once suggested the House might imprison then-Treasury Secretary Steven Mnuchin for not handing over Trump's tax returns.
"Let me just say we do have a jail down in the basement of the Capitol," she said in 2019.
Go deeper