The next hot fast food menu item? Electric car charging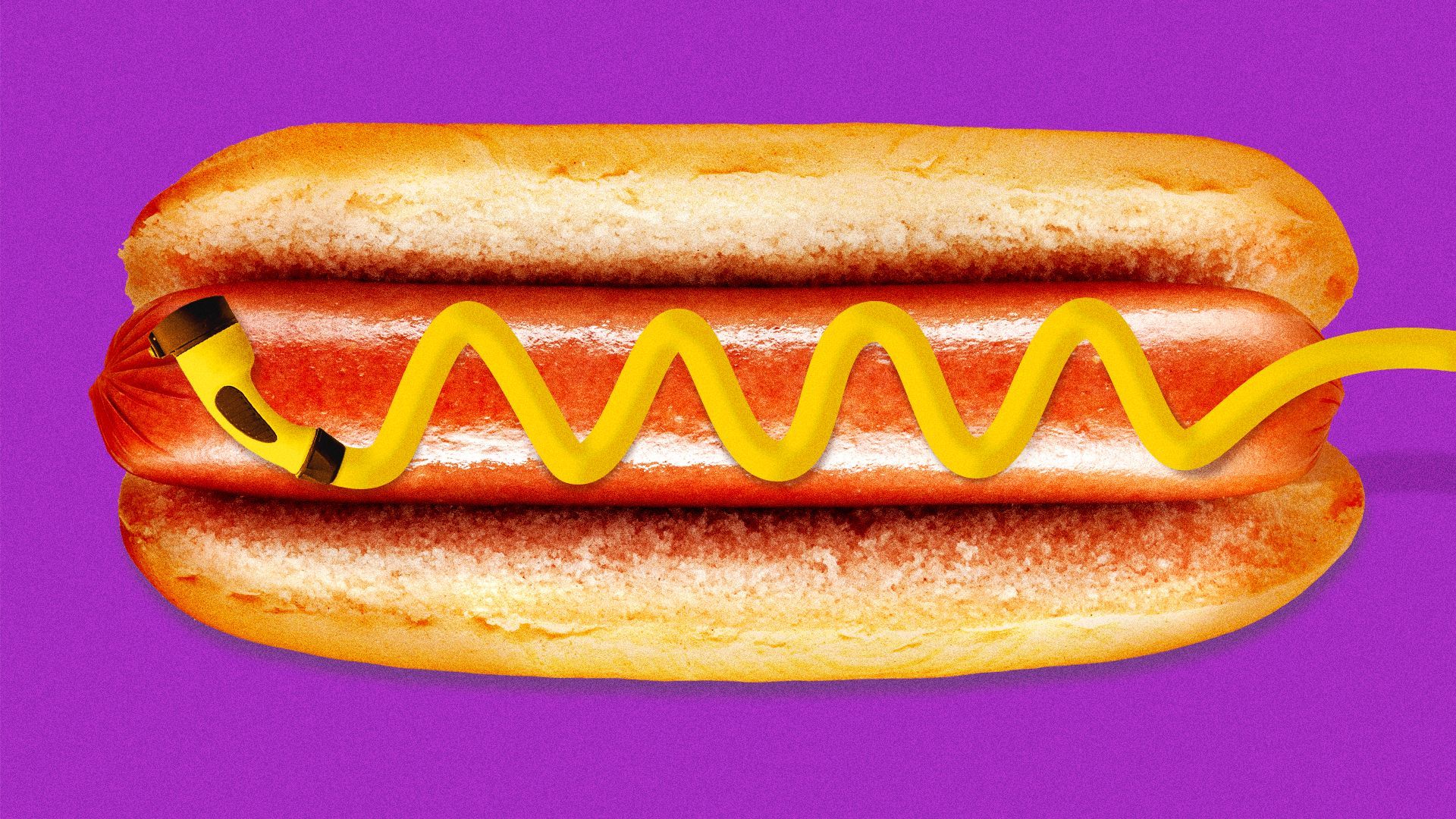 Several major fast food and convenience store chains have recently announced a big push into electric vehicle (EV) charging, a trend that could accelerate efforts to expand the country's embryonic charging infrastructure.
Why it matters: Automakers are finally getting serious about electrification — yet many would-be EV buyers want more assurance they'll be able to find chargers when they need them.
Driving the news: Convenience store chain 7-Eleven recently launched its own EV fast-charging network, called 7Charge.
The network has chargers across Florida, Texas, Colorado and California so far, with plans to expand into Canada as well. (The company didn't respond to Axios' question about how many chargers it has installed.)
Users will be charged based on the energy they consume or the time they spend charging, depending on local regulations.
7Charge is compatible with a wide array of EVs — even Teslas, though they'll need an adapter.
Catch up quick: Fast food giant Subway last month announced long-term plans to build car-charging "oases" replete with green spaces, playgrounds and more. (Electrify America, one of the foremost charging-specific companies, has similar ambitions.)
More immediately, Subway is working with franchise owners to install stand-alone fast-chargers at various locations.
One major Taco Bell franchisee, meanwhile, is rolling out EV chargers at more than 100 of its California restaurants, USA Today reports.
The intrigue: In a press release, 7-Eleven touted its potential to address the charging gap.
"7-Eleven will have the ability to grow its network to match consumer demand and make EV charging available to neighborhoods that have, until now, lacked access," reads the release.
Be smart: Stores that install EV chargers will likely make a decent buck on charging fees, just like gas stations take a cut when you fill up your tank.
And, even with the latest fast-charging technology, topping off an EV takes time — turning drivers into a captive audience for food, drinks and other goodies as they juice up their cars.
Those bonus sales could give stores an extra incentive to add chargers.
Yes, but: Franchise chains have only so much control over what individual owners choose to do, potentially limiting their ability to become major players in EV charging overnight.
Still, if some owners make a handsome profit from EV charging, their peers may follow suit.
The bottom line: As the Biden administration pours billions into incentives for expanding the charging infrastructure, your favorite fast food chains are looking to take a big gulp of that cash spigot.
Go deeper