FAA convenes air safety summit to address near-misses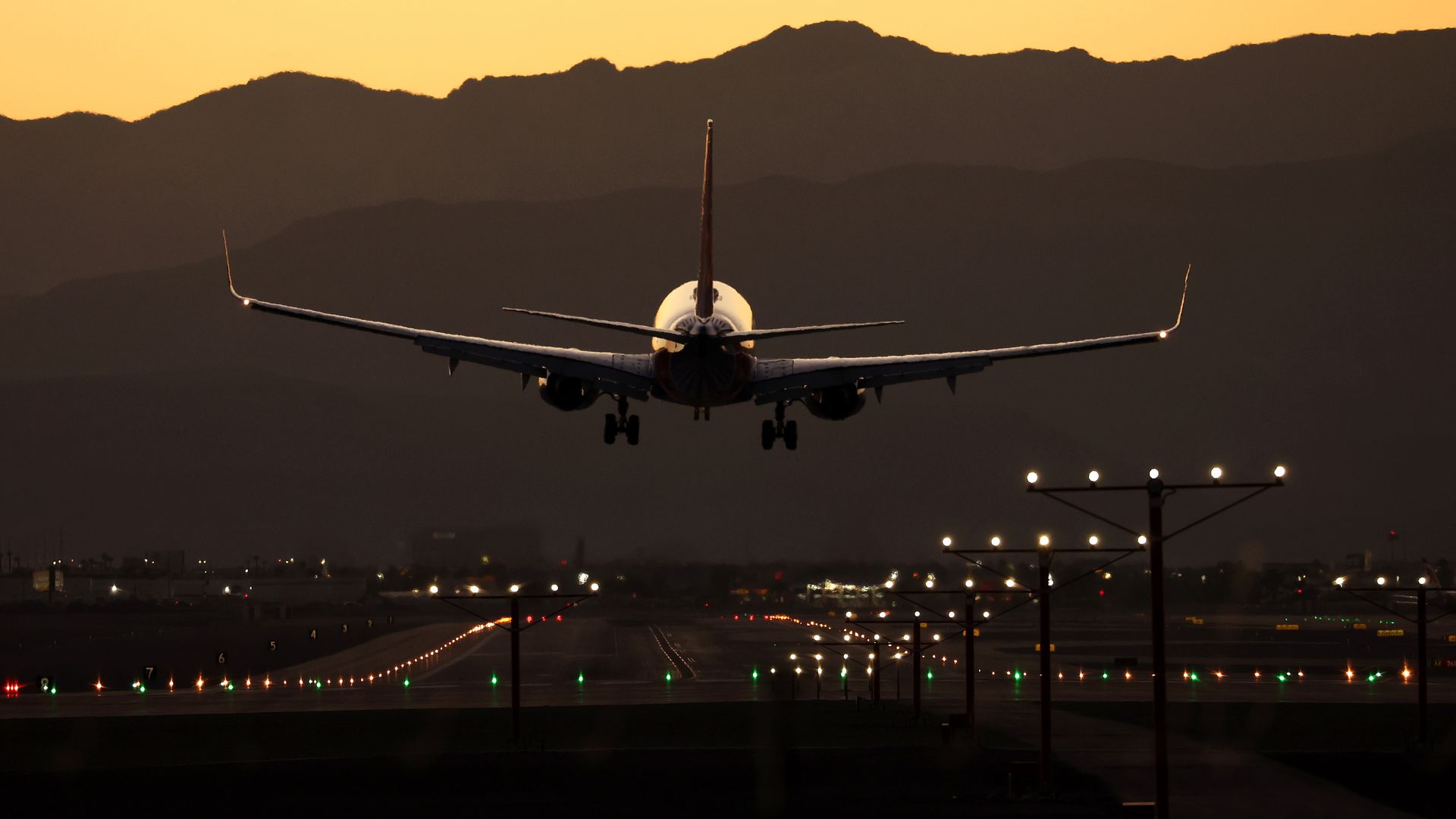 Aviation officials and industry leaders gathered near Washington, D.C. Wednesday for wide-ranging discussions centered on recent headline-grabbing incidents across the country.
Why it matters: While the Federal Aviation Administration (FAA) is ultimately responsible for aviation safety, it's up to pilots, air traffic controllers, airlines and other stakeholders to work together to prevent dangerous incidents.
Details: Participants focused on several themes, according to the FAA, including commercial operations, air traffic control, airport/ground operations and recreational flying.
They discussed ways to more quickly share important safety info, new technologies that might help prevent incidents, experience levels among the current crop of pilots, controllers, and more, per an FAA readout.
The intrigue: Concerns have emerged across the aviation world about relatively new pilots, controllers and others who were trained during the height of the COVID-19 pandemic, when the skies were relatively calmer.
Now that travel is ramping up again, the thinking goes, those newcomers are effectively learning how to deal with busier real-world conditions on the fly.
Yes, but: So far, there's little tangible proof that such a phenomenon is behind the latest string of alarming near-misses.
What's next: All eyes are now on Phil Washington — President Biden's pick to lead the FAA, which has been without a Senate-confirmed administrator since March 2022.
Some Republicans have criticized Washington as unqualified for the job, in part because he lacks thorough aviation experience.
However, he has support from industry groups ranging from past FAA administrators to major flight attendants and airline workers' unions.
Go deeper