Credit Suisse to borrow up to $54 billion from Switzerland's central bank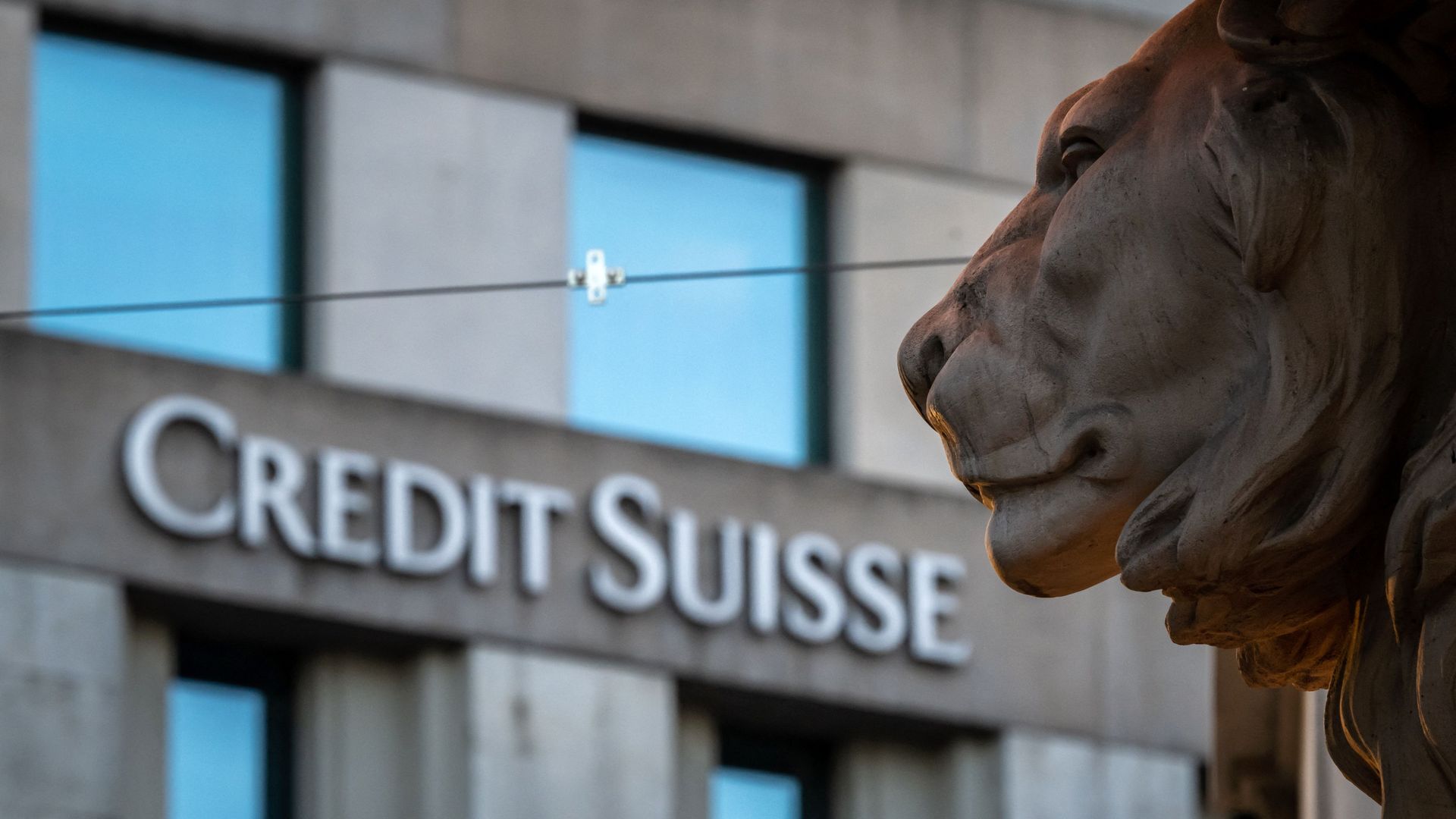 Credit Suisse will borrow up to 50 billion Swiss francs ($53.68 billion) from the Swiss National Bank under a covered loan facility as well as a short-term liquidity facility, the company announced Wednesday.
Why it matters: Credit Suisse is one of only 30 global financial institutions that the international Financial Stability Board has designated as being systemically important — it's too big to fail, per Axios' Felix Salmon.
Driving the news: Credit Suisse's largest shareholder, Saudi National Bank, said earlier Wednesday that it couldn't provide any more capital because of regulations and added that it couldn't own more than 10% of the bank.
Details: The protections provided by the Swiss central bank "are fully collateralized by high quality assets," per a statement from Credit Suisse.
"Credit Suisse also announces offers by Credit Suisse International to repurchase certain OpCo senior debt securities for cash of up to approximately CHF 3 billion," the statement added.
What they're saying: Credit Suisse CEO Ulrich Koerner said in a statement that the measures "demonstrate decisive action to strengthen" the bank "as we continue our strategic transformation."
Thought bubble, via Axios' Dan Primack: What began one week ago as a California bank trying to sell some stock has morphed into a global crisis of confidence in banks, even if Credit Suisse was in trouble long before most people had ever heard of SVB.
Editor's note: This article has been updated with additional details throughout.
Go deeper