Biden admin lays out Medicare drug negotiation process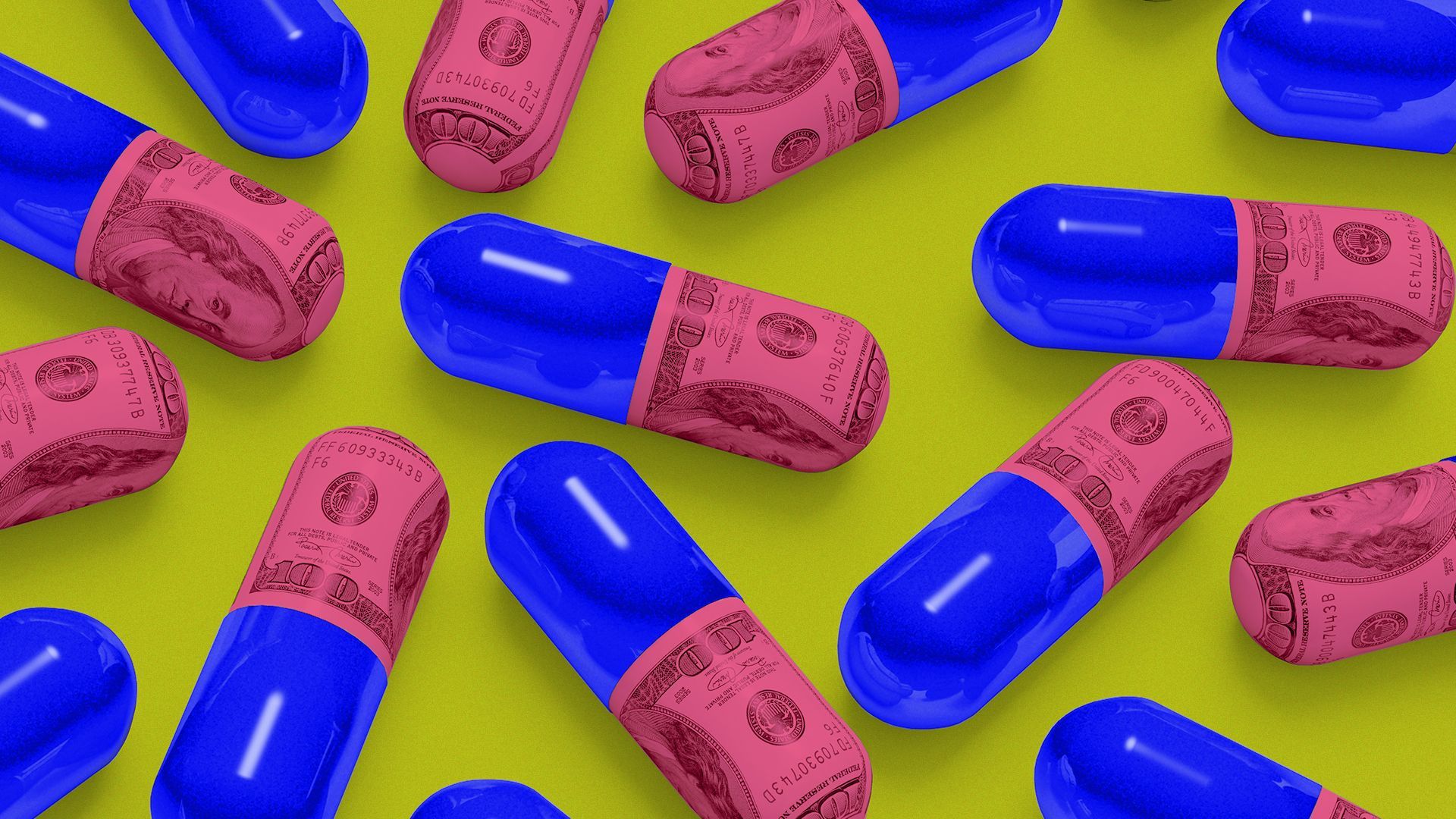 The Biden administration on Wednesday began fleshing out how it will implement drug-pricing provisions in the Inflation Reduction Act, including a multi-step negotiation process for selected Medicare drugs starting next year.
Why it matters: The law gave the administration discretion to work out many details of the first-ever drug price talks, which will initially cover 10 Part D drugs for which there's no generic competition.
Details: The guidance envisions the Centers for Medicare and Medicaid Services accepting one counteroffer from the manufacturer and holding one to three in-person or virtual meetings with the company before settling on a "final maximum fair price offer." Negotiations would end by Aug. 1, 2024.
The negotiated price would become effective in 2026. Companies that don't comply will be hit by an excise tax.
What they're saying: "By considering factors such as clinical benefit and unmet medical need, drug price negotiation intends to increase access to innovative treatments for people with Medicare," CMS administrator Chiquita Brooks-LaSure said in a statement.
The administration earlier on Wednesday identified 27 drugs that will trigger penalties on their manufacturers under a separate part of the IRA for having prices that rose faster than inflation. Those inflation rebates on will take effect in April.
The medicines included AbbVie's blockbuster anti-inflammatory drug Humira and the CAR-T cancer treatment Yescarta from Gilead.
CMS said Medicare recipients with Part B coverage who take the drugs could save between $2 and $390 per average dose starting April 1, depending on their circumstances.
The other side: "Despite the rhetoric we always hear, the administration's own report shows that prices for the vast majority of Part B medicines are not skyrocketing," said Brian Newell, spokesperson for the big drug industry trade group PhRMA.
Go deeper