The story behind Founders Fund and the run on Silicon Valley Bank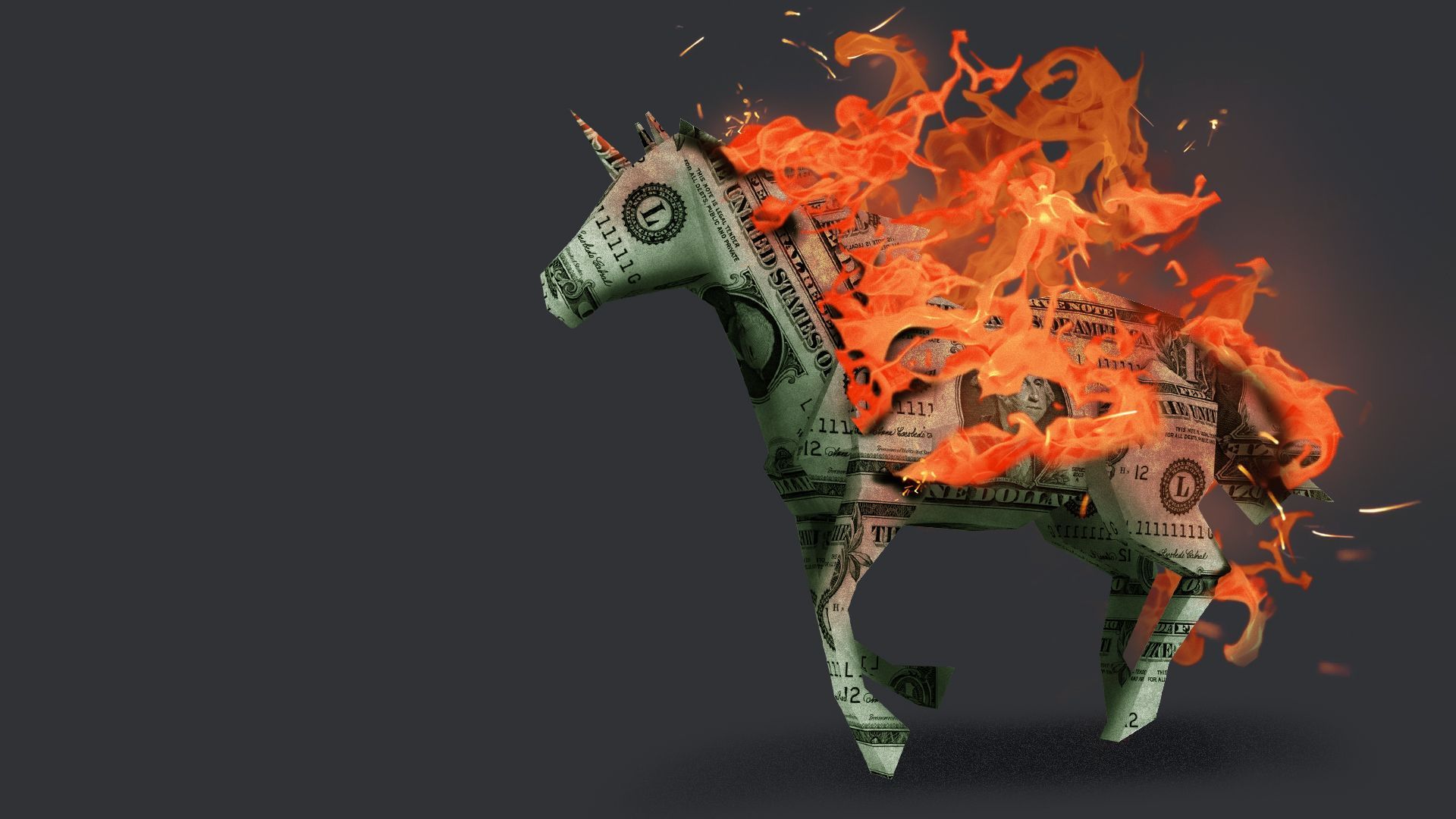 Silicon Valley Bank's share sale announcement last Wednesday night caused concern at Founders Fund, a large venture capital firm that did most of its own banking with SVB, Axios has learned.
Behind the scenes: By Thursday morning, Founders Fund's top operations executives were on the phone, quickly deciding to move firm capital to a number of bigger banks. Firm founder Peter Thiel was not part of the conversation.
One source says that the assumption was that they'd return the money to SVB after the crisis had ended.
Discussions began later that morning with some members of Founders Fund's investment team who, once alerted to possible solvency issues, began speaking with portfolio companies about moving money out of SVB.
Just earlier that week, Founders Fund had initiated a capital call from limited partners, with money being wired directly into its SVB account.
The big picture: Founders Fund wasn't the only venture capital firm giving this sort of warning to portfolio companies, nor necessarily the first, but word of its advice spread like wildfire (it also ended up in media reports, including one from Axios).
Almost immediately, the firm came under withering criticism from some other venture capitalists, accusing Founders Fund (and Thiel personally) of sparking a bank run that ultimately led to $42 billion in withdrawals. Some even speculated that it was intentional, as payback for some unknown grudge between the two groups.
Founders Fund, meanwhile, kept quiet publicly, telling LPs that this was all about prudently protecting their investments (it also halted the ongoing capital call, so that wires didn't go into the SVB accounts).
In a statement to Axios, Founders Fund CFO Neil Ruthven says: "Thursday morning it was clear we were in the middle of a bank run, and we reacted in line with our fiduciary duties."
Go deeper: Axios coverage of SVB's collapse
Go deeper