U.S. regulators will protect all Silicon Valley Bank depositors to stem fallout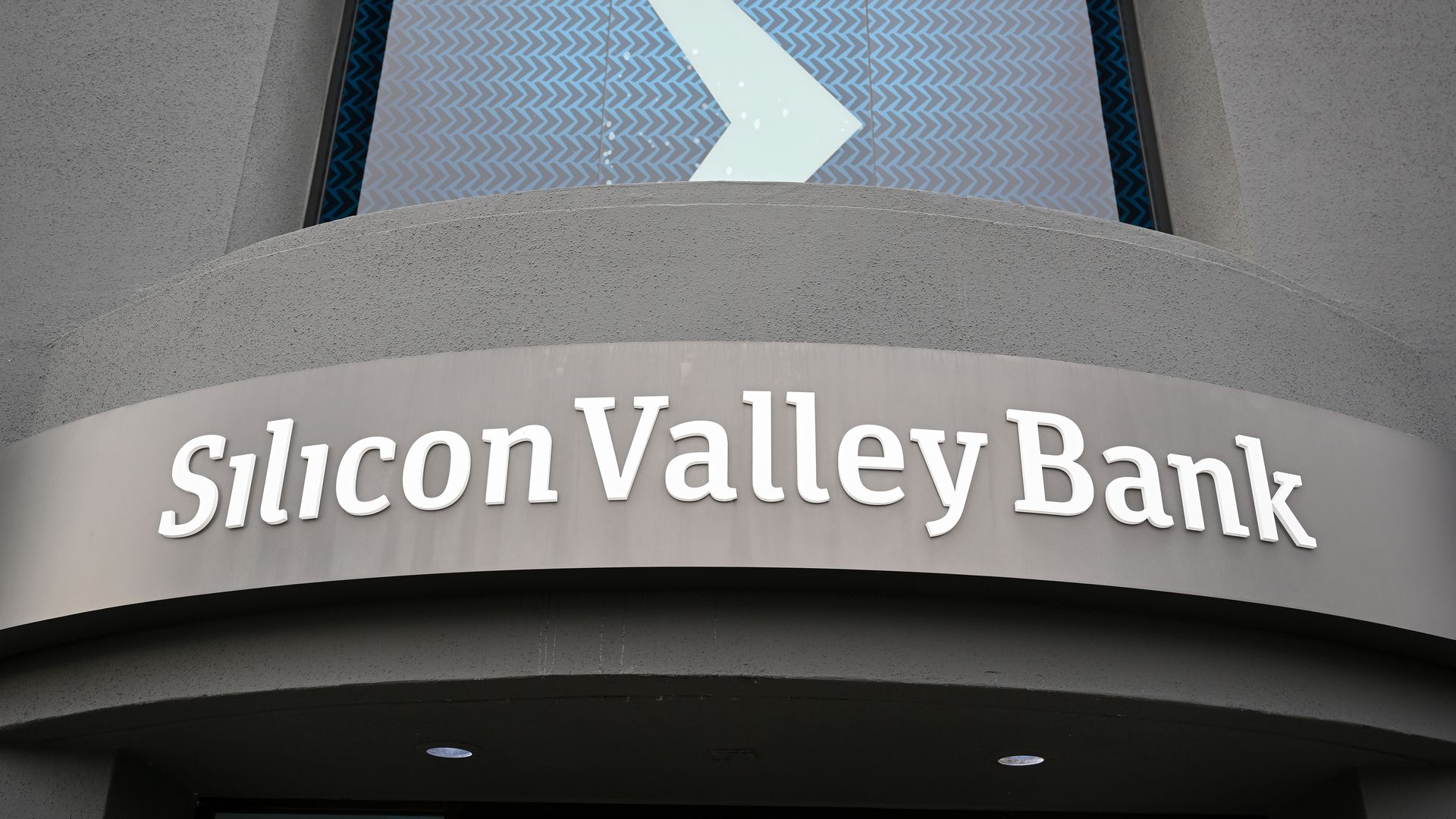 Federal banking regulators took aggressive new actions aimed at preventing depositors in failed Silicon Valley Bank from losing money — and at trying to prevent its downfall from unleashing a nationwide run across the banking system.
Why it matters: The extraordinary actions, using tools last deployed in the early days of the pandemic and in the 2008 global financial crisis, are an attempt to avert a broad banking crisis triggered by a run on the bank.
If unchecked, that would lead to cascading bank failures and potentially a broad financial crisis.
Driving the news: The Treasury Department, Federal Deposit Insurance Corp. and the Federal Reserve, citing "systemic risk" under which the agencies can take extraordinary actions, said that the FDIC's insurance funds will be used to prevent depositors from losing money.
The action prevents a situation in which those who had more than the $250,000 per-saver cap on deposit insurance at SVB face potential losses.
The Fed also announced a new "Bank Term Funding Program," invoking emergency authority, that enables other banks to obtain quick cash in exchange for collateral.
Meanwhile, President Biden said in a statement Sunday evening he's "firmly committed to holding those responsible for this mess fully accountable and to continuing our efforts to strengthen oversight and regulation of larger banks so that we are not in this position again."
The president said he would detail Monday on how his administration plans to "maintain a resilient banking system" to protect the U.S. economic recovery.
What they're saying: "Depositors will have access to all of their money starting Monday, March 13," said a joint statement from the Treasury, Fed, and FDIC. "No losses associated with the resolution of Silicon Valley Bank will be borne by the taxpayer," saying the bank-funded FDIC insurance fund will absorb any costs.
"These actions will reduce stress across the financial system, support financial stability and minimize any impact on businesses, households, taxpayers, and the broader economy," the Fed said in a statement.
Details: The Fed's facility, implemented using section 13(3) of the Federal Reserve Act which authorizes emergency actions, allows banks nationwide to obtain immediate cash on highly favorable terms in the event they face a surge of withdrawals.
Notably, they can pledge long-term securities like Treasury bonds and mortgage-backed securities to the Fed and get access to immediate cash equivalent to their original value — even if the value of the bonds has fallen.
That should prevent other banks from getting into the jam that faced Silicon Valley Bank, where on-paper losses on such securities triggered a bank run.
The Fed said that the program will be funded in part with a $25 billion injection from the Treasury, but did not place any cap on its size.
The backstory: Silicon Valley Bank's troubles and ultimate failure sparked concern that other, similarly-sized banks — including San Francisco-based First Republic Bank — could face the same fate.
Regulators are taking steps to prevent a repeat episode, where banks are left without a cash cushion if a slew of customers simultaneously try to yank out deposits.
What's next: Expect outcry from some lawmakers over steps to insulate affluent tech investors from losses.
There will also be hard questions ahead about how midsize banks should be regulated now and whether the $250,000 cap on deposit insurance has any meaning, given the authorities' action.
"The actions the Treasury, FDIC, and Fed have taken today to protect all deposits in two non-systemically important failed banks will have tremendous long-term implications for the U.S. economy that very few can even comprehend, much less understand," Bert Ely, principal of bank consultancy Ely & Company, told Axios.
Editor's note: This article has been updated with additional details throughout.
Go deeper