U.S. government takes control of Silicon Valley Bank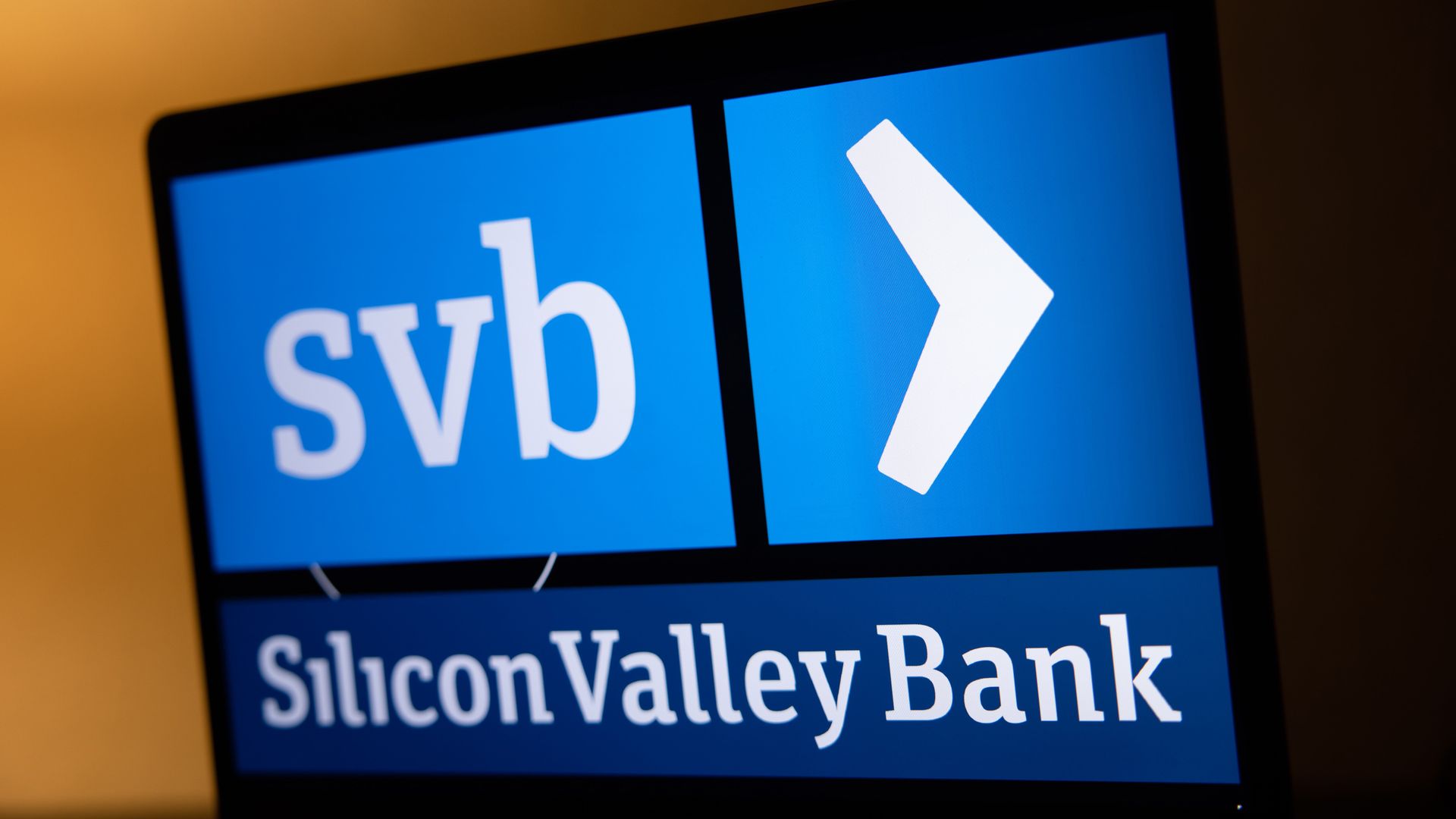 U.S. banking regulators on Friday assumed control of Silicon Valley Bank, the country's 16th largest bank and a top financial institution for technology and life sciences companies.
The big picture: This is the largest bank failure since Washington Mutual in 2008.
Details: Federal Deposit Insurance Corp. (FDIC) created a new bank into which all of SVB's deposits were transferred, and said that "all insured depositors will have full access to their insured deposits no later than Monday morning,"
One big caveat is that deposits only are insured to up to $250,000, so FDIC added that it "will pay uninsured depositors an advance dividend within the next week."
FDIC added that all of SVB's physical bank branches will reopen on Monday morning.
By the numbers: SVB had approximately $209 billion of total assets and $175 billion in deposits at year-end 2022, but the FDIC says its current deposit total is "undetermined."
SVB thus far has not quantified how much money walked out the door yesterday, after a $2.25 billion share sale plan sparked a run on the bank.
What to watch: A seemingly endless number of second-order effects, including:
Other banks may lend more cautiously, including SVB rivals that currently are swimming in new deposits.
The Fed could become more reluctant to keep pushing interest rates higher. On Friday, the market-priced odds decreased that the central bank will enact a super-sized half-point rate increase (although that also could be a reaction to the February jobs report).
Go deeper: Silicon Valley's burning bank
Go deeper