Biden to propose 25% billionaire tax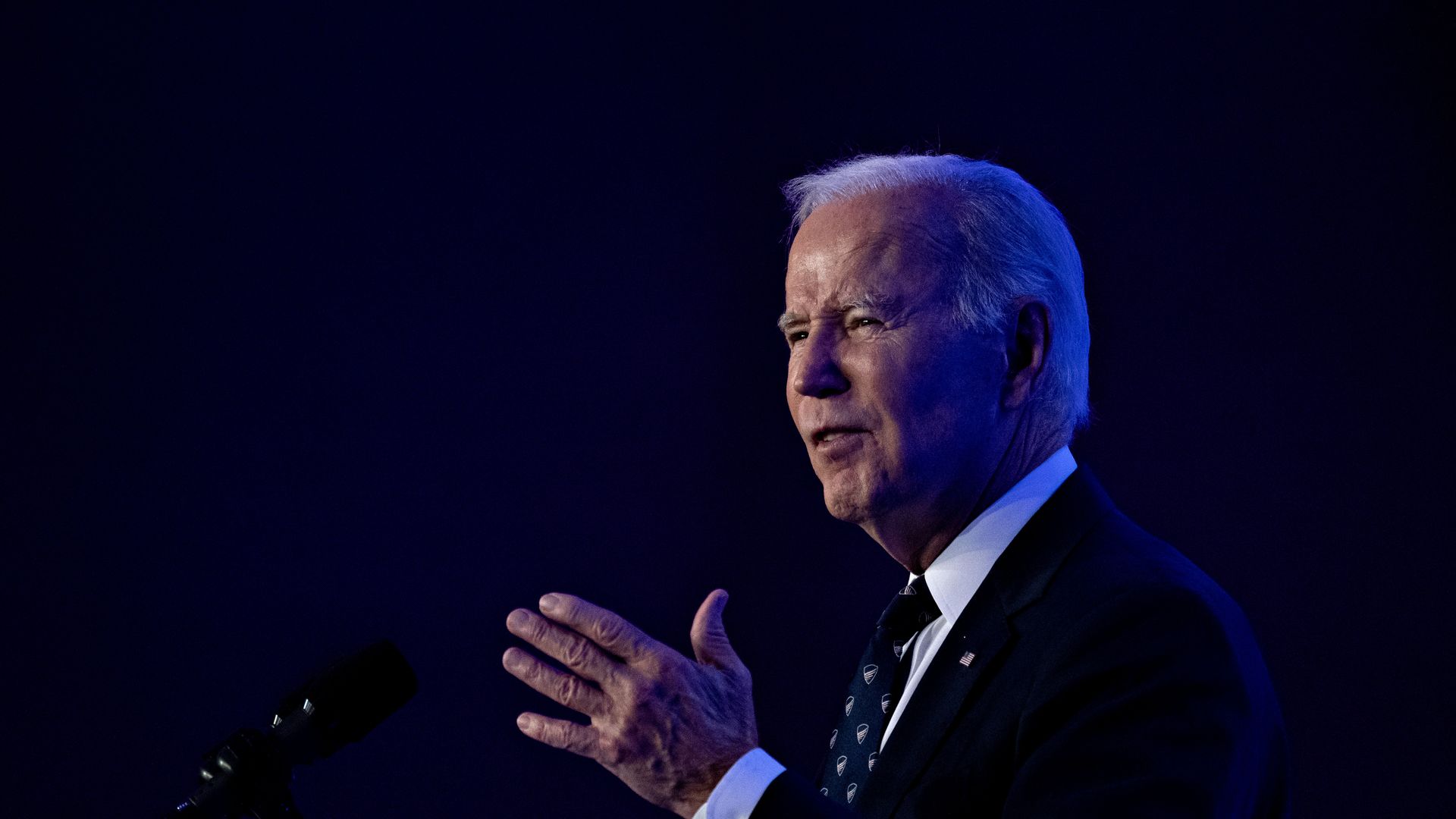 The Biden administration is set to propose a series of tax increases for wealthy Americans and large corporations, Bloomberg first reported and Axios has confirmed.
Driving the news: The new budget request to Congress, which is to be released on Thursday, includes a 25% minimum tax on the richest 0.01% of Americans.
What we know: The new budget would close a loophole that allows some wealthy investors with "passthrough businesses" to avoid paying tax on their investments.
It would also increase the top tax rate for Americans making $400,000 a year to 39.6% from 37%, reversing a Trump-era tax bill.
Additionally, it would raise income levies on corporations and billionaires.
The Budget would set the corporate tax rate at 28%, still well below the 35% rate that prevailed prior to the 2017 tax law, according to a White House official.
What's next: The administration is scheduled to hold a briefing on the proposal Thursday morning.
Go deeper: What's inside Biden's Medicare proposal
Go deeper