Jim Jordan scrambles amid claims "weaponization" probe is a dud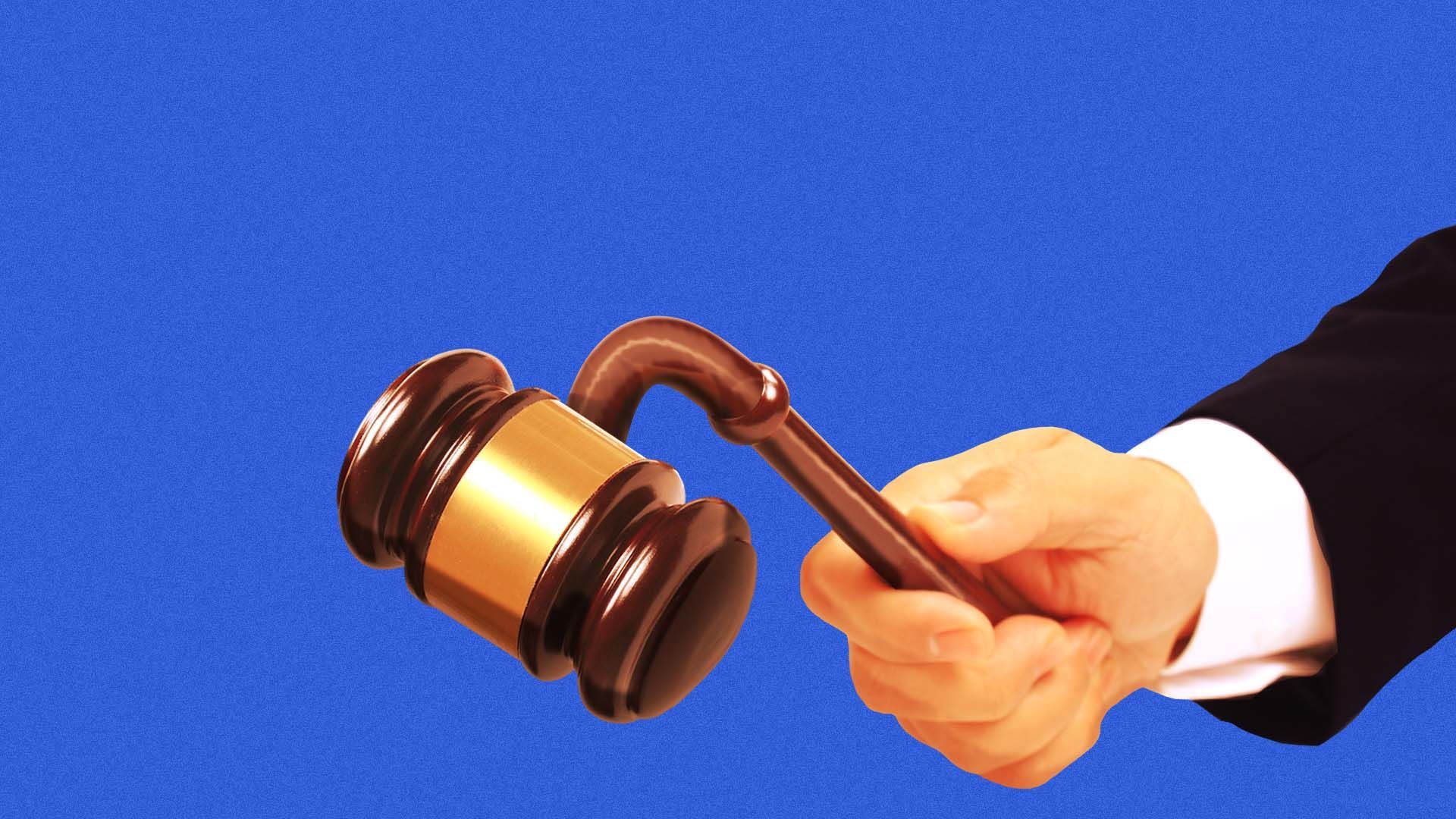 Rep. Jim Jordan (R-Ohio) — facing criticism that his probe of alleged mistreatment of conservatives by "weaponized" U.S. agencies has moved too slowly and found little — is threatening to subpoena 16 more witnesses from the FBI.
Why it matters: Jordan is under increasing pressure from disappointed Republicans who want results — and from Democrats who say his investigation is being exposed as a sham.
Driving the news: Criticism of Jordan escalated over the weekend, after the New York Times reported that three witnesses Jordan had cast as FBI "whistleblowers" provided little information and had touted various conspiracy theories. Two had received financial help from an ally of former President Trump.
A 316-page report compiled by Democrats dismissed the testimony, saying that "nearly all of the Republicans involved in this investigation — the witnesses, some of the members, and certainly their outside operators" — are linked by a desire to whitewash the Jan. 6 insurrection.
In another sign he is doubling down, Jordan on Monday issued three subpoenas for testimony connected to the Department of Homeland Security's "disinformation board" and the Justice Department's investigation into school board threats.
The big picture: Critics say Jordan has been hampered by his off-the-cuff style, lack of structure and separation between Judiciary and its "weaponization" subcommittee — and a tendency to make statements first and hope his investigative work will back them up.
By choosing to lead both Judiciary and its weaponization panel, Jordan forced his small circle of five close advisers to work on at least a dozen probes simultaneously, according to an Axios analysis of oversight requests sent by Jordan this Congress.
What they're saying: "Jordan is overextended and short-staffed, biting off much more than he can chew," Mike Davis, former chief counsel for nominations for then-Senate Judiciary Chairman Chuck Grassley (R-Iowa), wrote in a tweet thread. "This is doomed to fail."
Jeff Carlson, co-host of "Truth Over News" on EpochTV, tweeted, "Is it once again all talk and no action from the ... Weaponization Committee?"
On his show, Fox News' Jesse Watters said: "Make me feel better, guys. Tell me this is going somewhere. Can I throw someone in prison? Can someone go to jail? Can someone get fined?"
The other side: "We've sent more subpoenas than any Committee in Congress, we've sent more letters than any Committee in Congress, we've held more transcribed interviews than any Committee in Congress, we've uncovered objectively damning facts about DOJ and FBI abuses," Russell Dye, spokesperson for Jordan, told Axios.
"And any inclination that we are moving slowly or not getting results is completely asinine and ignorant. There will always be critics in the stands, but when you are getting results, it's best to tune out the noise."
Zoom in: Jordan has responded by threatening to subpoena an additional 16 current or former unidentified FBI officials, from whom he's seeking testimony.
Last week, Jordan also requested more resources for the Judiciary Committee and the weaponization panel — an apparent acknowledgement that his committees are understaffed.
The Republican firebrand is asking for an additional $2 million a year and access to a "substantial reserve fund" of $15 million to conduct investigations.
"It's going to take resources, staff and people to get to the bottom of all the things that are going on," Jordan told the House Administration Committee at a hearing last week in which he requested more resources.
What we're watching: Jordan's oversight strategy hinges largely on his ability to produce whistleblowers who bring evidence of bias by federal law enforcement.
He opened the weaponization panel's first hearing by saying he would seek testimony from "dozens and dozens" of whistleblowers who had information about "the political nature at the Justice Department."
Everyone — Republicans, Democrats and others — is still waiting.
Go deeper