The golden age of Earth observation is here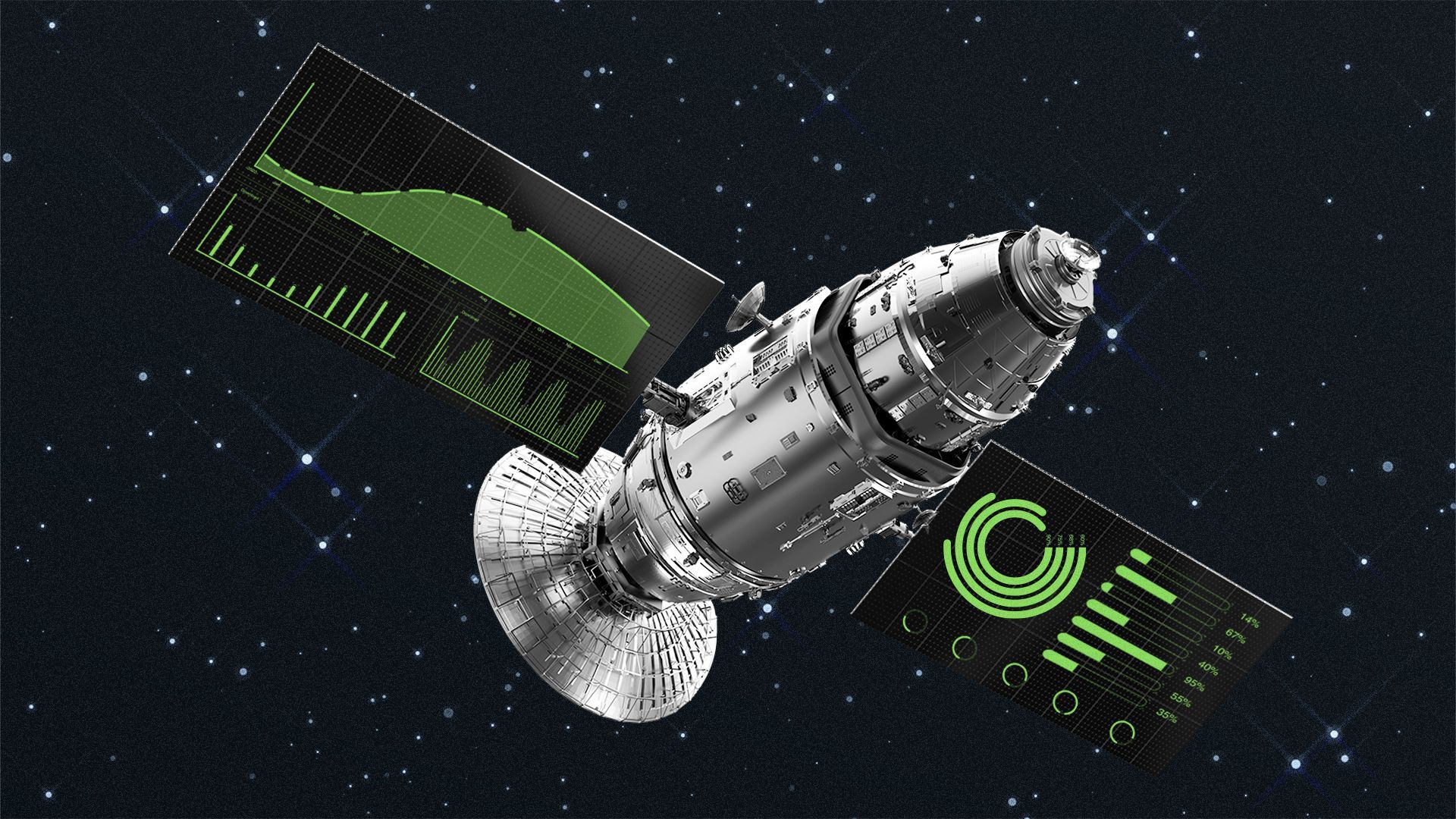 From monitoring deforestation in real time to tracking greenhouse gas emissions and fact-checking claims made during wars, satellite data is providing an unprecedented view of what's happening on the ground each day.
Why it matters: Speedy and precise big data analytics tools are revolutionizing how massive amounts of satellite data are used.
The "biggest shift in last few years is the maturation of artificial intelligence systems that now enable us to build a truly 'living' map of the world," Steve Brumby, CEO of Impact Observatory, tells Axios.
What's happening: Microsoft and Planet used AI to create a building damage assessment tool to monitor the destruction in Ukraine. That tool was then applied to monitor building damage after the earthquake in Turkey in February and was deployed in a matter of days.
By using big data processing techniques to analyze large data sets, Global Fishing Watch was able to track ships that are illegally fishing as they change identities at sea, according to a study published earlier this year in Science Advances.
Big data analysis is also allowing organizations to track deforestation as it happens, potentially stopping it at its source instead of simply using satellite data to track how much forest was lost over the course of any given year.
Between the lines: The cost of launching satellites to orbit has decreased in the last 15 years, and the cost of making high-powered but small satellites has also fallen, allowing companies to launch more cheaply and with a higher return.
We have "seen a 1,000x increase in cost performance of satellites," Planet CEO Will Marshall tells Axios. "That's the mainframe to desktop computer revolution equivalent."
Private companies also carved out niches in the industry by doing different work from publicly operated satellites.
Those organizations are creating not just more imagery data, but different data — showing the Earth in different wavelengths of light, for example — that can also be used in a variety of industries.
The intrigue: High-powered analysis tools are also letting companies and organizations combine different data sets, yielding new insights.
The company Esri uses satellite and other data to create geographic information systems that can tell users not just where objects are but offer insights into how to best solve problems — like where to plant trees or what part of a city needs better access to broadband.
Satellite data, in this case, is "like a water hose of additional data that can help us update our other data," Jack Dangermond, president of Esri, tells Axios.
Yes, but: There likely aren't that many more customers out there who are just waiting for satellite data to fall into their laps, the Secure World Foundation's Krystal Azelton tells Axios.
Continued expansion in this part of the industry could be found in customers who need a little more help to find applications for this data and analysis in their industries.
Those harder-to-reach customers could be having trouble figuring out how licensing this type of data works or perhaps they don't have the analysis capabilities to work with the data effectively themselves, Azelton added.
"Training, adoption, awareness, education is limiting the uptake of these new tools, not whether or not we can extract out the information," Marshall said.
Go deeper