Biden's immigration moves could put huge population in limbo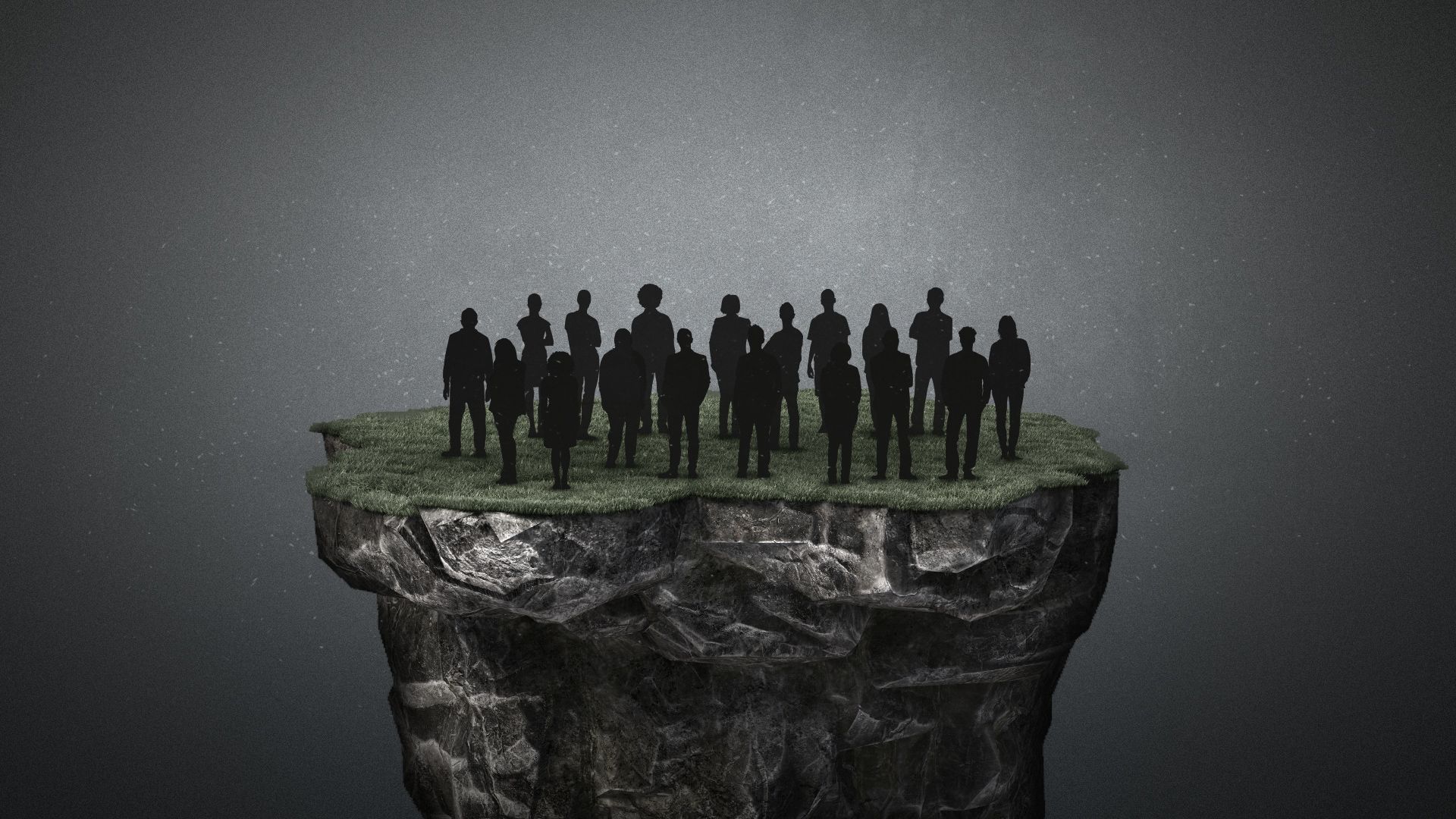 President Biden's patchwork immigration policies are allowing hundreds of thousands of Ukrainians, Afghans, Venezuelans and others to stay in the U.S. — but could leave them in legal jeopardy in the near future.
Why it matters: Biden has made unprecedented use of a discretionary immigration tool called parole to respond to migration crises. The protection comes for many with an ominous two-year expiration date.
The looming uncertainty faced by these people isn't all that different from DACA recipients— undocumented immigrants brought to the U.S. as children whose protection under former President Obama's program is now in question.
Zoom in: More than 700,000 migrants and asylum seekers have been permitted entry into the U.S over the past two years at the discretion of Homeland Security officials through various forms of parole, according to Axios' analysis of government data.
The short-term fix allows people to enter the country, but parolees have to opt-in to a complicated legal process if they intend to stay legally.
If they don't apply within their first year, they could lose their shot at asylum altogether. Even if they do apply, just 14% of asylum decisions were approvals last fiscal year — though the rate varies drastically by nationality.
The big picture: Overlapping global crises and Congress's decades-long failure to pass reforms to a broken, backlogged immigration system would have hampered any administration's ability to respond.
But multiple experts describe Biden's extensive reliance on parole as "unprecedented" and as an inadequate long-term solution.
"Parole is an important mechanism, but it has to be viewed as a temporary measure. And that puts the pressure back on, first, Congress," Greg Chen, Senior Director of Government Relations for the American Immigration Lawyers Association, told Axios.
What to watch: Parole leaves immigrants vulnerable to future administrations with the power to end protections as well as set priorities for ICE arrests.
"I can imagine how much anxiety it would bring to migrants to be under an administration that seems overall skeptical about immigration — and being dependent on them for the ability to stay in the United States," Julia Gelatt, senior policy analyst at Migration Policy Institute, told Axios.
More than half a million migrants and asylum seekers who illegally crossed the U.S.-Mexico border have been released into U.S. communities by Border Patrol agents without legal charges or a court date under Biden, according to internal government data obtained by Axios.
The vast majority were released under a parole program started in 2021, and includes placing some migrants in tracking programs.
This was driven by overwhelmed resources in the face of record border crossings and newer, harder-to-deport demographics.
People released in this way are not able to acquire legal work authorization or claim asylum in immigration court.
The move to release migrants without a court date has driven outrage from conservatives opposed to "catch-and-release" border practices, while immigration attorneys raised concerns about confusion for their clients.
More than 200,000 Afghans, Ukrainians, Venezuelans, Nicaraguans, Cubans and Haitians have arrived through more formal humanitarian parole processes. These processes include work authorization and the possibility for support from U.S. sponsors.
Just 5,000 of roughly 77,000 Afghans paroled into the U.S. following the Taliban's takeover of Kabul in summer 2021 have secured permanent status, according to CBS News.
More than 113,000 Ukrainians have arrived through the humanitarian parole. Many hope to return home, but their options are unclear if the war drags on.
36,500 Venezuelans, Nicaraguans, Cubans and Haitians have arrived through humanitarian parole processes, which also impose harsher rejection of those nationalities if they attempt to cross the border illegally. Another 24,000 have been approved and authorized to travel to the U.S., according to DHS data as of mid-February provided to Axios.
What they're saying: Homeland Security Secretary Mayorkas told Axios at a reporters roundtable that for the thousands of migrants being admitted through humanitarian parole "there are avenues for stability, if they avail themselves of it," pointing to the asylum process.
Defending the process, he said, "if we do not have the parole program... they have to come by land in the hands of smugglers."
The process has appeared to lead to a decline in illegal border crossings, a sign of the policy helping bring a more orderly process to border migration.
Go deeper