Medicare Advantage yielded strongest margins for insurers, study finds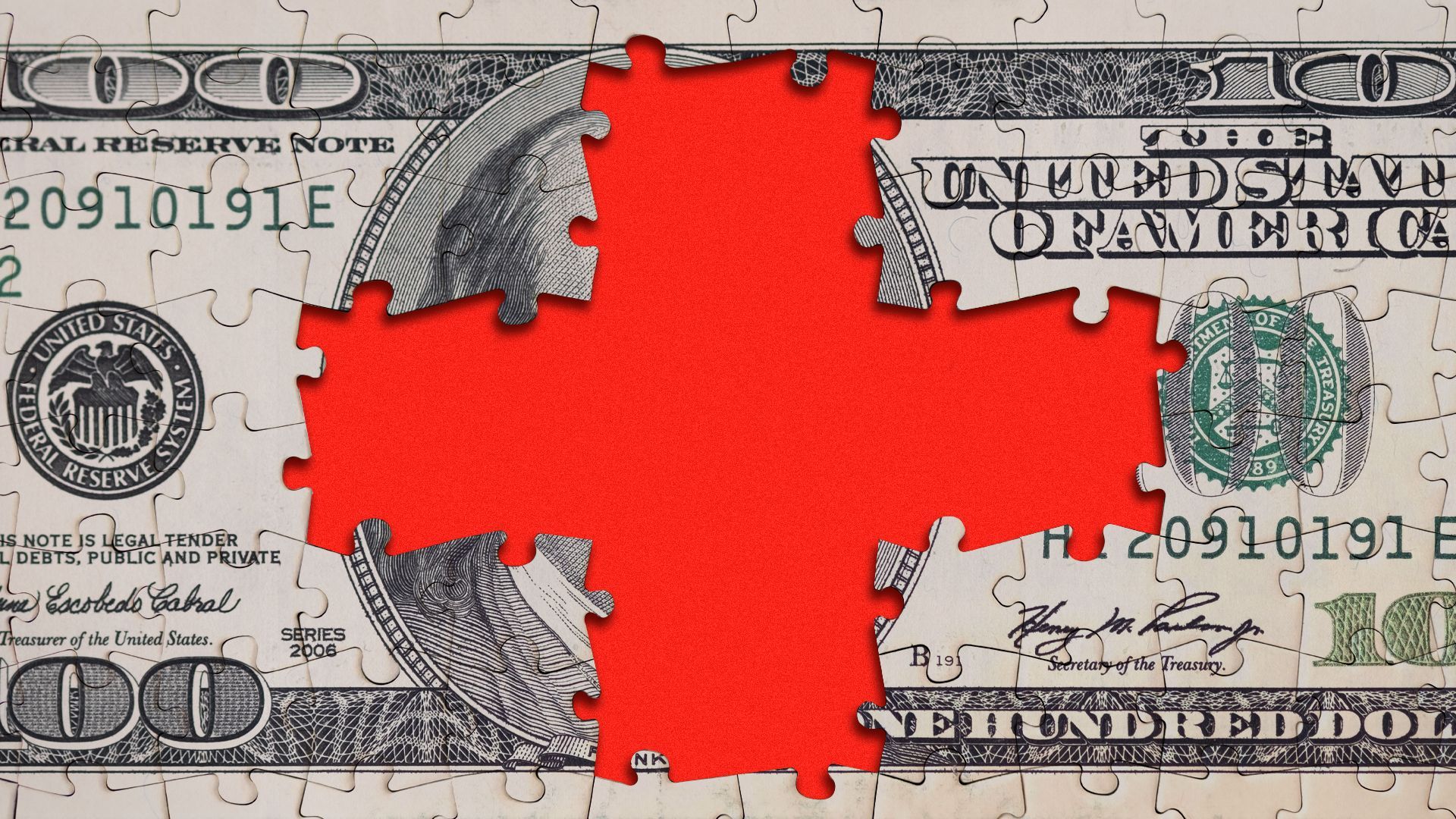 Health insurers' margins in Medicare Advantage were more than double those seen in other markets in 2021, reinforcing the way the program can produce strong financial returns for plans, a new Kaiser Family Foundation analysis shows.
Why it matters: Private Medicare plans are expected to draw more than half of eligible beneficiaries this year. But government payments to insurers for administering the plans could get ensnared in a politically charged fight over the program's finances.
By the numbers: Gross margins in the Medicare Advantage market in 2021 averaged $1,730 per enrollee, similar to levels seen in 2018 and 2019 before the pandemic began, per KFF.
That was substantially higher than margins seen in the individual ($745 per enrollee), fully insured group ($689 per enrollee) and Medicaid managed care ($768 per enrollee) markets.
The individual and group markets had not recovered to pre-pandemic margins by the end of 2021.
Gross margins are a common way to assess insurer profitability and reflect the amount total premium income exceeds total claims costs per enrollee.
Go deeper: Medicare Advantage is a lucrative and fast-growing business for insurers. UnitedHealth Group posted profits of $14.4 billion, up 20% over the prior year, buoyed in large part by increases in enrollment in MA plans.
UnitedHealth had more than 7.1 million Medicare Advantage members in 2022, up about 9% from members 6.5 million the year prior. It's projected to add 900,000 more members in 2023.
Humana, recently announced plans to exit the commercial market to focus, in part, on its MA plans. It's expecting at least 625,000 signups in 2023, a 14% year-over-year increase.
Go deeper